Now that
Emtee chucked his deuces up to Ambitiouz Entertainment
, a question on many lips is: "Will he be working with
A-Reece
again?"
Hip Hop heads will tell you about the bond between the two musicians and the fire they made on A-Reece's breakout track "Couldn't".
But their friendship soon crumbled when
A-Reece left AE (along with other artists) in 2017.
Emtee also said some harsh words to the artists who left the label.
Last year, when
Pearl Thusi
interviewed Reece on
Behind The Story
, he mentioned that
Emtee
was also not happy at AE and had expressed that he'd leave.
"I'm gonna put it out how it is. You see, Emtee, he had the same feelings I had about the label and his were probably worse because they were bottled in. I remember we had a show in PLK and I was with him in the Van. It was me, him and Flame and he was like 'yoh, you can't even be an artist as yourself in this label because you are marginalized. I think I am going to leave sooner than I thought'– those were his words, " he said.
In a recent interview with
Zikhiphani
, Emtee answered the question of possible collaborations with his former record label colleagues in voiding the likes of God I Cooper and B3nchmarq.
"My frustration was just, ey, these people left. That means there's something they know that they didn't tell us. So ya'll leaving us here? I was just mad about that. I was like' if y'all gonna be like that, be like that. I feel like music is greater than words of exchange. Just because I said "F* you" yesterday, don't mean I shouldn't work with you…"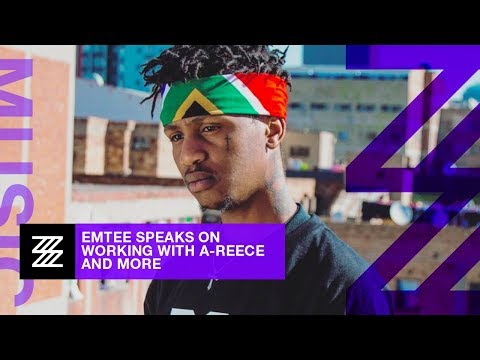 So we guess at this point, the ball is in Reece's court.
Read next:
Ambitiouz gets petty in Emtee beef
Is Nomzamo Mbatha leaving Isibaya For Good?
AKA has something go get off his chest
Main image credit: Fakazanews.com