"Uyahlanya, loMeisie!"
My friend could hardly believe what she was seeing when we went to watch Kagiso Lediga and
Black Coffee Produced film, Matwetwe
a month ago at the cinemas. Back then, it had just made R2 million in the South African box office (and has gone on to make R5 million since!) and we were desperate to see if it was worth the hype (or should I say highpe?).
It was.
But for my friend, Meisie was the standout character for a number of reasons. The alluring, yet unhinged girl who can always be found in the "CBD of your Kasi" as my friend put it, is played by actress Mimi Mamabolo who took the time to speak to
ZAlebs
this week.
"She's actually the ringleader" - Mimi commented at one point during our 30 minute discussion.
"She's the one who the men listen to, she's the one who orchestrates the plans and she is the one who sets the authority"

In a film centred around the escapades of two freshly matriculated teenages boys, a strong female lead was always needed for balance and Mimi obliged. I asked her what it took to channel Meisie and how she prepared for the role that's had Mzansi talking since the film's release this year:


"She's completely different to me in real life! The nicest thing about Matwetwe is that we were given freedom to explore. Kagiso would tell you 'Meisie is this kind of a person, so what can you give me?'
We were given a chance to find characters and describe that 'I think Meisie is like this, I think she would say it like that' until she came to life. I researched her, went to the parties she goes to, where she eats, it's a matter of me even telling people I'm an actress and asking for their permission to listen to their conversations and watch their mannerisms.
And after doing the research, I bring in the technique. I use techniques that I learned in school and merge the two to bring the character to life"
The preparation was astounding, especially considering that at the time the film was shot, nobody was even sure when (if?) it would ever see the light of day. Mimi talks us through being scouted and shooting with director,
Kagiso Lediga
in the kasi of Atteridgeville in Pretoria.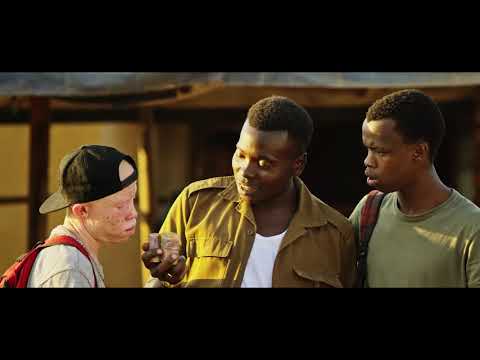 The film was workshopped, scripted and wrapped up before the end of 2017 but it only saw the light of day once Lediga was able to greenlight the funding for a release this spectacular.
In the meanwhile, Mimi waited until it released and went on to become 2019's first local cinema trailblazer.
As entertaining as the film is, the performances deserve a lot of Merit. Mimi notes, for instance, that her voice work was pivotal to portraying a believable Meisie on screen:
"A big part of Meisie's delivery was her voice. She's got a huskier tone and speaks in a lower register"

She even paused to literally speak half an octave deeper at this point!

Mimi and I continued to discuss actor's compensation, open up the industry and the tension that's currently gripping her industry (More on this tomorrow, I promise!). Even as a trained and talented actor in South Africa, there are few guarantees at the moment.

But despite this, Mimi is more determined than ever before to succeed. Our interview was concluded on Tuesday evening - 48 hours after the Oscars had taken place in Los Angeles, but she happened to be watching a delayed recording.


"I was able to watch the awards and noticed the amount of talent, in one room. The amount of respect, the amount of ambition. And I said I want to be there".
If her performance as Meisie was anything to go by, Mimi Mamabolo's dreams of finding herself there won't sound so farfetched in a few years time.
Read More:
Black Coffee Sells Out The O2
Main Image Credit: Instagram/mimimamabolo