It happened to "Sis Ribs" (Rebecca Malope) and Boity last year at  SAMA 14 and now, what is considered to be one of the seven most deadly sins in fashion has happened again. This time the "unfortunate" fashion victims are Bonang and Jo-Ann Strauss. Not that they care, but the two ladies were spotted wearing the exact same outfit this past weekend at the L'ormarins Queen's Plate event held at the Kenilworth Race Course.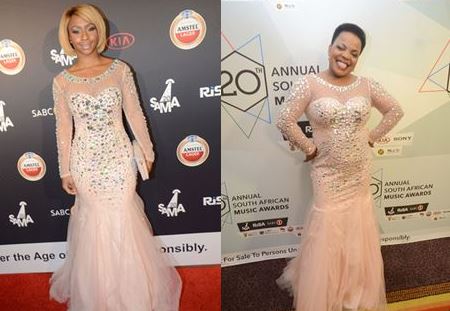 Boity and Rebecca rocking the same outfit at SAMA 14
Even celebrity beauty and image consultant Francois Louw, knew that this accident was a fashion fear come true. Are our local celebrity stylists slacking in ensuring such fashion crimes aren't committed? We think so, but then again in fairness, ones eyes and ears can't be everywhere. So the real question is...