Yesterday the good folks at Brutal Fruit invited us to an exclusive photo-shoot of online hit magazine Previdar at the Protea Fire & Ice Hotel in Melrose Arch.  The Previdar photo-shoot featured Top Billing presenter and the lady who single handily holds the master of ceremony game like no other – Bonang Mathebe plus our most revered South African fashion designer Gert Coetzee.
The photo-shoot first kicked off with Bonang's cover taking place outside the luxurious hotel next to a dazzling hummer limousine.  Traffic stood at a stand-still immediately when Bonang took off her pink gown revealing her sensual polka-dot high waist bottom shorts with a white lace-see-through top and some killer heels.  She then changed into another jaw dropping outfit that had an accessory that is rumoured to have been featured in a Nicki Minaj video; we'll just have to wait for the cover shoot to be published online for us to confirm if the rumours are true.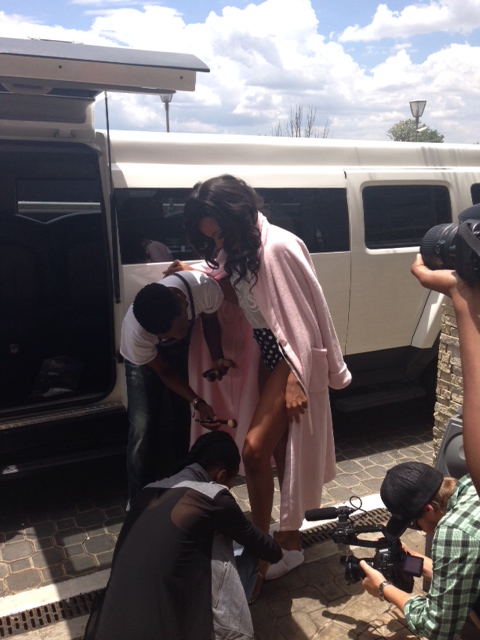 It's amazing how Bonang also managed to make Bruital Fruits Mango-Goji can look so effortlessly sexy as she casually posed with the set of cans during the photoshoot.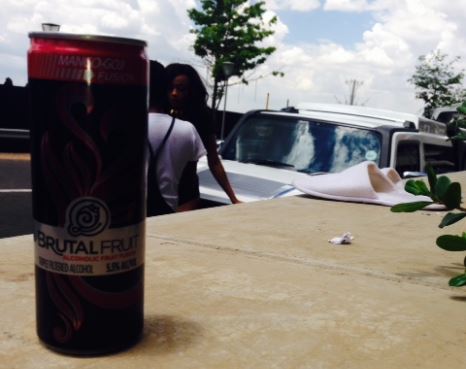 Greeting each and every one in her site and gladly obliging to the Camera-man's directions, Bonang made the eight hour shoot some-what of a breeze for those who were working on the set.  ZAlebs managed to get a word from national make-up artist for Revlon - Vuyo Varoyi to find out what types of make-up Bonang enjoys being placed on her face.
Vuyo: "Bonang really enjoys the luscious lipstick range from Revlon; she's an absolute fanatic of the orange flip lipstick especially. She's also into everything that's neon-like because the trend at the moment is neon colours like your neon orange and neon pinks, ladies should also try out the pink cognito lipstick from Revlon Bonang likes to rock that one on a night out."
We also asked Vuyo out of all the photoshoots he's done with the Queen B* which one has been his ultimate favourite.  An unfair question it was but said he has thoroughly enjoyed all his photo shoots with the all-round entertainer especially those that have placed his work as well as Bonang's on the international pedestal.
"These kinds of photo-shoots are really powerful moments for us to be involved. In such great projects really makes everything that we do worth it in the long-run"
Up next was Gert-Coetzee who tried to enter the hotel on a low-key tip but unfortunately couldn't dodge the celebrity watchful eyes of ZAlebs as we quickly stole him for a few seconds for his before picture (we unfortunately couldn't get his after picture for the photo shoot due to time constraints) but the designer looked dashing in a blood red suit and some rather interesting black pants and shoes.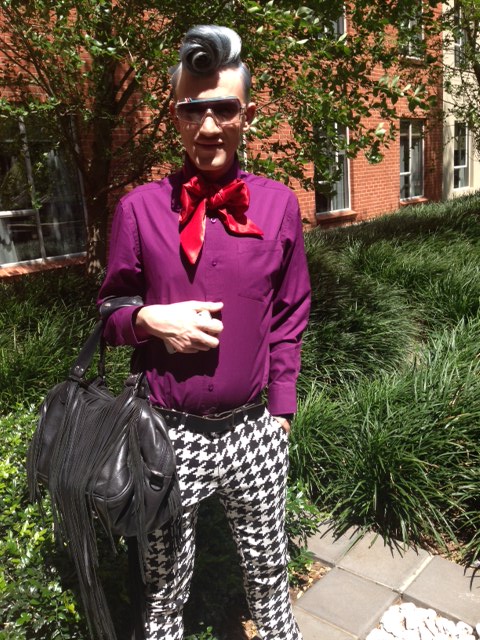 ZAlebs would like to send a huge thank you to Brutal Fruit for the  invite.
Gallery to follow soon.