We all have one – a celebrity hair crush! Mine is without a doubt Kate Beckinsale. With long, luscious locks which are the picture of good health ….What's not to love?!?
In the endless pursuit for hair that Ms Beckinsale would be proud of, I stumbled across the Pantene Moisture Renewal range. Now I know what you're thinking, moisture more often than not equals limp and lifeless locks. However, I decided to give it a bash since the range is affordable and easily available at most major retailers – think Dis-Chem, Pick n Pay, Clicks, Checkers.   
Pantene's Moisture Renewal range promises to erase the damage of 100 blow-dry's – fabulous news since I blast my hair with my dryer daily. What's more is that the collection apparently works to provide an all-day moisturised feel that leaves hair soft, manageable, and strong against damage. I decided to make use of the entire range to guarantee I'd be getting the full effect of what the products have to offer: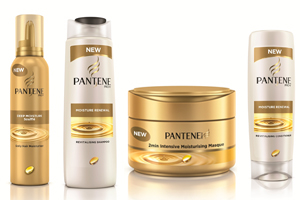 Pantene Moisture Renewal Shampoo (R59.99), Pantene Moisture Renewal Conditioner (R59.99), Pantene Moisture Renewal Masque (R66.99)and Pantene Moisture Renewal Soufflé (R66.99).
I've been using the products for about two weeks now and I think my hair is in love…And so am I. On day two of the trial period I got in to the lift at work with a colleague and they commented on the fragrance. On day five I asked a friend of mine to braid my hair for me and she commented on how 'silky soft' my hair was. But the real surprise came on day ten. I'd made an appointment with my hairdresser for a treatment, cut and blow-out. When I sat in the chair she immediately asked what products I've been using. Now I'm usually hesitant to admit to the fact that I'm not using the professional products they carry at the salon but I decided to be honest. Now here's the cool part, she actually said I didn't need a treatment and that the products I was using were obviously working. Results!
I most certainly recommend the Pantene Moisture Renewal range for anyone wanting to give their hair a little bit of TLC. Hair so healthy it shines? You betcha!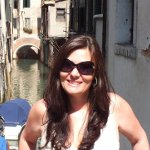 Author info: Lauren Lee Fischer
Lauren is the online editor of ZAlebs and, needless to say, has an interest in everything famous and fabulous in Mzansi. When she's not sipping tea with her friends at Contessa's Tea Shop, you can find her browsing the shelves at the nearest bookstore or baking up a storm in her kitchen.