Jay Z is absolutely unmissable in both his voice and his looks. But hasn't anyone ever noticed that he bears a STRIKING reseblance with Kabelo Moremi? We have, and here are a few uncanny bits of resemblance between the two celebs: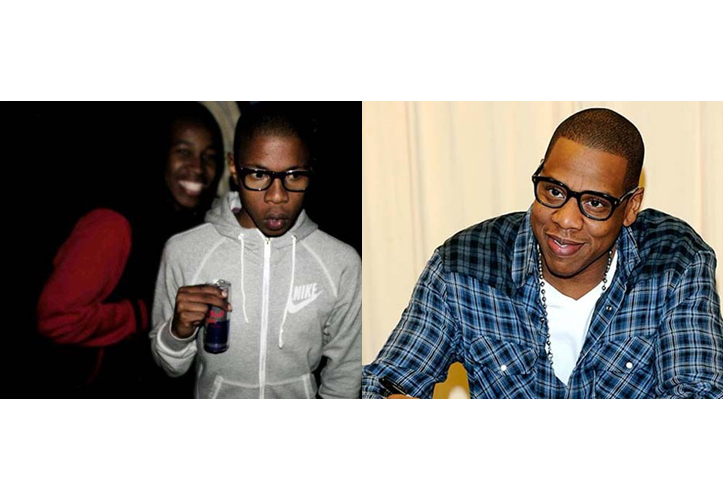 Here we can see that the two share a love for the popular "Nerd" Glasses. Kabelo, on the left, definitely looks like a young Jigga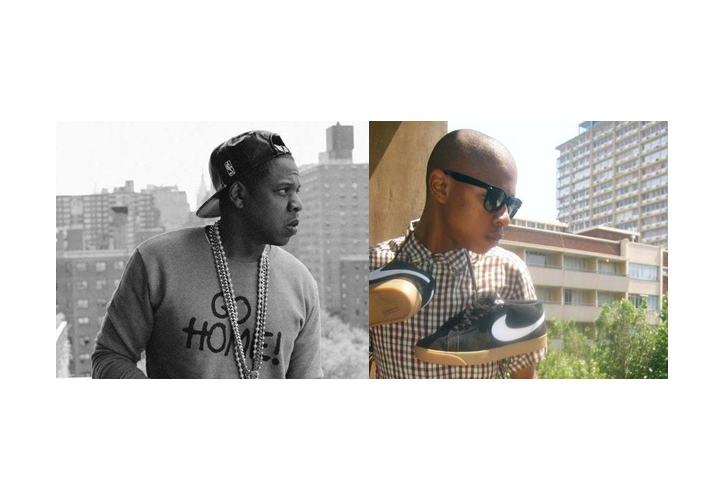 Even from the side, the features can't be denied. The nose, the facial expressions, it's all there!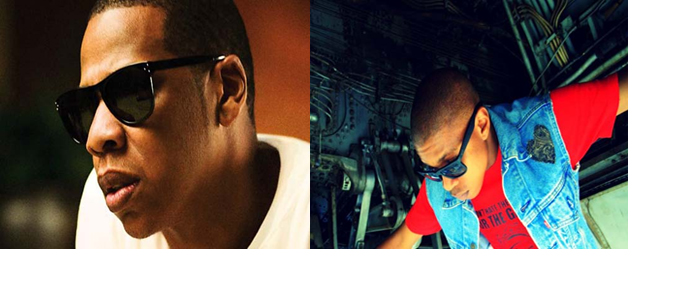 And the comparison wouldn't be complete without a shot of Jay-Z (Left) in his trademark Ray-Bans. Kabelo, not to be outdone, matches his lookalike! 
Fun Facts about Kabelo Moremi: 
 
Currently studying Law at Wits University
He's part of a Hip Hop group called Fratpacker with his older brother
You can also find Kabelo on TV as the presenter of Yotv's Extension 4
Campus radio station DJ
He loves sneakers
Possibly Jay-z's long lost child (ok we just made that up)