Kim Kardashian told the editors of Touch Weekly that Kanye is only using her for her womb. According to reports, Kim claimed that she is desperate to get married, but she is starting to realise this might never happen because Kanye only wants her baby.
An insider at the West magazine said Kim thinks Kanye has already checked out of their relationship and the couple have not even been together that long. There have also been rumours of Kanye cheating on Kim during her pregnancy. Kim looks unaffected by this and put on a big smile after arriving back from a holiday in Greece with her family and Kanye.
Pregnant Kim has disclosed to the magazine that she has started to slow down after her latest health scare, where she was temporarily hospitalised after getting sick on a flight from Paris to Los Angeles.
She told the magazine Extra: 'I got sick. It's hard when a lot is changing in your body and you get sick and you are travelling and so much is going on. It's tough."
She added that she is trying to take it easy when it comes to travelling, but she is not planning on giving up her high heels any time soon.
She stated: 'I'm trying to wear flats a little more. But not now.'
Meanwhile, Kanye is very excited about the new baby and said he can't wait for the baby to be born in July this year. When asked about baby names, Kanye mentioned he wanted to call the new-born 'North'.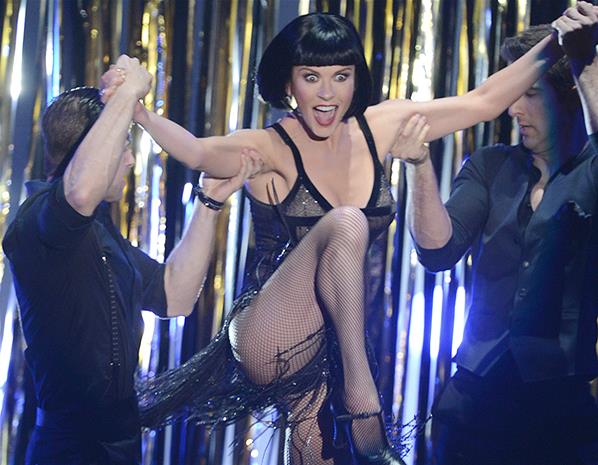 The actress Catherine Zeta-Jones is seeking treatment for her bi-polar disorder again. This is the second time she has booked into a clinic. The news of her illness first broke in 2011 when headlines reported the British actress suffered from bi-polar disorder. A person with bi-polar disorder usually suffers from heavy mood swings and extremely erratic behaviour.
The 43-year-old Academy Award winner decided to check herself into the treatment centre on Monday 29 April where she is expected to complete a 30-day programme. According to a source close to the actress, Zeta-Jones returned to treatment so that doctors can monitor her medication. The source added that this is not a relapse, she is just doing some 'maintenance.'
Catherine's agent stated that she has proactively checked into the healthcare facility in order to manage her health in an "optimum manner".
Zeta-Jones initially went for treatment in 2011 after she realised there was more to her moods than just stressing over the fact that her husband Michael Douglas was struggling with advanced throat cancer and the serious treatment that goes with it. During her stay in the facility, she was informed of her own illness.
Bi-polar disorder is marked by less manic high and happy moods, but more depressed incidents that can be treated by the correct medication or therapy experts explained. When asked, Zeta-Jones did not give any specific reason why she decided on getting help this time around.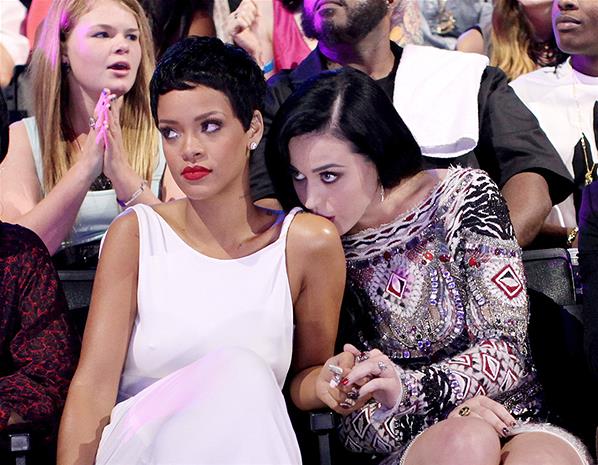 It looks like Katy Perry and Rihanna have finally buried the hatchet after their big fallout over the Chris Brown abuse saga. Katy and Rihanna were barely speaking to one another last October when Rihanna decided to give Chris Brown another chance to rekindle their romance. The singers have gone on vacation a few times in the past, but said they are looking for a real adventure this time around. Both agreed a getaway to the African wilderness is the perfect idea.
A source told The Sun newspaper: ''Kate and Rihanna have both done the Hawaii and Cabo-type trips to Mexico before, so this time they're thinking something a bit different, like a safari in Africa.
''They want somewhere where they can have amazing experiences but still get drunk,'' the source added.
The last holiday the pair took was to Mexico when Rihanna and Katy went on a ''girlie'' break right after her divorce from comedian Russell Brand in December 2011. Perry and Brand were only married for 14 months when he decided to file for divorce.
Katy called Rihanna to tell her about the divorce before she even told her parents because she felt embarrassed. Apparently Katy's parents warned her that Russell was bad news, but Rihanna was a great support for her and did everything she could to help calm her down.
In 2009, the two popstars jetted of to the beautiful island of Barbados right after Chris was convicted of attacking Rihanna in February 2009. He is currently still on probation for the assault.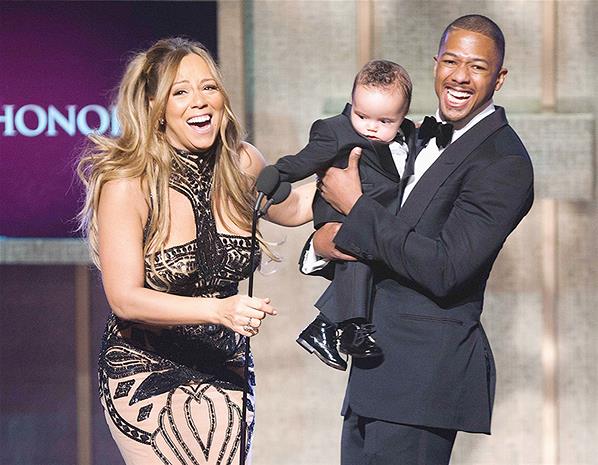 After five years of marriage, Mariah Carey and Nick Cannon celebrated their union with a spectacular ceremony in the "Magic Kingdom". According to Twitter, Carey and her hubby said "I Do" for a second time at Disneyland on 30 April, renewing their vows in front of the Disney Castle.
The couple booked out the entire venue for their special evening and invited some of their closest friends to witness the outrageous event.
Mariah tweeted: 'Happy 5th (!!!!!!) Anniversary to the Best Husband in All The Land & 2 years ago upon de delivery….". She also posted a photo of a new chandelier that Nick purchased for her to commemorate the special occasion, along with the title, 'Happy Anniversary from my Husband to me!!!!#4/30#Grateful!!!'
In Hollywood five years is a lifetime and many folks have applauded the couple's commitment to each other. It seems some people just have all the luck and these two were blessed with good looks, fame, fortune and now true love…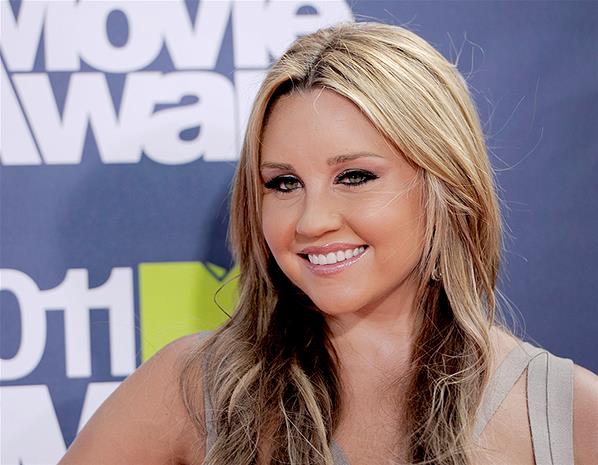 According to the latest reports, the troubled child star is spending cash like its nobody's business after she decided she is not saving money anymore.
Amanda insisted on getting full access to her money, including funds that might be tied up in investments a couple of months ago.
When Amanda was a young child star her parents and lawyers controlled her fortune by investing her money until she was a bit older and more mature to handle it. During her long TV career Amanda made a ton of money from the Nickelodeon channel as well as some of her other shows, but her parents made sure she lived a normal life like any other young girl her age. However, a few months ago she demanded complete access to her funds so she can spend it anyway she wants to.
Amanda told In Touch that she is just as wealthy as the Olsen twins, which is believed to be worth a whopping $300million. A source close to the starlet revealed that Amanda 'is worth $5 to $6 million.'
'Amanda can do whatever she wants for a while with all of her money, but it isn't going to last forever if she spends the way she has been lately,' the source said. 'She's rich but she could find herself in financial trouble pretty soon.'
The former star of The Amanda Show has been displaying bizarre behaviour in the past couple of months and recently shaved off half of her hair. There has also been claims that she is just as erratic when it comes to spending money. Hopefully someone can talk some sense into the poor girl's head before it is too late.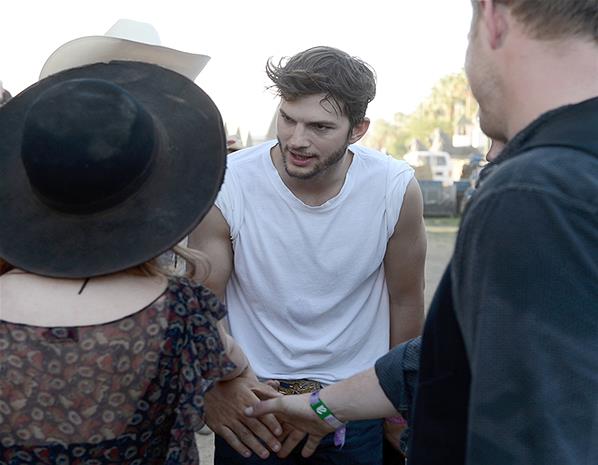 During a country music festival over the weekend, Ashton Kutcher apparently got into a violent altercation with one of the guards on duty.
The 35-year-old actor was busy partying in the VIP area at the Stagecoach music festival in Indio, California, when a female admirer came up to him to say hello. As soon as she tried to shake his hand, the situation turned for the worse and the mayhem began.
Kutcher got into a massive argument with one of the security guards who tried to intervene and a fight ensued.
The guard started to shove both Kutcher and the fan. Kutcher decided to push him back hard and the violent shoving match continued until the actor's friends restrained him. Ashton and his posse left eventually, but an eyewitness explained later that it was the security guard who is to blame for the scuffle.
The local authorities had no idea that Kutcher was in an altercation until the fight was reported by the media. A police spokesperson said they will definitely look into the situation and take action if it's needed but for now they will continue with the investigation. One of Ashton's representatives said he could not be reached for comment at the moment, but he will make a statement in time.
Even after the scuffle on Saturday, Kutcher's spirits weren't dampened and he continued to tweet photos from the festival on Sunday.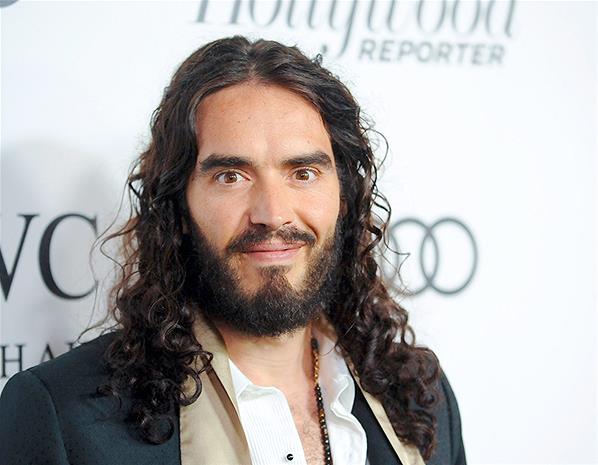 Russell Brand has to go to court to fight a lawsuit that might cost him $500,000 after an LA security guard said the comedian ran him over with his car.
The patrolman blames the star for hitting him with his Range Rover and said he suffered several injuries during the accident. Brand only got his licence two years ago and admitted that he failed previously because he was high on drugs and drunk. Brand could be ordered to pay £120,000 to Victor Sneed, the injured patrolman, if he can prove the actor is to blame for the accident.
If Brand is found guilty and loses in court, he might be responsible for a total amount of £360,000 to $500,000 in legal fees as well, but Brand says he is innocent and refuses to pay Sneed anything.
The guard says he has sustained injuries to his hands, arms, hip and neck, which have left him incapable of doing his job. Sneed stated that his medical expenses could cost approximately £24,000 and he said he wanted an additional £100,000 for further impending surgical procedures.
Russell Brand feels it was Sneed's own negligence that caused the accident outside a local pharmacy and he said he is fully prepared to go to court in May to fight the charges.
Brand's lawyers are already hard at work to gather as much evidence as possible to prove his case.
Brand got a traffic ticket from an American police officer in March this year after driving out of a car park the wrong way.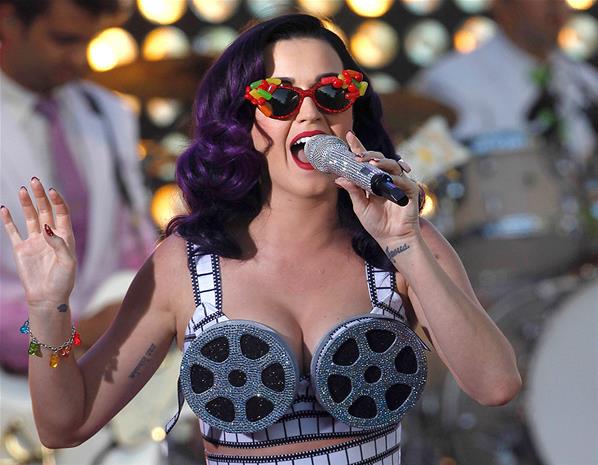 Katy Perry's preacher father has launched a blistering attack on his famous daughter, branding her a ''devil child'' in need of ''healing.'
The 'California Gurls' hitmaker's preacher dad Keith Hudson launched a shocking attack on his daughter for her salacious lyrics - including the lesbian lines in hit song 'I Kissed a Girl' - as well as her on-stage routines and outfits, and urged his congregation to ''pray for Katy,'' according to The Sun newspaper.
Keith and wife Mary are touring churches in the US where they have reportedly been showing videos claiming Katy - who was previously married to reformed heroin addict Russell Brand - is a ''devil child'' in need of ''healing''. In one sermon at a church in Santa Fe Springs, California, he said: ''They ask how can I preach if I produce a girl who sang about kissing another girl?''
The 28-year-old star's father recalled attending one of her concerts and says he ''wept'' for the legions of fans who flocked to see his daughter - because he feels they should be praying to God instead. ''I was at a concert of Katy's where there were 20,000. I'm watching this generation and they were going at it. It almost looked like church. I stood there and wept and kept on weeping and weeping. They're loving and worshipping the wrong thing.''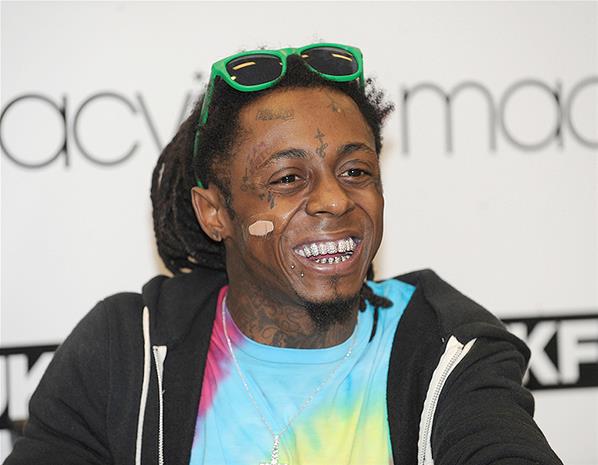 Lil Wayne suffered another seizure and was hospitalised on Tuesday night but has now been released and assured fans that he is fine.
The 'Lollipop' rapper - who confirmed that he is epileptic and nearly died after his heart rate decreased to ''30 per cent'' in March - was taken to Cedars-Sinai hospital in Los Angeles, after suffering another single attack. A source told gossip website TMZ.com that the 30-year-old Grammy Award winner was treated and released early on Wednesday morning.
The rapper assured his fans that he is doing well after his latest health scare and wrote on Twitter: ''I'm fine. Thank u.''
He previously opened up about his condition after spending six days in intensive care in March. He said: ''[I'm] prone to seizures. This isn't my first, second, third, fourth, fifth, sixth, seventh seizure. I've had a bunch of seizures, ya'll just never hear about them. ''But this time it got real bad 'cause I had three of them in a row and on the third one, my heart rate went down to like 30 per cent. Basically, I could've died.'' The father-of-four made his first public appearance after being released from hospital in early April in Miami to promote his new album 'I Am Not A Human Being II'. He was most recently spotted cheering on the Los Angeles Lakers on Friday night.