Last night the ZAlebs team attended Dstv's latest entertainment channel, Lifetime held at a secret location, nestled in the heart of Johannesburg (Braamfontein).  Shuttled to the venue in a tour bus, we couldn't help but wonder what Dstv and the Lifetime channel had in store for us.  The night life hawkers came out in their hundreds ready to be entertained and more informed about this new entertainment platform on channel 131. 
A fresh and uplifting content driven channel that is mainly targeted towards females is what Lifetime is basically all about. The channel not only hopes the targeted audience engage but also become inspired by the winning content formula of quality, scripted dramas and original movies.
The Lifetime channel is made up of what they consider as the winning triple pillar formula genres which include:  Lifetime original movies, aspirational reality shows and scripted drama series.  During the launch party last night the organizers insisted that viewers will be presented with fresh, powerful stories and addictive entertainment.
Their Lifetime original movies are said to offer compelling, real life stories which are actually commissioned exclusively for the channel.  One movie we're eagerly anticipating to see is the flick titled A day later and a dollar short starring Whoopi Goldberg another movie exclusively offered on the channel will be "Betty and Coretta" starring Angela Basset and singer Mary J Blige which is a story that tells the lives of the widows of Dr Martin Luther King and Malcolm X.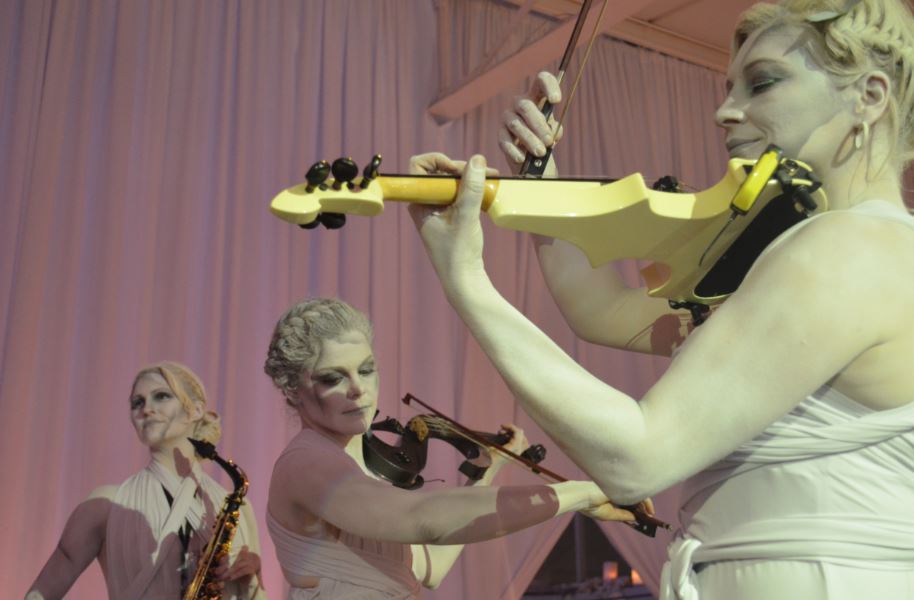 Of course such an event wouldn't be official without spotting one or two celebrities, unfortunately we only saw one of them - the handsome Maps Maponyane who enjoyed a great time with some close friends, chatting away right through the night. 
Then entertainment was in abundance as the launch party kicked of with drinks, great food and yes, the human statues you see in the above image, don't be fooled by the picture those ladies could really play the violin and saxophone.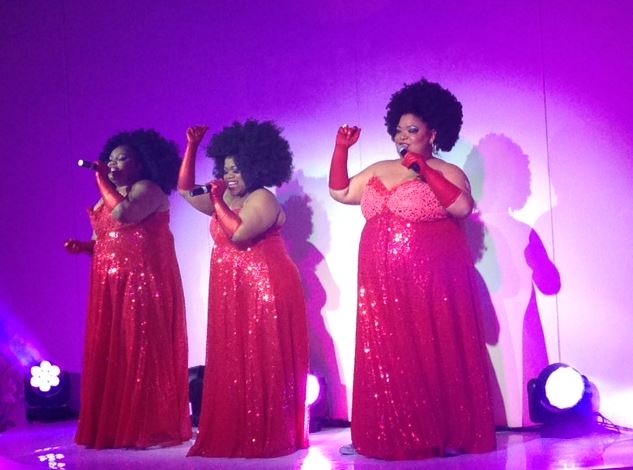 Just when we thought the entertainment was over, these three ladies with their great voices took to the stage and blew us away with songs like "Natural Woman" and Brenda Fassie's "Vul' indlela".  They were clearly born to entertain.
This channel can be found on channel 131 by premium Dstv subscribers only.