This week Cape Town, as the two sports legends Roger Federer and
Rafael Nadal
got ready to play a game of tennis this weekend, Maps took a moment to challenge Roger to a friendly - as a warm up!
Maps Maponyane
got to host the Federer pre-match lunch as the ambassador for Moët & Chandon wineries and had the honour of playing a little friendly tennis match with one of the biggest names in tennis, Roger Federer.
This little warm-up was the perfect precursor to the charity event,
Match in Africa
which took place on Friday night. The series is in its sixth year and this is the first time in Africa.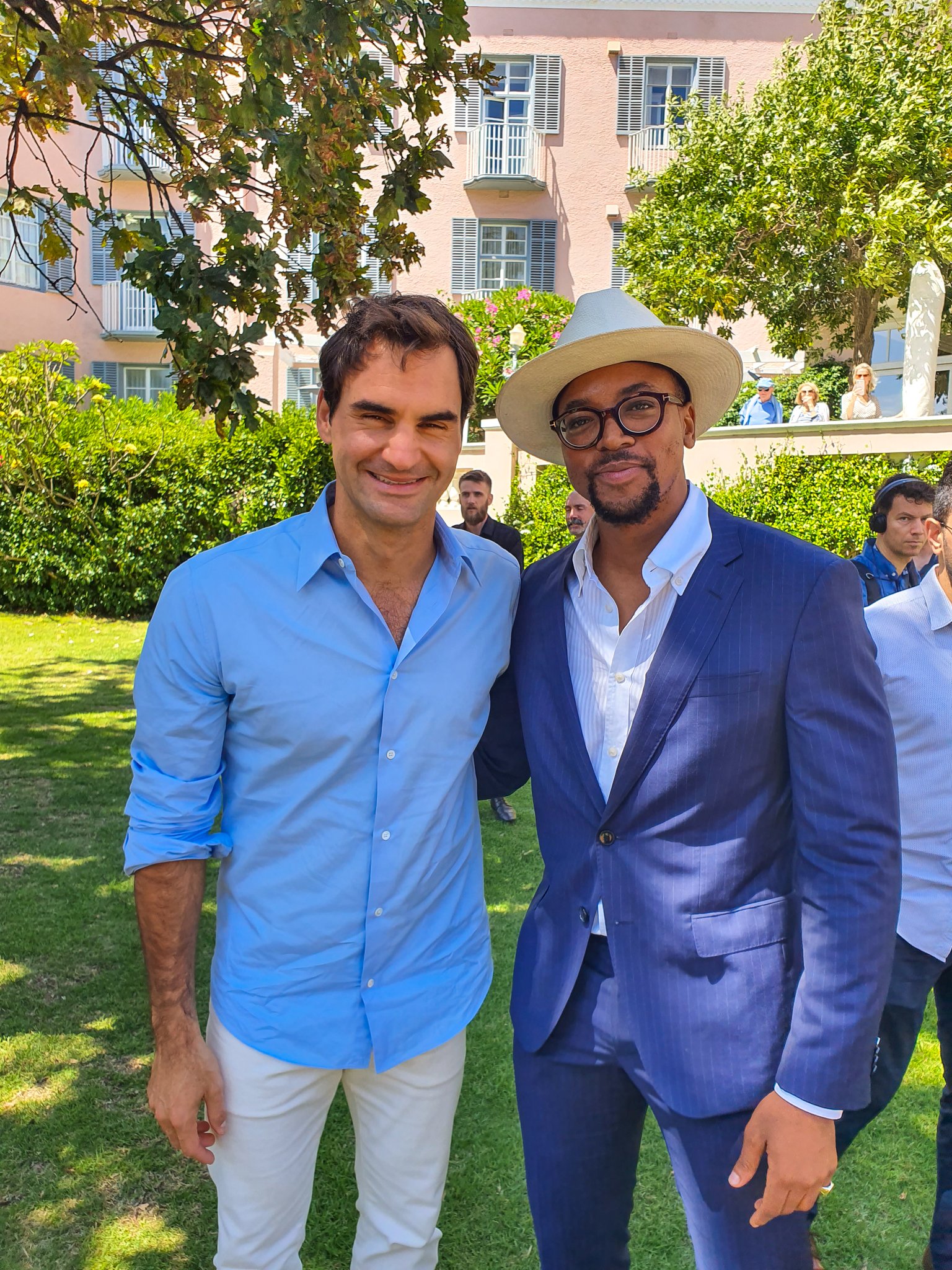 The big Federer vs Nadal was held in support of children's education in Africa and takes place today at the Cape Town Stadium.
There was also a star-studded doubles match where
Bill Gates
teamed up with Federer against our very own
Trevor Noah
and Nadal.
Trevor Noah contributed to their loss, however!
Maps and Roger had a little "pre-game" session to prepare him for the big game and we were so impressed to see Maps coming out as the victor.
Taking to social media, Mr Buns shared a clip of the match in which he claims to have dominated the world grand slam champ...uhm, yeah Maps if you say so.
Maps of course was not solo-dolo on the trip to the Mother City. He took his friend (cough, girlfriend, cough)
Boity Thulo.
The two looked cozy and cute next to each other, having fun in the sun taking selfies.