In the latest edition of the ZAlebs Roll Call: more stars are arrested, Miley Cyrus might become a Belieber and Kanye West is looking for love in all the wrong places...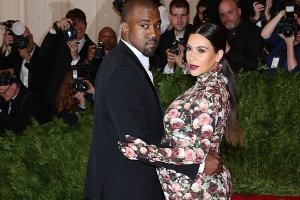 Is Kanye West Having An Affair?
Leyla Ghobadi recently revealed some shocking news about her and Kanye West. According to the model, they have allegedly been having an affair while Kim has been pregnant and she feels it's time to come out with the truth.
Leyla explained that she is not out to 'destroy' the Kardashians, but added that she has no choice.
It all started when Ghobadi, a Canadian, was chosen to meet Kanye backstage during his concert in Atlantic City last year.
Unfortunately it didn't stay backstage and West allegedly invited her back to his hotel room after the show.
She refused, but Kanye didn't give up with his pursuit and handed her some free tickets to his next gig the following evening.
She stated that Kanye was making sexual advances the entire time and when she showed concern regarding his relationship with Kim, West told her 'that [his relationship with Kim] was for publicity and nothing serious,' Ghobadi told Star.
'We began to make out for a while and next thing I knew, we were both naked and having sex,' she added.
Ghobadi said that she had a second 'date' with West in NYC in October while Kim was in Miami and already pregnant.
As soon as the baby rumours were confirmed, Ghobadi says she ended the affair.
Why is she coming out with this crazy story now, just before the birth of their daughter?
'If I was Kim and about to have a baby, I would want to know,' Leyla told Star.
Wow! Kanye might be in the dog house for a while, if these rumours are true.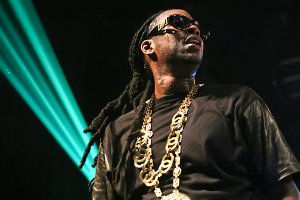 2 Chainz Caught With Marijuana... Again
Looks like the sticky green stuff claimed yet another victim... This time the rapper 2 Chainz was arrested for possession of marijuana.
TMZ reported that the 35-year old rap artist was allegedly bust with some weed in Terminal 5 at the Los Angeles International Airport, just before his plane was about to leave.
2 Chainz was on board an outbound flight when TSA officials discovered the drugs in his checked luggage. He was escorted out of the plane before it departed, and placed under arrest.
The police department has refused to comment thus far, but according to reports, 2 Chainz has been booked for possession.
Naturally this is not his first run in with the law for possession of marijuana. In late April, 2 Chainz was cleared of another charge after the arresting officers made the mistake of requesting a photo with the celebrity.
It appears that they've learned from their mistake, but 2 Chainz still needs to learn his lesson it seems.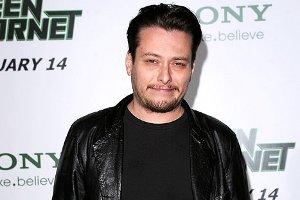 Terminator 2 Star Back In Jail
Last month, the Terminator 2 star Edward Furlong was arrested for purportedly violating the restraining order his ex-girlfriend Monica Keena took out after they were involved in a couple of physical altercations.
Furlong was originally released on $50,000 bail after his arrest, but during the latest court hearing, the judge had a change of heart and decided to increase the amount to a whopping $100K.
It's not clear why the judge made this decision, but the fact of the matter is that Furlong has not paid it yet and that is why he has been remanded back into custody. Another hearing is set for a later date this month.
Furlong is no stranger to restraining orders. His ex-wife Rachel Kneeland also filed a restraining order against him where she claimed he threatened to commit suicide and refused to undergo any drug tests.
She also told the court that he would drive past her house frequently and threaten to hire people to beat her up.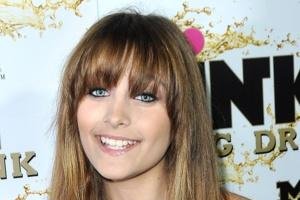 Paris Jackson Might Get A New Mom
Debbie Rowe might become the legal guardian of Paris Jackson and many people think that she wants control over the distressed teen; even though sources say it's too early to tell.
Paris and Debbie have formed a close bond before she tried to commit suicide, but Rowe says even though she has invited
Paris for a visit to her California horse farm during the summer, she has no interest in overthrowing her grandmother's legal guardianship or taking over as the 'new mom.'
'It would take Katherine dying or becoming very ill for Debbie to seek legal guardianship,' a source stated to TMZ.
It is up to a judge to make this dramatic decision to strip Katherine of custody and according to a close friend of the family,
Paris could even live with Rowe forever and 'it still wouldn't change the legal guardianship' situation.
'Katherine isn't giving up the role because she feels it would let Michael down and Debbie has too much respect for Katherine and Michael to fight her,' the friend told TMZ.
With Paris not being in a good state of mind at the moment we are not sure if it's the best idea to make Rowe Paris' guardian just yet.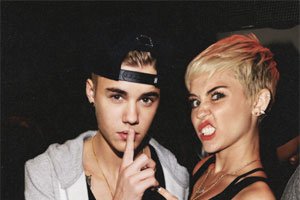 Miley And Justin Becoming Too Close For Comfort
It seems that Justin and Miley might be getting a little bit too cosy after they were spotted 'kanoodling' at a night club.
As soon as the two pop icons were recognised in the club, the social media pages were buzzing like crazy and witnesses actually confirmed that the young stars spent hours together before leaving simultaneously in the early hours of the morning.
During their time together at Madhouse in Los Angeles, it was obvious that the two were talking a lot, and eventually left the club together around 2 a.m.
Insiders reported that Bieber pitched up after Miley and immediately proceeded to a table where the pair hung out for a few minutes before leaving together.
After the very public breakup with Selena Gomez, it's clear that Bieber is very single and ready to mingle.
Miley still wears her engagement ring from Liam Hemsworth, but questions have been circulating for a while regarding their relationship status.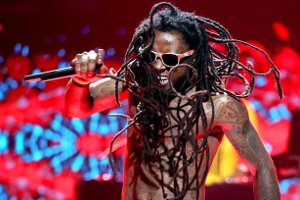 Turk: No one Said Lil Wayne Is A Junkie
Lil Wayne's former band mate says the media has warped his recent comments completely and that he did not say Wayne is or was strung out on drugs.
The rapper called Turk performed with Lil Wayne in the group 'Hot Boys,' which was established in the early 90's. During a podcast interview where he was questioned about Wayne's erratic behaviour, Turk stated, 'I used to do heroin, cocaine ... So the only thing I can say about that situation is when you're under the influence ... anything can come out your mouth,' TMZ reported.
After the interview people said Turk's comment was a cheap shot, but he is adamant: 'Not one time did I say that Lil Wayne is on drugs. I was talking about myself having a drug problem in the past and what my problem personally was.'
Lil Wayne was very distraught when he heard the news, but Turk stated that he called Weezy immediately when the story blew up to explain that his words had been 'misconstrued.' Since then they apparently squashed the whole mess and remain buddies.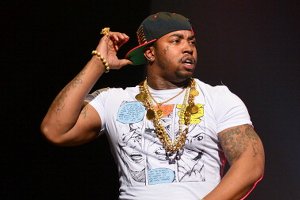 Another Rapper In Rehab
Lil Scrappy says he is desperate to kick his marijuana habit and to avoid jail, so he has checked into a rehabilitation centre for weed addiction.
Scrappy had to wee in a cup for court and when his urine test came back positive for weed. He later admitted that he was addicted and that he really needed help.
Scrappy's lawyer told TMZ ...' Scrappy voluntarily entered a rehab facility in the Atlanta area Thursday night and will remain there at least until his next hearing on June 16 -- when he's hoping the judge will show him leniency.'
Apparently this rehab is no cushy holiday camp with wake up at 6:30 am and a 10 pm curfew. Patients need to take part in daily group therapy as well as one-on-one therapy sessions and no cell phones or laptops are allowed. Scrappy is also denied any visitors for the first 2 weeks according to the rules.
Lil Scrappy spoke to WSBTV.com about his hopes and what he wants to achieve from this experience. He said: 'It is my hope that my time away from my family and especially my little girl, my daughter, will make me a better man.'
We are holding thumbs for you Scrappy.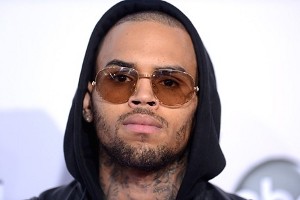 Chris Brown Lying About His Community Service Hours
Chris Breezy might actually have to go to trial after it has been reported that he has fabricated information on his community service hours' papers.
Even though Chris Brown and his lawyer insist that he did not tamper with his community service hours report, the judge doesn't seem too thrilled.
Chris was ordered to do community service after he was granted probation during the whole Rihanna saga in 2009, when he was accused of beating her.
During his review on Wednesday, the judge demanded clear confirmation of his proper participation during community service and if he can't produce evidence that is satisfactory to the court, it will become a serious offence.
If the dispute is not resolved by July 15, the judge will call for a mini-trial to establish the final outcome.
It is uncertain what Chris' fate will be if he is found guilty of falsifying community service documents, but it is sure to be a major felony with dire consequences!
Poor Breezy is not getting any special treatment in court and he won't be able to side step the legal system this time!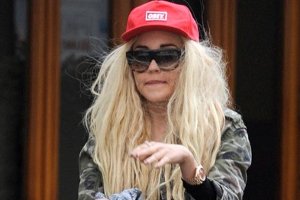 Amanda Isn't Crazy, She Is Just Finding herself
There is at least one person who truly believes that Amanda Bynes is not totally off her rocker. Nickelodeon star Drake Bell insists that Amanda's crazy behaviour and nasty Twitter rants are not because of mental health issues, but rather because of all the negative attention she has been getting from the media and her fans.
Drake even claims that 'she's brilliant, she's good, and she's healthy.'
According to TMZ Drake feels:
'Amanda is a beautiful, artistic, funny soul. She's in a place right now where she is searching. She's ready to be her own person, and do her own thing. She's experiencing life for real, without the spotlight, for the first time.'
'She is a girl who is finding herself. It hurts me and it upsets me, because I look at her and talk to her, and we'll sit down for lunch or dinner, and I'm like 'Amanda, what is going on?' And she's like 'whatever.' She's the same beautiful, funny, artistic, thoughtful person that she's always been, but she decided to change her hairstyle. She got a bad hairdo and shaved her head, so she had to get extensions. Now everyone's like 'oh, you're crazy.' I'm like 'dude, you come off crazy.' She's like, 'I know, but I don't mean to. I just changed the way I look!'
'If tomorrow I came out and I was tattooed all over, everyone would go 'oh, he's crazy. He's nuts.' And I go, 'no, I just wanted tattoos.'
She got piercings in her cheeks, and I'm talking to Amanda who says 'I just wanted piercings in my cheeks. Big deal.' I'm like 'honey, everyone thinks you're a drug addict, loony and all that-and she's not.''
Everybody really wants to believe that Amanda is doing fine, but unfortunately her actions speak book volumes!
Of course Drake is trying to protect his best friend, but by enabling her she might just do something crazy again where she will end up in hand cuffs or actually injure someone the next time she goes off the rails.
We agree with Drake, Amanda is a 'beautiful, artistic, funny soul,' 
but she is also losing the plot completely with her freaky piercings and her shaved head!!!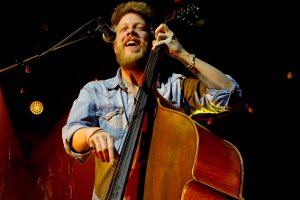 Mumford & Sons Base Player In Hospital
Ted Dwane, the base player of the popular band Mumford & Sons had to be rushed to the hospital for emergency treatment.
During the examination doctors discovered that Dwane is suffering from a blood clot on his brain.
After the news of the base player's condition spread, the band issued a statement on the official Mumford & Sons website saying, 'Our friend and band mate Ted has been feeling unwell for a few days and yesterday he was taken to a hospital to receive emergency treatment.'
'The scans revealed a blood clot on the surface of his brain that requires an operation. Ted is receiving excellent care and we are being assured that he will recover quickly from surgery.'
The band had to postpone its next 3 shows to give Ted a break, but stated they will reschedule as soon as they can.
The band added on their website, 'We're all wishing Ted a speedy recovery.'
It's a shame that someone so brilliant has to suffer from an illness that can be extremely devastating for them as well as their family and close friends.
Our hearts go out to you Ted.