Sizwe Dhlomo, MTV Base and the rest of the Roundtable hip hop panel completely shut down Twitter yesterday. As you'll recall, yesterday we previewed the MTV Base Round Table: SA's Hottest MC's 2014. We were excited to begin with, especially after seeing some of the high profile names on the panel. However, even we couldn't anticipate the sheer buzz that this show would generate both online and on the Twitter streets. Let's quickly recap everything we saw yesterday. 
Why the MTV Roundtable?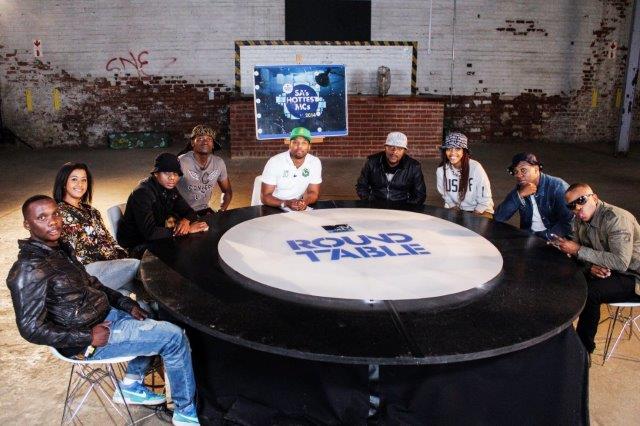 Let's face it, it's been a great year for SA Hip Hop. We can't just have any old person deciding who's the top rapper in the game at the moment though, we need a panel of educated and unbiased hip hop lovers to thrash it out. MTV Base has put together an impressive panel, spearheaded by Sizwe Dhlomo whose task it was to find SA's top 10 rappers. 
How do they judge? 
The MTV Base Roundtable panel will be judging Mzansi rappers based on the following criteria: 
Impact
Lyrics
Sales
Buzz
Style
Intangibles
For a more detailed explanation, visit the official page here.
Who made the cut? 
It was a hotly contested discussion but so far it's difficult to disagree with the bottom five, as chosen by the MTV Base Roundtable panel. Have a look at the order below and see if you agree or disagree
10. Maggz
9. Kwesta
8. Da L.E.S
7. Kid X 
6. Riky Rick 
How did people react?
See for yourself...! 
Who do we think will make the top 5? 
If we absolutely HAD to predict? In no particular order:
Cassper Nyovest
Okmalumkoolkat
iFani
AKA
K.O. 
Who do you think is going to make the final cut?