Tomorrow will be the day that we finally find out who will be crowned as this year's SA Idol with votings closing tonight (25 November 2013) at 22:00pm.  Last night's performances of given by the "last men standing," Musa Sukwene and Brenden Ledwaba, showcased how badly both these talented musicians want the title.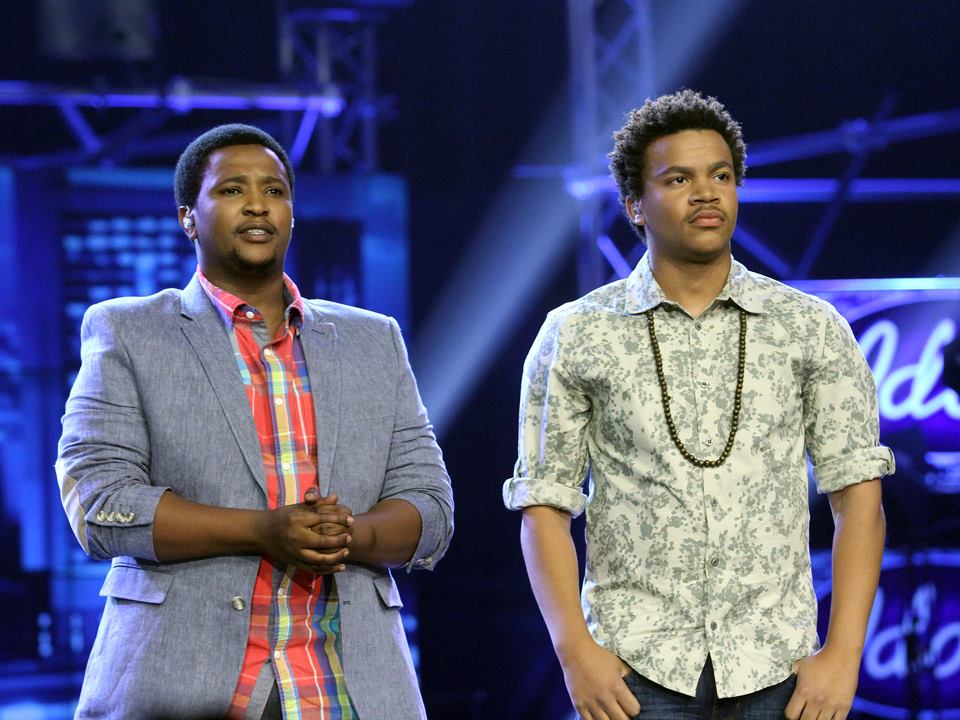 (Credit: Facebook/Idols South Africa)
Both contestants reprised their greatest performances on the show. Brenden revisited his performance of ASA's "Jailer" from the Top 5 Spectacular round. The "gentle-giant," Musa gave us his goose-bump rendition of Ringo Madlingozi's hit single "Ndiyagodola" which had the same effect as it did the first time he performed it.
The stakes were raised  when the moment we had all been waiting for had finally arrived.  Musa and Brenden performed their brand new singles for the first time starting off with the ladies' man, Brenden. singing his single titled "Fingerprints" whilst Musa blessed us with his single titled "I Still Feel It"
Credit: Idols SA/DSTV
Both performances received praised from all three judges.  Unathi appreciated the catchy and funky nature of Brenden's song stating that the song is pop but has a big soulful element to it.  Randall applauded Brenden's consistency in showing off his abilities as a musician.
Musa didn't fall short at all as Gareth hollered his excitement of his new single;
"Man, did that showcase your voice beautifully! This is going to be a very tight result." Gareth said.
"So different, so refreshing." Said Unathi
Credit: Idols SA/DSTV
Without a shadow of a doubt Musa and Brenden have been at the forefront of SA Idols for the past couple of weeks, giving off their best performances as if it were their last and tomorrow night will showcase who convinced the public that they really want this title of 2013's SA Idol.
The Finale' will showcase spectacular performances by The Parlotones, MiCasa, Kuli Chana and AKA.
If you haven't voted yet what exactly are you waiting for?  Get voting for your favourite Idols contestant.
Brenden: SMS the number 01 to 37400 or vote online
Musa: SMS the number 09 to 37400 or vote online mnet.co.za/idolssa for free