A dynamic wedding celebration bringing together two distinct cultures from different countries South Africa and Nigeria. As expected, Elisa experienced the stigma of dating a foreigner, not just any foreigner but a Nigerian for that matter.
Eyebrows were raised when we found out that Martin proposed on their first date.
Fortunately for Elisa, almost a decade later with two children in the picture, she walked down the aisle with Martin who seemed genuinely in love with his wife.
The wedding was simple without the glitches even though we felt like some parts were a bit dull. You might not agree with us, but we're going to blame Elisa for the dull moments. What surprised us most about the bride is that she only saw her bridesmaids dresses a day before the wedding. For the love of Zeus, this is a wedding not a surprise party where mishaps can be excused.
At least Elisa's unbothered character didn't deter her from choosing a nice and simple wedding gown. We loved how she looked in her dress and how she was considerate with covering her generous size breasts. Plus they didn't look like over-inflated balloons ready to burst out.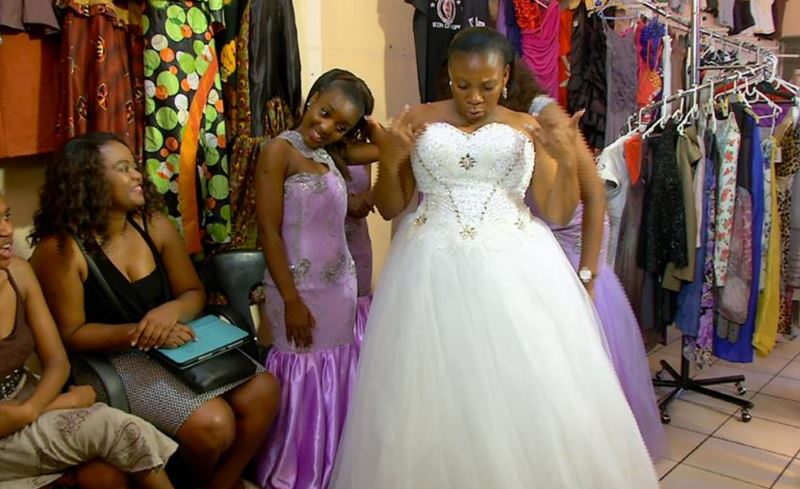 The bridesmaids were given the privilege of choosing their own design for their dresses. Well, they weren't half bad but they weren't the best either. We guess for someone as nonchalant as Elisa, the dresses were acceptable.
For a moment we thought the groom's suit was the deal but when we got a closer look, we realised that it was a bit sparkly and made him look like a disco ball. We totally disapprove.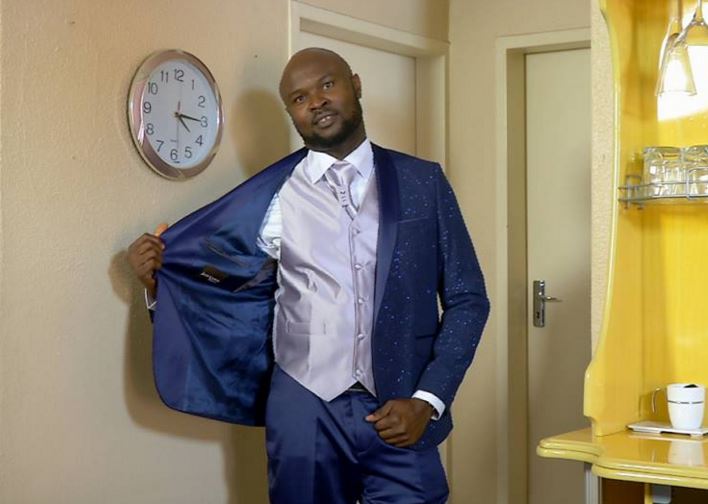 This was one excited groom - while the bride survived with only four bridesmaids - he on the other hand, had an entourage of nine men. Some were there specifically to dance and they contributed in helping Martin achieve his grand entrance.The men didn't look half bad in their suits, not to mention they were handsomely tall. We had to mention their height, definitely loved the height.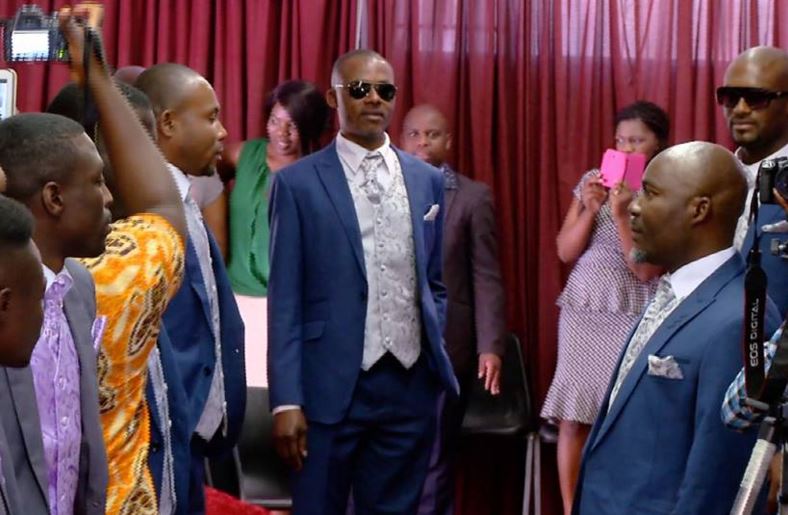 The wedding cake was a utter disappointment. More than anything, it looked like something to be displayed at the circus. Basically, it was a total flop.
We don't really have much to say about the décor. Affter all, it was simple and somewhat nice.
Our highlight has to be the coordinator who caused a scene when people who didn't RSVP pitched at the wedding. She really displayed some good bouncer qualities.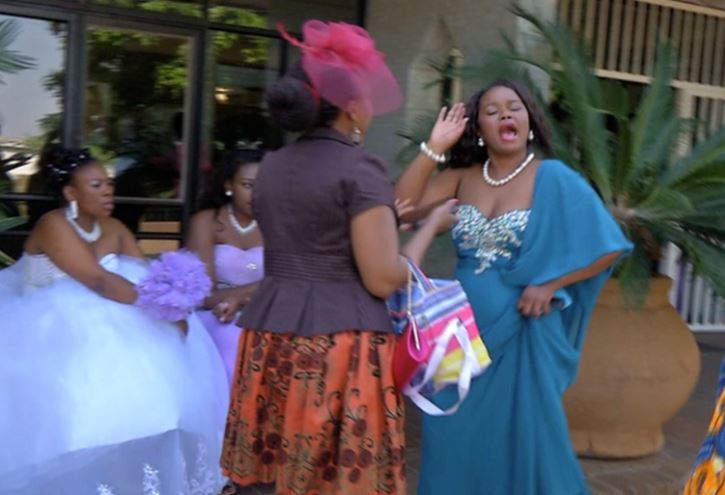 When asked what the highlight of the wedding was, Elisa said it was the kiss. Out of all things, a simple kiss stood out for her? Come on, it's not like this was their first kiss. We are still trying to understand Elisa's levels of oblivion.
A fully rounded eight out of ten would suit this wedding fine. The two points were lost on the cake and the sparkly suit. It's always the suits that mess things up.
Image Credit: Facebook