Our Perfect Wedding has been hailed as the icing on top of our weekend jols. Many might be critical of the show, but boy, do we love it with all its imperfections and gobsmacking wedding preparations.
First off, we must make it clear that we do not watch Our Perfect Wedding to laugh at the faces of the couples who are preparing for their special day, but wow, do they make it easy for us to view this show as nothing but pure comedy.
There's nothing as romantic as love that is not dependant on materialism, but when your husband-to-be takes you on a date to a chicken feet shop you must know that your journey in marriage is one that's going to be really challenging! Then the groom has the audacity to say:
"I took her to a chicken feet shop to test if she'll survive tough times in marriage." 
Sorry what? You didn't even think of taking her to Steers, KFC or at least at some shisa nyama?
It's no secret that marriage is one difficult partnership that involves a lot of sacrifices, respect, patience and even more sacrifices. But last night's wedding speech to the bride made some South African women reconsider this whole marriage thing.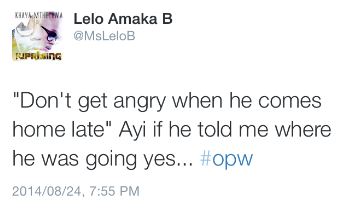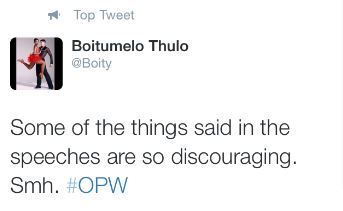 But like they say in Zulu "emshadweni kuya bekezelwa"(In marriage you must be patient ) Even when your man returns home at ungodly hours? Guess some of us will be pushing that single life for a while!
If there's one thing you should never stress about or use all your physical might for, it's your wedding cake. What on earth was going on there? We're not baking experts, but there was obviously a lack of baking powder in the cake ingredient.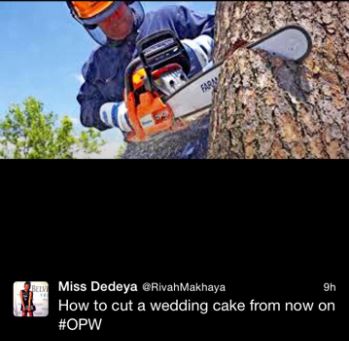 Our Perfect Wedding viewers can be a bit mean, but what did they (The viewers) ever do to deserve such toe curling, face cringing, disgusting kissing moments? Can Phumeza please brief the couples on how to be a bit decent when engaging in a wedding kiss, we call it a kiss for a reason, the tongue wrestling matches are for the behind doors action.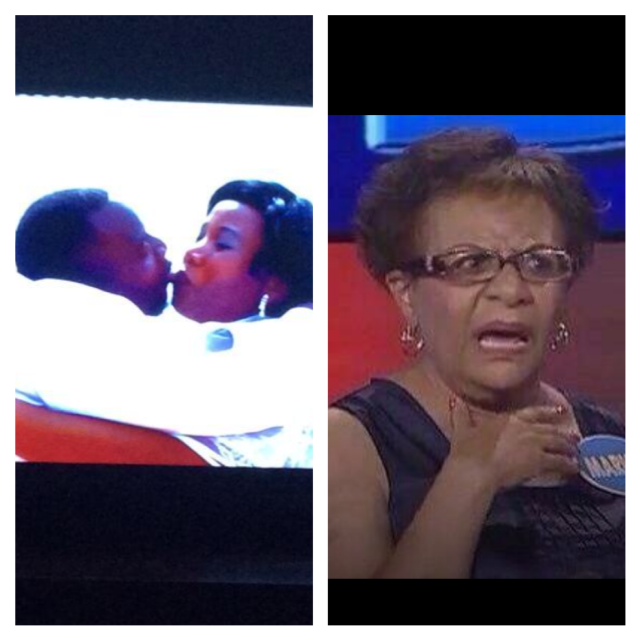 Don't forget guys Mzansi Magic will also be providing us with My Perfect Proposal hosted by Dineo Moeketsi, coming to a small screen near you. Will it be as comical as Our Perfect Wedding? You'll be the one to decide!