As if things couldn't get worse for Pastor Zondo according to City Press the pastor's motivational slot on Ukhozi FM's Vuka Motivation in the morning has been hacked until further notice. The reason for the cancellation of his slot was influenced by the nude video of himself which is still a hot topic even to this week.
"The decision was taken following careful consideration, as to the negative impact this situation would have on the credibility of the said programme the Pastor was contributing to, as it deals with morality issues. The impact on brand Ukhozi FM and what the public broadcaster stands for also had to be considered." Said the SABC.
Even though, many of his followers speculated that it was not Pastor Zondo on the video, this past Sunday, Zondo confirmed during his Zero to Hero Congregation that it was indeed him in the video.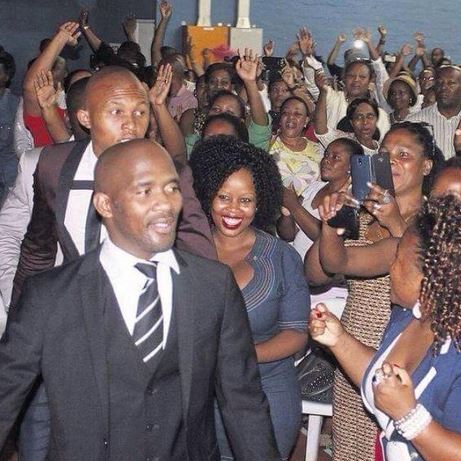 Apparently the video above was Pastor Zondo's first service after the video had been leaked. We can only imagine why the lady behind him had that huge grin on her face.
Zondo even encouraged people, not to delete the video so that they can use it as a point of reference whenever they are going through a difficult patch in their lives.
Since the video went viral people have created parody videos and recently a Pastor Zondo parody song has made its rounds too.
No news of him returning on air  has been confirmed yet.