The Strydoms are celebrating the birth of their newborn son, Dominic, which successfully took place at Panorama Mediclinic Hospital, via Caesarean section, at around 7:50am on Friday morning.
This marks the second boy for the couple, with Adrienn giving birth to their eldest son, Kean, over two years ago.
"We are absolutely ecstatic! As soon as baby Dominic made his appearance, we experienced first-hand how elastic love can be. We were instantly smitten and can't wait to take him home with us so we all spend quality time together as a family."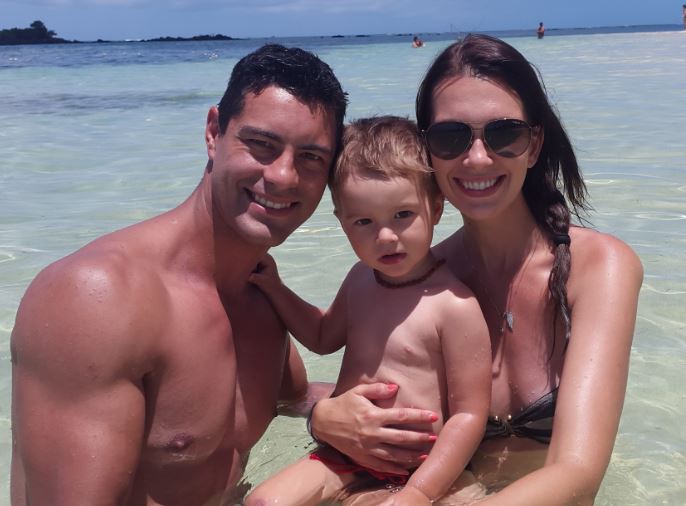 Newborn baby, Dominic, weighed in at 2,87kgs at birth and boasts a length of 47cm.
An ecstatic Ewan, who was by his wife's side in the hospital delivery room, says both Adrienn and Dominic are "doing well", and that they are enjoying the first few hours bonding with their newborn son.
"He is safe and sound in this world and he is gorgeous. We can't keep our eyes off him and we are thrilled that he is finally here with us," he shares.
Congratulations to the Strydom family and the new addition to the family. Speaking of baby's have you seen the adorable pictures of Kabelo Mabalane's daughter? Check them out here.