Well what do we have here? Another celebrity baby on the way? This time it's the turn of one of our favourite celeb couples, Kabelo and Gail Mabalane. Though the couple is very cautious in what they reveal about their relationship one thing we know for sure is that Kabelo has never shied away from expressing how much he adores his now pregnant wife. Gail posted this picture of herself yesterday with the caption "My body language".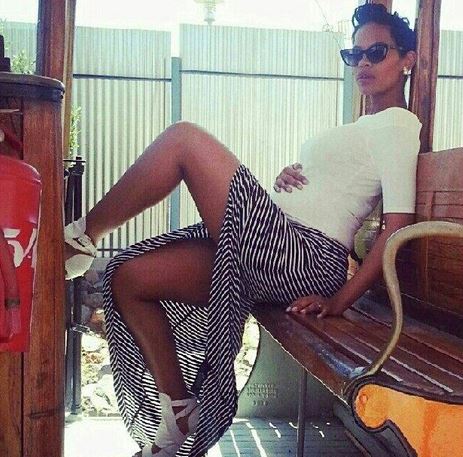 Although the couple hasn't mentioned anything about a bambino on the way this picture basically summed it up for us.
We still find it cute how Kabelo is still crushing on his wifey even when they're almost reaching two years into their marriage. Almost every other week Kabelo is posting something about his boo-thang on his Instagram post. Even his Instagram profile picture is of her.