Influencer,
Mimi Moana
passed away three weeks ago, after the car she was in got involved in a head-on collision with another vehicle as she was coming from celebrating her birthday with
Ginimbi
. Well, so many things are happening from Moana's dad claiming he hasn't seen her in years to rumors that the police are failing to identify her body.
Her sister Tatenda had an interview with Stewart Nyamayaro and gave him a few more details about the late Instagram sensation. It seems Moana was 6 weeks pregnant at the time of the accident. The sister goes on to say that Moana's boyfriend is in SA and she had told Moana not to go with Ginimbi but she decided to go with him which resulted in her death.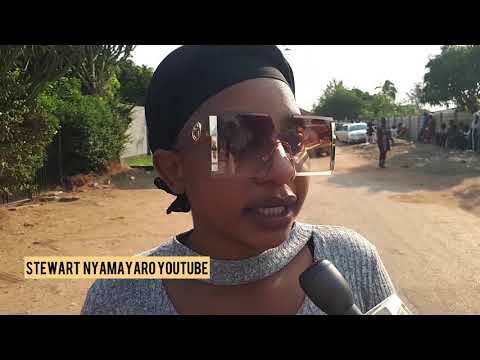 Here are a few things you might not know about the late fitness bunny.

Her real name was Michelle Amuli.
She was a popular video vixen and featured in Jah Prayzah's Munyaradzi music video, Takura's Zvemoyo, Enzo Ishall's Mwenje, and Freeman's Miridzo.


She had just announced that she was engaged, she even posted a video of her diamond-encrusted engagement ring.


She was born on the 6th of November and turned 26 this year. She was coming from her birthday party celebrations when she got into the fatal car accident.


Just a few weeks ago the social media star took to Instagram to announce her engagement and the congratulatory messages came flooding. In a post, she wrote, "officially off the streets."
Read the full story here.

Image Credit: Instagram @moana_ty22