Initially, the news was confirmed with a statement which was circulated to confirm that the legend was indeed late. On the same day, TKZee would circulate an official statement which went into further detail explaining the cause of death by stating in part that, "Magesh, as he was affectionately known, passed away this morning as a result of an epileptic seizure."
Further, the statement asked for the public to respect the family and friends' wishes for privacy as they planned the legend's final goodbye. On Thursday, 18 August 2022, TKZee would release a subsequent statement which shared the funeral arrangements of the legend's final send off which is taking place today on Friday, 19 August 2022. Further details were shared
here
.
However, while TKZee's official statements were shared via the group's social media pages and those of the remaining members, Zwai Bala and
Kabelo Mabalane
had not shared word publicly on the matter following his passing, until recently.
Zwai Bala on Magesh
Zwai Bala has not shared word publicly on the meaning of saying his final goodbyes to Magesh, who was with him during the height of their fame as TKZee. However, most fans of the trio have referenced his latest interview with Podcast and Chill with MacG which premiered on YouTube on Thursday, 28 July 2022. In his interview, Bala gave Magesh his flowers as he affirmed that without Magesh there would not be a TKZee to talk about.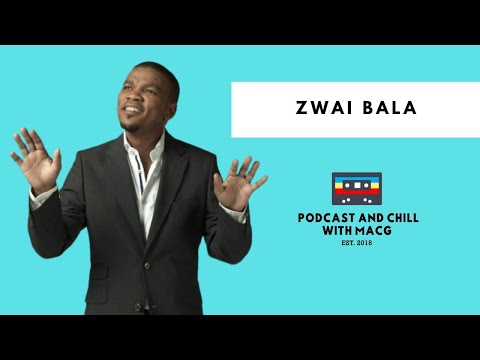 Kabelo breaks his Silence on Magesh's passing
Kabelo Mabalane was the first of the trio to have been on Podcast and Chill with MacG in September 2021. His stance on Magesh and his influence not only on him but the success of their trio, is one of the most circulated clips following the news of the passing of the legend. More so as it affirmed that the trio were still united.
As such, the last time that fans got to see the iconic trio perform together was in May 2022 during the Nedbank Cup Final. A now historic and final showing, which many had wanted to see again- this time with Benni McCarthy joining them on stage as it would be memorable to see.
But as the morning of Magesh's final send-off dawns, and friends and family of the legend prepare to gather to pay their final respects to the Kwaito pioneer, Mabalane finally broke his silence on the passing of his friend, inspiration and group member with a touching post he shared via his social media platforms. The post affirmed that their friendship and brotherhood was one which was affirmed by three decades of growing and living life together, despite the demise of their group in the early 2000s.