It seems as if Kanye West has taken Beyonce's advice and decided to "Put a Ring On It". Kanye West and Kim Kardashian have to be one of Hollywood's hottest couples, and their romance was taken to the next level last night as Kanye finally proposed to Kim, the mother of his first child, North West.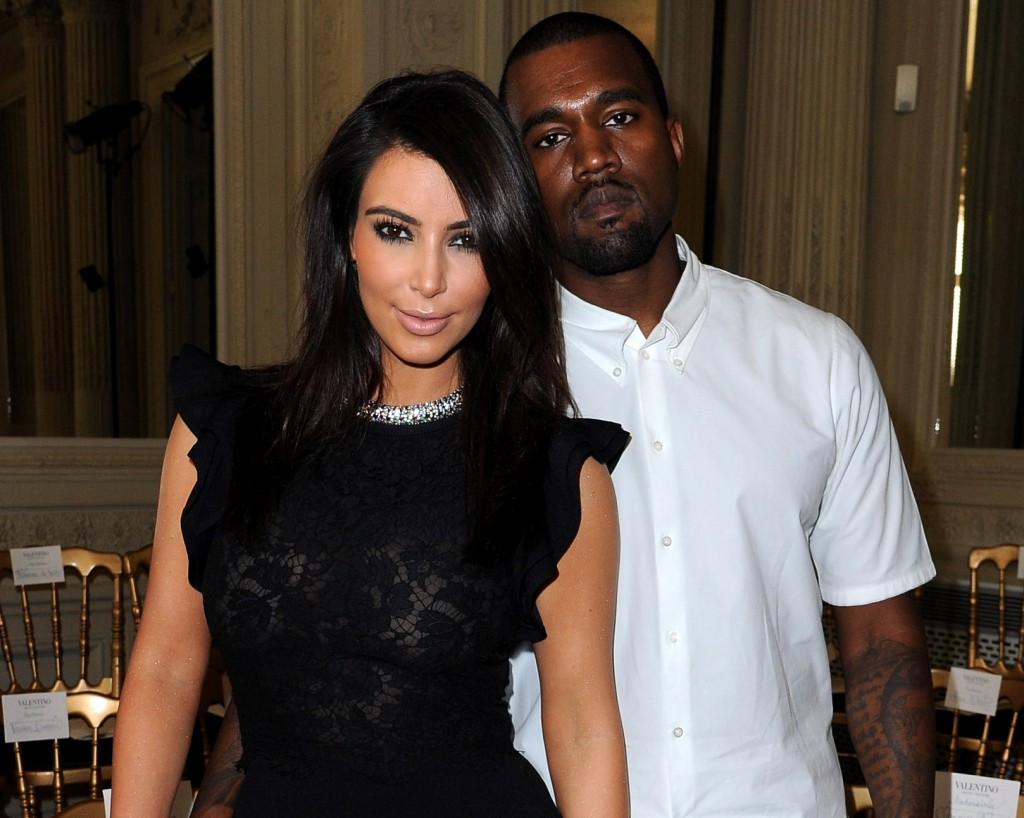 Despite being known for being over the top and occasionally unorthodox, Kanye went about the proposal in a seemingly respectful manner. He began by asking Kim Kardashian's mother, Kris Jenner, for permission to have her daughter's hand in marriage- permission which was swiftly granted.
The Yeezus hitmaker began taking steps towards the actual proposal, one he planned to do on her birthday - yesterday. The rapper booked out the AT&T Park in San Francisco before inviting Kim's friends and family for what she thought would be a birthday get together.
Out of the blue, Kanye then knelt down on one knee and whipped out a 15 Carat diamond ring, crafted by celebrity jeweller Lorraine Schwartz, before posing the question that many men would only dream of being able to ask the beautiful Kim Kardashian. 
As he asked this, the Jumbo-Tron in the background revealed the words "PLEEEASE MARRY ME!" while a 50-piece orchestra played Lana Del Rey's "Young and Beautiful"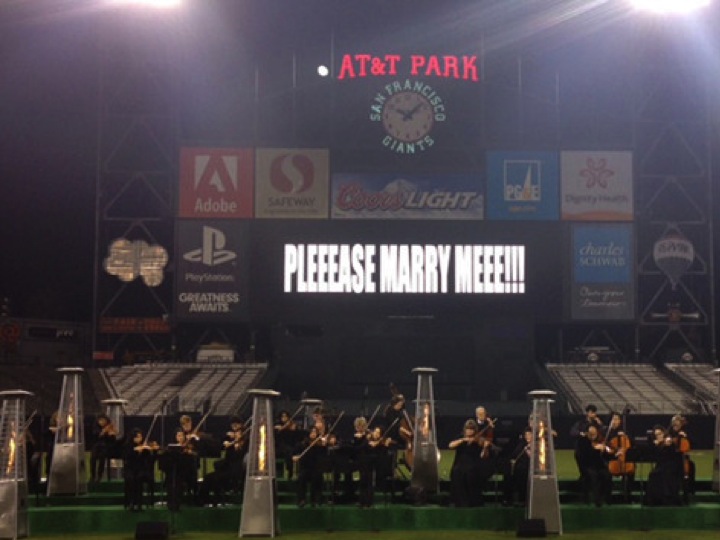 Image courtesy of E! Online and Kris Jenner
It would be almost impossible to say no to such a heartfelt, extravagant proposal, and thankfully for Kanye, Kim said 'Yes'.
We send heartfelt congratulations to the couple and hope they have a happy marriage (and a less controversial proposal than Miley Cyrus and Liam Hemsworth's!) 
What do you think of Kanye's proposal. Would you have said yes? Leave your answers in the comments below!