Actress and television presenter
Khanya Mkangisa
's latest social media post left everyone guessing if she has found love again. The star received a bouquet with notes of money inside. Some of her followers took to her comment section to tell her that she deserves all the great things in life and that love looks good on her.
Read More:
Former Yo.TV Presenter Gets Married
Over the last two weeks,
we've been seeing celebrities being gifted flowers with money inside.
Media content app Wonga Vida has already sent these to digital content creator Sarah Langa and radio host
Somizi Mhlongo.
Khanya has not revealed whether or not this is a gift from the digital company or an admirer.
In 2020, Khanya was
linked to South African rapper J Molley.
This came after the two went live on Instagram looking all cute and loved up. Some people on social media felt that J Molley was too young for her. He is 10 years her junior. The rapper has since come out
to say that they have never dated.
Chatting to
Thomas Mlambo
in 2017, Mkangisa revealed that she started out in the entertainment industry when she was just fifteen years old. "I started very young. I was fifteen when I started. I was still in high school. I entered the Sparletta quest for fame competition to become a
yo.tv presenter.
There were over 3000 kids and I made it," she told the host.
And contrary to popular belief, she has never had it easy. She had to work very hard to get to where she is today. The fact that she was on yo.tv, made it even harder for her to get acting roles.
"I had to work. After I had done yo.tv I knew I wanted to get into acting. That was so hard because every casting director was like no you are a yo.tv kid. No, we don't believe you. You can't play this role. And after I had booked a couple of my acting gigs, I was always the girl in the school uniform because I always looked young. It was hard work getting here," she continued.
Khanya also revealed that because she started out very young in the game, she has grown immune to some of the things that affect artists coming into the industry now. "I think because I started young. A lot of challenges people who face who started now aren't the same. When we started, social media wasn't that big. Now people will just throw anything at you. But I think it really helps that I started out that young. I'm quite immune to a lot of things," she said in part.
Check out her interview with Thomas Mlambo below.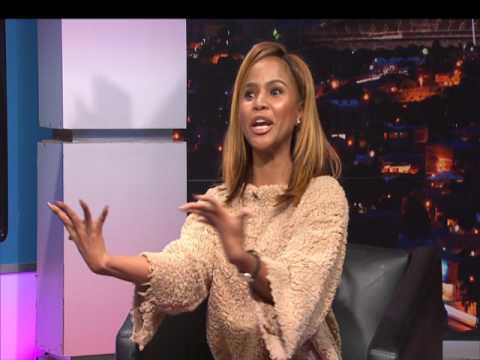 Main Picture Credit: Khanya Mkangisa Instagram Account @ilovekhanya
Read Next:
Are Simz And Tino Getting Married?