Popular South African celebrity
Somizi Mlhongo
aka Somgaga recently opened up about dating a woman five years ago and revealed where he is now in terms of his sexuality.
The reality television star told
Sol Phenduka
and
Dineo Ranaka
on
Kaya 959
that he's always been open about his sexuality from day one, even Palesa the mother of his child knows this.
He says he "was a child star by then and girls would throw themselves at me.
I'd tell them that I play for both teams. I've always been honest that's why there was no shock on her side."
Despite his honesty, Somizi notes that some girls thought it was just a "phase.:
Responding to Sol's questions about if he's been with any other woman since Palesa, Som G revealed that it was about" five years ago" that he was with a woman.
"It wasn't a relationship. Not everything you touch must be a relationship nowadays."


Discovering That He Is Pansexual
"At some point, I thought I was gay, at some point I thought I was bi and now I'm pansexual," shares Somizi.
"Being pansexual, I'm attracted to whomever I'm attracted to at the time. I'm not actually into a specific sexuality. It's the vibes and the chemistry that I'm feeling at the time. And it could be a guy, it could be a woman, it could be a trans."
Somizi notes that he does not want to be boxed.
"The older you get, the more you find yourself and you explore and it's okay.
He says if he is confusing people then "it's none of their business."
The most important thing for Somizi is that he is not confusing his partner.
Somizi Finds Sol Attractive
"I think Sol is very attractive, you've got beautiful teeth and lips are nice," he told the Podcast And Chill host.
"That thing you do on screen the other side (Podcast and Chill) I think the quality of the camera is not doing justice. I would date you."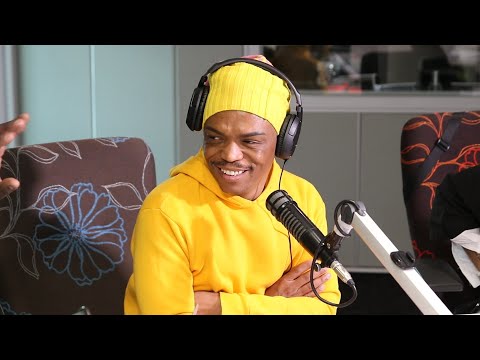 What Is Happening Between Lasizwe And Mohale?
After days of teasing a "relationship" online,
Lasizwe
finally shared a statement on Twitter saying that he and Mohale are friends and nothing more.
This comes after the social media influencers shared a kiss on Lasizwe's Instagram LIVE last week and were spotted walking the black carpet hand in hand looking cozy at the Comedy Central Roast of Khanyi Mbu, leaving many to fly with the rumour that the pair is indeed a couple.
Despite Lasizwe's statement that they are just friends, it is still hard to believe. In fact, we are not buying it.
During the interview, Dineo Ranaka asked Lasizwe about his love life and he said that "a lot is happening."
He was a bit hesitant to share a lot but dropped a lot of hints that suggested that he is dating Mohale.
He added that people have scrutinized this individual a lot in the past but he's actually a good guy at heart.



"The moment you actually listen to this guy and listen to this story and you hear how he is not just anyone but someone who just wants to be loved, cared about and has dreams and ambitions," he told Dineo Ranaka.



He also revealed that this particular person was married in the public eye and he is currently going through a big divorce.
What do you think?
Main Image Cred: