After Home Affairs spokesperson, Mayihlome Tshwete officially announced that he would be marrying his celebrity girlfriend, Selimathunzi presenter, Zizo Beda in December we could literally hear the ululations from both sides of the family as they jubilantly celebrate the union that is to occur between the Beda and Tshwete family.
Although Zizo has said little to nothing about her relationship with Mayihlome, we're more than convinced that the dreadlocked beauty is elated at the fact that, in a few months' time she will officially be addressed as Mrs Mayihlome.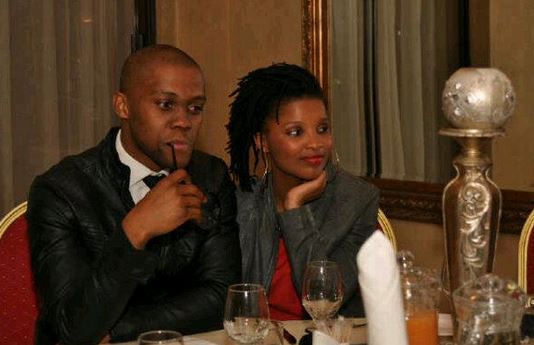 Since the official announcement of their nuptials, I decided to take a trip down memory lane to remember exactly how this wonderful couple arrived at their current destination.
Are they or aren't they?
Between 2012/2013 rumours began to surface that Zizo Beda was dating a gentleman by the name of Mayihlome. Off we went to our most trusted friend, Google to search this man who goes by the name of Mayihlome and we found a not at all bad-looking gentleman. We were even more impressed to find out that Zizo had caught the attention of a man who had a much-esteemed position as Malusi Gigaba's spokesperson at the time.
"Yeah we're dating"
Arguably the most private South African celebrity we know, Zizo Beda reached the end of 2013 and the beginning of 2014 and began to be show some bravery and comfort with the idea of being seen beside her boo-thang at events and in public. Now of course she was not embarrassed at being associated with Tshwete, it's just that for some bizarre reason Beda thought she would be able to keep her love-life life away from the public eye. That clearly didn't last long as we began to see the couple sharing more pictures of them together on social media platforms and still acting like besties at events.
He put a ring on it
In August 2014 eyebrows were raised when it was speculated that the couple was engaged after Tshwete posted this image of him and Zizo. What caught many people's attention on social media was the obvious ring on Mayihlome's finger, when Drum enquired about the engagement Zizo declined to comment:
" I've always appreciated the support Drum has given me and am a fan of the magazine but I don't comment on my personal life." – She told the publication.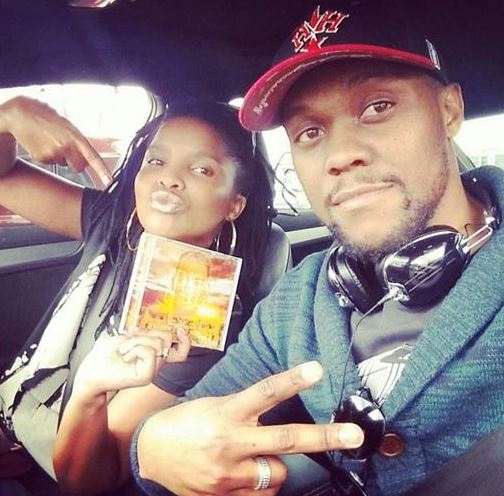 Sigh! She's such a hogger of good news that one, we still love her though. Her knight in shining armour, nevertheless has open up a bit about their relationship through the years. A follower once commented at how beautiful his fiancé is and Mayihlome candidly replied that she was his "bodyguard" we're guessing Zizo has been guarding his heart pretty well too?
Much to our relief Mayihlome has confirmed that they'll be marrying in December and we are all expecting a beautiful ceremony in the Eastern Cape. These two are such great models. For one, they tried so hard to keep their relationship top-secret which made our jobs even more difficult but it's ok we'll let that one slide.
Secondly, we've never heard or seen these two involved in a publicity stunt or scandal in order for their relationship to be the talk of the town. The only reason we're even writing about them is because they've decided to openly share the date of their wedding day.
ZAlebs wishes the couple the best for the near future as a married couple, may the forbidden word divorce never be uttered between the two of them and hoping to see little Mayihlome's walking about soon.
Side note: Doesn't Mayihlome not look like Gang of Instrumental's band member Mandla Ngcongwane?
Twins?