Last night we bid another farewell to Crystalene Nair. The singer was one of the Top 6 Contestants on SA Idols who gave their absolute best in the Idols SA Showstopper themed episode on Sunday.
However, a personal best was not enough for the Newlands West resident, who did not recieve enough votes to keep her in for the next round of the competition.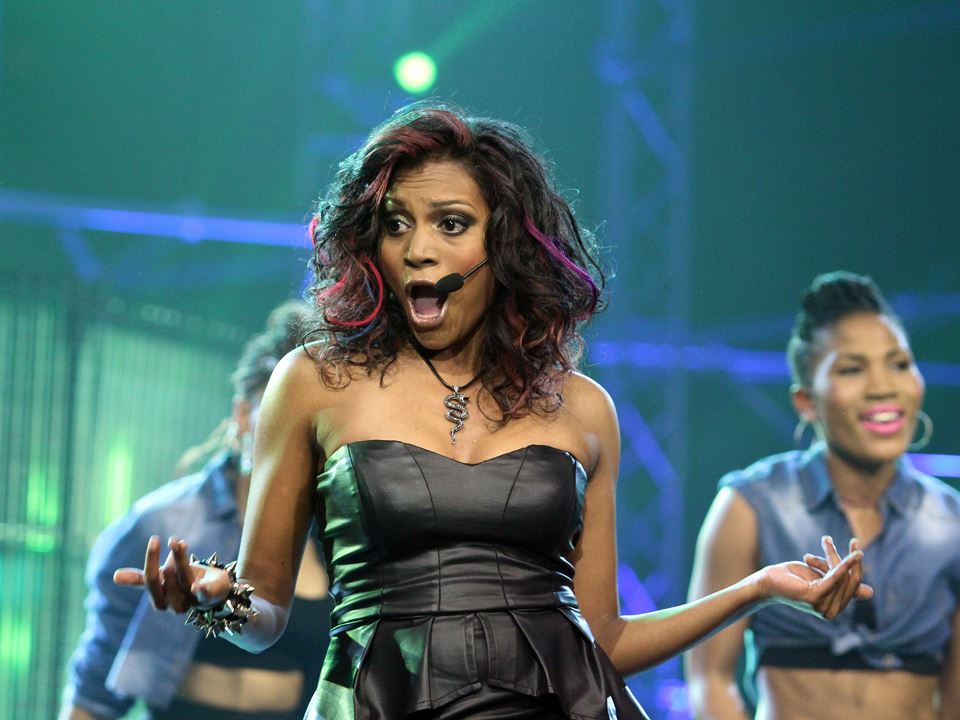 For the "Showstopper" edition of the show, Crystalene performed Rihanna's "Right Now" .  ZAlebs took the time to chat to the 24 year old Science teacher about her experience on the show.
If you were an audience member sitting at the auditorium and watching your own performance on Sunday Night, how would you have felt?
I'd tell Crystalene that she did the best that she could.  Obviously looking at my background and the type of performances that I grew up on, this one particular performance was a bit out of my elements.  I enjoyed the challenge because it took me out of my comfort zone but in all I'd scream out "Good Job!" at myself.
Unathi praised your sex appeal on stage but also mentioned that you have to feel yourself first in order for us (audience) to feel you too. Would you say that you were uncomfortable throughout some of your performances?
I would say that I was fairly comfortable because at the end of the day it is just a performance. It's important as a performer you put on show and get into character as soon as the limelight is on you.  Throughout the entire competition I've found myself to be more comfortable after each and every performance and even after I perform I can sense that my shy character disappears for a while when on stage.
What's the first thing you want to do when you get back home?
I really want to have a delicious plate of curry made by my mom when I get back home.  You know the type of curry that gets your eyes all watery and nose runny [Laughs] I also can't wait to see my pupils at school again, I've missed them dearly.  I'm looking forward to hearing their comments of how proud they are of me for coming this far in the competition.
Speaking of your pupils; are you expecting them to break into a song the minute you walk into class on your first working day after Idols?
[Laughs] They probably will because they've been doing it even before I entered Idols.  I just hope this doesn't mean there'll be no lesson for that day because of the excitement! I usually sing to them on special occasions, but I try not to do it too much because I still want to keep things as professional as possible.
The Showstopper episode is being billed as one of the best rounds of Idols in a long time. Of the other 5 contestants in the Top 6, who was the best on the night? 
I'll be honest and say that I can't pick a favorite everybody just brought their A-game on with the showstopper theme.  It really would be unfair for me to pin-point one act I enjoyed.  Sunday's theme just showed how much we all want the title and how much we respect the craft of being a musician.
Only 5 contestants are left and we all know this is the best five SA Idols has ever produced.  Who are you putting your money on to take the title? Leave us your thoughts in the comments below