Sensation and presenting partner, Samsung, are thrilled to announce that South Africa's first-ever Sensation 'Innerspace' show has officially sold out!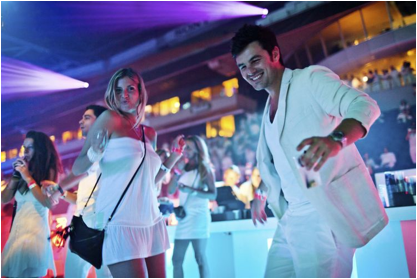 This coming Saturday (7 September) Sensation 'Innerspace' will make its debut at the Coca-Cola Dome in Johannesburg to a capacity audience all dressed in white.
Like all Sensation events around the world, South Africa has followed the trend by selling out before show day.  A sold-out Sensation proves that local audiences are ready for the 'World's Leading Dance Event' to make its debut on African soil for one night only.
The historic and monumental event will be accompanied by the interactive and dazzling show elements that have made Sensation well-known and recognised across the globe.  An unforgettable experience with a line-up of the world's top DJ's which includes Mr White, Nic Fanciulli, Ryan Marciano and Sunnery James, Daniel & Juan Sanchez and Thomas Gold is in store for everyone attending.
If you were fortunate enough to get your tickets for Sensation 'Innerspace', then get your white outfit ready and be prepared to be a part of Sensation history as 'Innerspace' lands in Johannesburg for the very first time.
ZAlebs absolutely can't wait for Saturday, who's coming with us?
Don't forget to follow us on Twitter and find us on Facebook