We've been having a lot of fun lately, neh? This year we've been giving our loyal readers a chance to win a bunch of really cool prizes. Are you one of them?
This year alone, we've already given away tickets to the
#RoastOfAKA
and
SA Fashion Week.
We've also hooked our readers up with their own pairs of
Sonia Mbele's signature collection with Pesso
and the limited edition
NaakMusiq x Soviet sneaker.
And it's only now going to be May.
Do you want to be in the running for our next giveaway? And the next one? And the one after that?
It's as simple as signing up for our WhatsApp News Blasts! Keep up with the comings and goings of your faves with our live updates direct to your phone. Anyone signed up to our WhatsApp News Blasts is automatically in the draw for any current and future giveaways!
Here's a helpful little video on all you need to do to sign up for the ZAlebs WhatsApp news directly: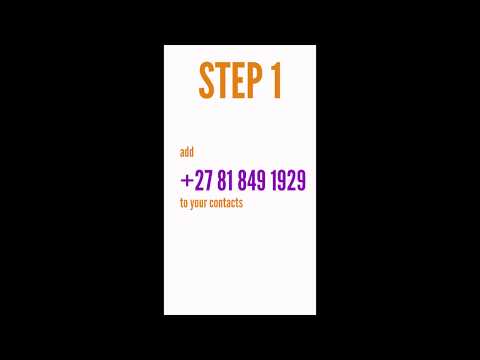 STEP ONE:
Add ZAlebs as a contact in your cell phone. You MUST do this in order to be added to our list. Our number is: +27 81 849 1929


STEP TWO:
Send us a WhatsApp message with your full name so that we can add you to our WhatsApp community.

....DONE?


You can now chat to us directly via WhatsApp and don't worry, we will also never share your details with anyone else.


If you ever want to stop receiving updates, simply send us a Whatsapp with the message "STOP".


Please be patient though, it may take a few days for you to be added to our system - especially when we experience a high volume of sign-ups.