The Star Trek series of films needs absolutely no introduction- it's a world wide brand. However, how does the newest Star Trek film, Into the Darkness, compare to the rest of the series? Let's find out. 
What's the story?
After the crew of the Enterprise find an unstoppable force of terror from within their own organization, Captain Kirk leads a manhunt to a war-zone world to capture a one man weapon of mass destruction, Khan.
Who's in it?
Chris Pine returns as Kirk and Zachary Quinto as Spock. We're also getting to know the rest of the crew a little better this time with Zoe Saldanha, Karl Urban, John Cho and Simon Pegg all returning. The part of Khan is played by Benedict Cumberbatch. And if his surname isn't scary enough, he's measured ice-cold portrayal of baddie Khan will stay with you after the movie has finished.
Who's the director?
J.J. Abrams, the man behind the TV hits Lost and Fringe, and director of the first Star trek movie with the new crew.
What will you remember?
Benedict Cumberbatch – why have we not seen more of this man?
What's the best scene?
There's many a complicated relationship in the movie with the one between Kirk and Spock being the central one. While Kirk is willing to bend the truth a little in order to justify his course of action, Spock is 100% honest about everything because he's a Vulcan, and Vulcans don't lie. This causes many an interesting dilemma for our two heroes.
What's the best line?
In an exchange between one of the characters and Spock, the following words are spoken:
Christopher Pike: That's a technicality.
Spock: I am Vulcan, sir. We embrace technicality.
Christopher Pike: Are you giving me attitude, Spock?
Spock: I am expressing multiple attitudes simultaneously. To which are you referring?
What other movies does it compare with?
Star Trek, some more Star Trek and then some movie called Star Trek. Seriously though, the new breath of life Abrams has given the Star Trek franchise, was much needed and the movie boldly goes where its predecessor went and then some.
With what piece of information can you impress your friends?
Benedict Cumberbatch's character was not revealed to the actor until a week after he was cast. A studio representative flew to London from Los Angeles with the script handcuffed to his wrist.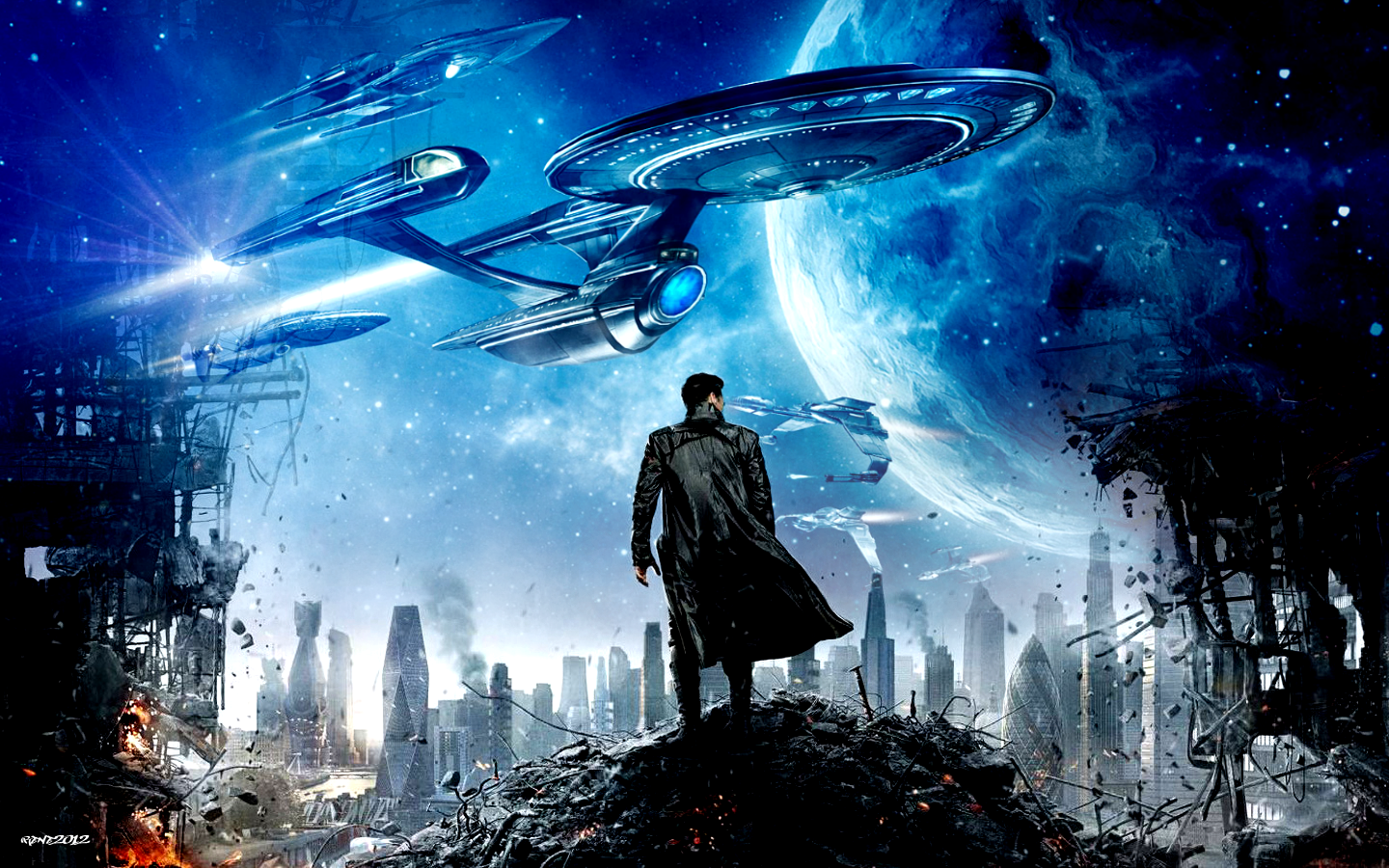 What did others have to say?
If this is Abrams' final frontier, he has left Star Trek in a good place, both in the fictional universe and as a franchise. In some sense, the title is misleading. Into Darkness is a blast, fun, funny, spectacular and exhilarating. The rule of great even-numbered Trek movies continues. www.empireonline.com
After a confident take-off, Abrams keeps the franchise flying with a faster, faster, FASTER sequel that makes for the most thrilling Star Trek since First Contact. www.totalfilm.com
But the one actor everyone will be paying the most attention to in "Star Trek Into Darkness" is Benedict Cumberbatch. Long before this sequel was released, it was believed that he would give us one of the most unforgettable villains of the summer 2013 movie season, and he never disappoints us in the slightest. www.examiner.com

RATING: 7