Yesterday the ZAlebs team made its way to the Sunday Circle, a black owned initiative hosted by a proud chairman, philanthropist and all round entertainer, Sbu Leope (DJ Sbu).
For those who are still not sure what the Sunday Circle entails, it is an inspiring leadership event that brings likeminded people together. All of these people share the goal and hunger to succeed not only in their careers, but in life in general.
Upon our arrival we were taken aback at the types of individuals who had attended this event because, well, we thought that this was only an event for successful businessmen and women who are making great strides in their businesses and communities. However, we came across aspiring entrepreneurs, students, doctors, civil servants, a couple of celebrities and your average Joes who all came to be motivated in the hopes of motivating others.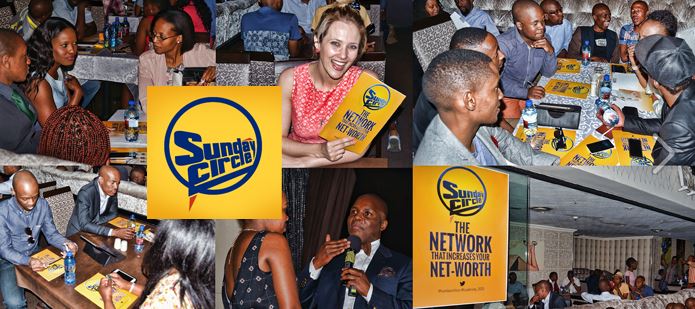 What we enjoyed mostly about Sunday Circle is the confidence the motivational speakers exuded when they stepped onto the stage. Every speaker made one feel as though they could reach the unreachable and achieve goals they never thought they could in their wildest dreams.
Two speakers who really caught our attention were Linda Ntuli (Team builder & coach) and Zibusiso Mkhwanazi (CEO of digital agency Avatar). The words uttered by these two gentlemen still resonate with us this morning; they spoke about the importance of association as well as learning how to focus on earning multiple incomes, rather than relying on one.
While reading this article, you might think this was one stiff, uptight event. In actual fact, it was quite entertaining as DJ Sbu welcomed the Sunday Circle band who entertained us with their soothing sounds. People enjoyed the ambience as they took the opportunity to network with one another. 
As team ZAlebs we've attended many events, but if there's one event we would suggest for you to attend it's definitely the Sunday Circle. 
The Sunday Circle is held every last Sunday of the month and every first Sunday of the following month 
Here are the next dates and venues of the seminar:
The dates and venues for the Sunday Circle events until the end of the year are as follows:
26 Oct – Pretoria State Theatre – seats 690 pax – tickets from R150
2 Nov - Cantare at Montecasino – tickets R150
30 Nov - Pretoria State Theatre – seats 690 pax – tickets from R150
7 Dec - Cantare at Montecasino – tickets R150
There will be a great line up at each event