Since Pam Andrews announced on Wednesday that she'd be releasing new music and, considering that her musical background stems from her coming from the Coca-Cola Popstars era, it dawned on us that the majority of groups that came out of that era had little to no success, and have been on the down low since. Well, Jamali is an exception, of course.
One particular group that caused a bit of a rift within South African pop culture was the all-male kwaito group, Ghetto Lingo, who won the second season of Coca-Cola Popstars, and, ironically enough, didn't reap much success in comparison to their counterparts Jamali, who managed to give us two full albums.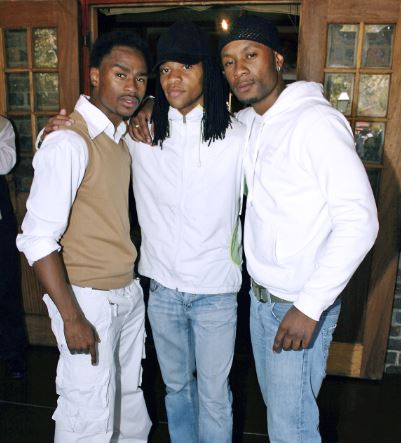 All of the group members, apart from Martin Phike, disappeared from the music industry without a trace. Sibusiso Tshangase, who was like the "Mandoza" of the group, had a little stint in the industry, but that also fizzled out. The last time we heard from him, he was working as a part-time model with a passion for boxing and acting.
We're also still wondering what happened to the yellow-bone member with the dreadlocks? Shame, to think how bonkers the ladies would go for these guys!
Is it fair to say they were a waste of talent or did the ugly side of the industry chew and spit them out like a disgusting batch of tobacco?
Anyway, let's take it back in time and pump it up with this jam: