Every week we get treated to world-class entertainment from the ladies of
Real Housewives Of Durban
. These ladies have allowed the cameras into their homes, so we can indulge in their drama as well as get inspired to live the lives they are living.
This week the multitalented jack of all trades
Sorisha Naidoo
, who boasts of a stellar catalogue of work and businesses including her umbrella company
SSBO,
talked to us about what it feels like being a cast member of the Durban based reality show. She addresses some of the misconceptions which include polygamy as well as how her people felt when she broke the news of being one of the ladies at #RHOD.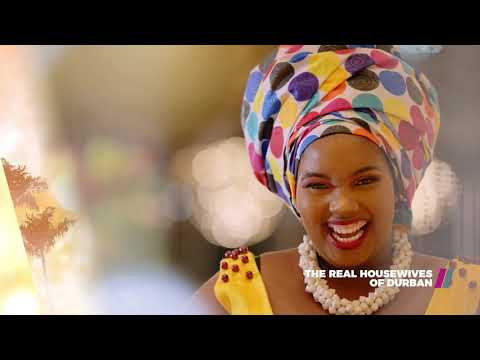 Why did you decide to become a RHOD?

I love the franchise and I love the cast members when I initially met them, the production team was a huge plus too, they had an amazing vision for the show.


How did the experience differ from your expectations?
Apart from the drama that I have acclimatised myself to, everything else was exactly as promised, professional to the core.
What was a highlight for you?
There have been so many unique experiences with the ladies, if I had to highlight one it would be the finale trip we all took, it was great to have us altogether.


What did your friends and family think?
Some of my friends and family think it was not the show for me and others were super excited.


Have you always been recognized and has it gotten better or worse since RHOD?
I have always been recognised due to the acting on past soapies however because the RHOD has gotten so much traction it has made me more recognisable even with a mask on.


What's the most ridiculous rumour you ever heard about yourself?
It would definitely be
LaConco's
rumour which was if I was ever in a polygamous relationship…lol.
Why did you decide to join the cast?
I joined the cast because they are strong and exciting young women.
Did it take you a while to get used to the cameras while filming?
It was like riding a bicycle, you never forget.


How did your family find the experience?
They love the show and they love the different scenarios that are created spontaneously around us.
There's a stereotype about Real Housewives, did you find that to be true while filming?
I love the way this particular show steered away from the stereotypical ways of previous shows and made it palatable.


What can viewers expect from you?
I speak my mind when I have to, I have been me from beginning to end and people who truly know me will vouch for that.
Do you have a favourite moment from filming you can share with us?
It would be the title sequence when we all had the most fun together, we shared stories and we were a team, before the drama started to unfold.


Will we see you back again?
I would say yes but it's not up to me.
Get to witness Sorisha's warm character every Friday on
Showmax
!
Main Image Credit: Supplied