For a while now fans have been speculating that
Thuli Phongolo
and former president Jacob Zuma's son
Duduzane Zuma
are dating. Apparently she was spotted vacationing in Dubai with a figure that looks like Dududzane who is now living in Dubai. As usual social media detectives put two and two together and concluded that the two are dating despite him being married.
Here is his wife Shanice Stork who he married in 2015.
Read next:
Mzansi's Queen Of Kwaito Mshoza Has Died

Well he had an interview with Podcaster Mac G recently and he put the rumours to rest. When asked the question he initially said he didn't need to answer it as it is his business. Then he asked Mac G if Thuli had ever commented on the matter. When Mac G pressed him for it, he made it clearly that he has never met Thuli let alone date her.
"Thuli is a beautiful young woman, doing her thing, and l wish her all the best. I don't know her and l have never met her."
On the matter of following in his father's footsteps where polygamy is concerned he says: "Yes l am a traditionalist. I don't know what the future holds but we will see"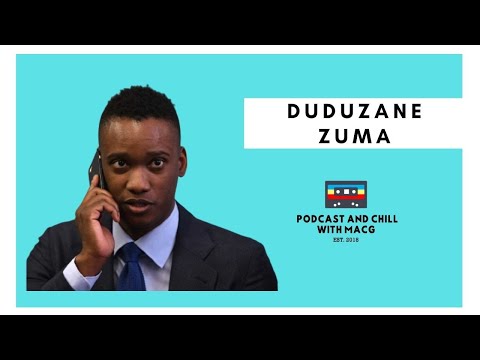 Whether he is telling the truth or not, one thing is for sure Thuli is one of Mzansi's most eligible bachelorettes and can have any man she wants. Clearly she got the man of her dreams but is not about to show us anytime soon.
She has taken to social media to bemoan the fact that she can't reveal her mom because social media investigators will go into overdrive and find his identity.
She even made mention of how with just a picture with a tattoo could provide tweeps with ample information about her man. After all
Mihlali's man was found after fans saw a tattooed hand
on her Instagram stories. Kefilwe's controversial man Edwin Sodi was also identified even with
Kefilwe cropping out his face in her pictures.
While some are speculating on her latest boyfriend others are still stuck on the fact that she was allegedly in her feelings about the Dj Zinhle taking her Murdah Bongz from her. However that could be a reach considering the two allegedly broke up in 2018.
One thing is for sure, Thuli is not dating just anyone, remember when she said she needs better men in her life who match the standards of Kanye West and Travis Scott? After all there is nothing wrong with having high standards, right?!
When she is not speaking her mind,
Thuli Phongolo
has us re-evaluating our diets and signing gym memberships after posting stunning images of herself in bikinis.