Interviews with rappers can be notoriously dicey. For every fun-loving, excited and insightful rapper out there, we have the less-eloquent, moody and "couldn't be bothered" types of acts. Oh, and you also get those that just don't pick up the phone when ZAlebs is calling.
Thankfully for me, when I called L-Tech, who makes up one half of
rap duo TLT
, the rapper was not only excited for the call but ready to spill his thoughts and feelings alongside his rap partner, Troublle. The two of them set the tone for the interview in much the same manner as they are about to set the tone for the upcoming festive season where they plan on dropping their new album.
We kicked off the interview with a brief introductory period before I recalled that I once saw them live in Katlehong although they probably didn't see me.
"Next time holla bro, we'll make sure we say hi!" replied L-Tech, inviting me to be cool for 10 minutes the next time I see them at a gig.
We dived straight into the interview where we began by talking about their hit single,
Maizuzu
which features
the effervescent Thabsie
. The single is dominating radio charts and the video is already on 55,000 + views and has been solidly trending on YouTube.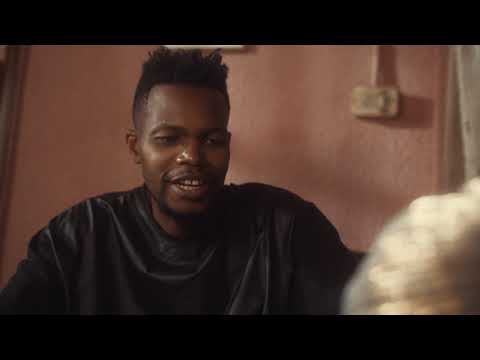 "Maizuzu is doing incredibly well. We wanted this to really make a noise and it has been doing well. Radio Monitor showed it was the most listened to hip hop song on South African radio at some point so we are really proud. It's been charting on the RAMPS for a month in the top 10. The video is number 18 on the trending charts on YouTube so it's doing well. Our previous video for Mbube hit 1 million views recently so we want to see Maizuzu top that, maybe even reach 3 million".
I quickly pointed out that having stalked the gents on Facebook, I noticed how nobody had a bad thing to say about them or their work in hip hop. Having risen from being two promising Katlehong-based rappers, to signing to
Kwesta
and Kid X's label
Raplyf
, the duo has forged an identity of their own and it has been a refreshingly drama-free journey. L-Tech elaborated on how they've achieved this:
"Ever since we've been dropping videos we've never really had a negative comment on YouTUbe, on Twitter. People love the stuff we're doing at RapLyf and it's a dope thing to see and it inspires us to give them the sound and everything that comes with it. It's totally different from everything that's out there."
At this point I reflected on something I'd read; how TLT stands for TimeLess Talent. In order to be Timeless, one needs to have a long term vision which involves listening to and catering to their fans while dropping consistently moving music.
Troublle chimed in: "We are here for the music. For the people. We stay away from the negative stuff".
It's album season right now. Everybody from
Samthing Soweto
to
Ami Faku
has something up their sleeve and TLT is right in the mix with their own upcoming record. The lads let me in on their plans when they said:
"Our debut album is done! The final touches are being made as we speak, we want to just clinch and finalise the features we want but the project is definitely coming now. And before the project, we are just going to drop one more single. The name of the album, by the way, is
Amazing
."
I asked when we could expect the record and what stories would be told on
Amazing
:
"Expect it in November ZAlebs readers. It's the first album and we're going to give people a big introduction into our lives. We touch on everything from how we grew up, to being in the game, to how we've been in the game. But don't worry guys, we're gonna boast a lot on this record!"
I had enough information, but I couldn't let the guys go without asking for a special secret. Anything they could tell us about their debut album that nobody else in the world knew. L-Tech replied:
"It's gonna be a double-disc!" Before Troublle added "Well It MIGHT be a double-disc"
L-Tech set the record straight by saying: "He's just afraid to tell you straight, it's definitely going to be a double-disc!"
Well, there you have it. Two rappers for the price of one act; two discs for the price of one album. This summer promises to be double the fun of one season and we firmly expect TLT to be in the mix.
Read Next:
Solo and Kwesta have teamed up to make PROMISES
Image Credit: www.instagram.com/TLTAmazing