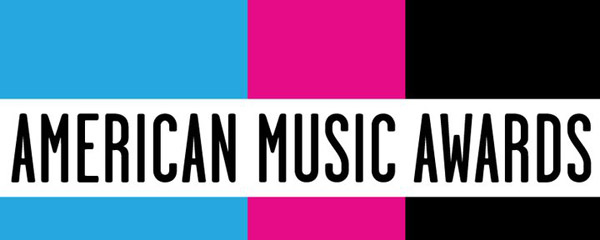 Last night, New York City played host to the 40th American Music Awards, and it was a lot more enjoyable and less controversial than recent awards ceremonies. Last week we made reference to the time of year that is billed as "Awards Season" and we mentioned that there are awards ceremonies all year. Instead, they should split the calendar year into 4 (Spring, Summer, Autumn Winter) for awards. Anyways, we've digressed. The AMAs were a hit and instead of giving you a regular recap like any boring old entertainment news site; we will be giving you our top 5 lessons that we learned from the AMAs. 
5. Taylor Swift is a dark horse in the 'Pop Queen' race.
When we talk about the Pop Queen battle, the first names that come to mind are those of Miley Cyrus, Lady Gaga, Katy Perry, Rihanna and even Adele. All talented ladies who, in their own respective ways, can stake a claim to the title. But what about Taylor Swift? Swift has been an ever-present on the charts since her breakout in 2007/8 and her success was epitomized last night when she scooped an impressive four awards at the AMAs including Artist of the Year. Jokes about her inability to keep a relationship aside, 7 Grammy awards and 11 American Music Awards is nothing to be scoffed at. She's as much of a contender for the title of Pop Queen as anybody else; ignore her at your own peril!
4. You 'Cant' Hold' Macklemore
Macklemore and Ryan Lewis are geniuses. Release the fun, catchy Thrift Shop and follow that up with the release of a debut album, The Heist and have people expecting more funny, catchy, comical tunes. Instead, they filled up The Heist with meaningful messages, conscious lyrics and its worked out excellently. After winning awards for best Hip Hop album + Artist, the duo took time to share a political message. See their acceptance speech below. (Bonus: The 'Can't Hold' in the headline is reference to their hit single, Can't Hold Us)
3. Pitbull is not an amazing host; but he's not a horrible one either. 
When it was announced that Pitbull would be hosting the AMA's people predicted that this was the end- the apocalypse had finally arrived. There was no way that Pitbull would be able to intelligently host an awards ceremony on live television. But he did. And he was alright, too. Minus some cringe-worthy twerking and some annoying twerk-related references, the Puerto Rican superstar wasn't the worst host in the history of awards-hosts. We've seen some people ask if he's available for the Grammy Awards- one step at a time please. 
2.Rihanna is an Icon? Okay then. 
Rihanna has achieved a lot of great things in her 9-10 odd years in the industry. Number one hits, Grammy Awards, succesful tours and the love and adoration of many, many fans. She's on the path to great things and like her or hate her, she's one of the biggest names in music. But is she an Icon? Was she deserving of the AMAs very first Icon Award? What about Justin Timberlake, who succeded with 'N Sync, launched a succesful solo career and came back with aplomb this year? What about Kanye West, the most recognized artist of our generation at the Grammy Awards (21 Grammy wins!)? There are many other deserving 'Icons' whose work has not only defined the music industry in its own way, but has stood the test of time. Rihanna is about as much of an Icon as Chris Brown or One Direction. She's on her way there; but she's not there yet. Treating her like one only serves to insult the true pioneers of music in our generation.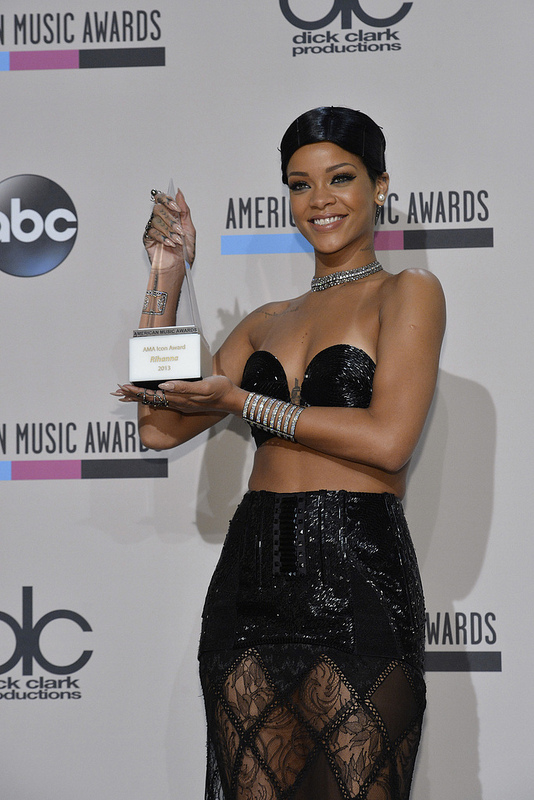 1. Pop is cool again. 
Taylor Swift, Justin Timberlake, One Direction, Maroon 5 and Rihanna- all pop artists- scooped up 13 of the 23 Awards available at the AMAs. Pop music is resurgent, it's fresh again and its in a good place. Music goes through phases and cycles. We saw rap and hip hop dominate awards cermonies in the early to mid 00s. We saw rock music eventually take its place with Greenday leading the charge, shortly before a country revolution swept through the music world. Pop music, however, is back in the limelight and when thinking of potential winners/nominees at awards in the near future, it's nearly impossible to think of anyone other than a pop artist winning. Pop is cool again, and we couldn't be happier about that. 
Just in case you missed it, here's a list of all the winners at the American Music Awards: 
ARTIST OF THE YEAR
Taylor Swift
ICON AWARD
Rihanna
NEW ARTIST OF THE YEAR PRESENTED BY KOHL'S
Ariana Grande 
SINGLE OF THE YEAR
Florida Georgia Line Featuring Nelly, "Cruise"
FAVORITE MALE ARTIST – POP/ROCK
Justin Timberlake   
FAVORITE FEMALE ARTIST – POP/ROCK
Taylor Swift
FAVORITE BAND, DUO OR GROUP – POP/ROCK
One Direction
FAVORITE ALBUM – POP/ROCK 
One Direction, "Take Me Home"
FAVORITE MALE ARTIST – COUNTRY
Luke Bryan
FAVORITE FEMALE ARTIST – COUNTRY
Taylor Swift
FAVORITE BAND, DUO or GROUP - COUNTRY
Lady Antebellum
FAVORITE ALBUM - COUNTRY
Taylor Swift, "Red"
FAVORITE ARTIST – RAP/HIP-HOP
Macklemore & Ryan Lewis
FAVORITE ALBUM – RAP/HIP-HOP
Macklemore & Ryan Lewis, "The Heist"
FAVORITE MALE ARTIST – SOUL/R&B
Justin Timberlake
FAVORITE FEMALE ARTIST – SOUL/R&B
Rihanna
FAVORITE ALBUM – SOUL/R&B
Justin Timberlake, "The 20/20 Experience"
FAVORITE ARTIST - ALTERNATIVE ROCK
Imagine Dragons
FAVORITE ARTIST - LATIN
Marc Anthony 
FAVORITE ARTIST - ELECTRONIC DANCE MUSIC (EDM)
Avicii 
FAVORITE ARTIST - ADULT CONTEMPORARY
Maroon 5
FAVORITE ARTIST - CONTEMPORARY INSPIRATIONAL
Matthew West 
TOP SOUNDTRACK
"Pitch Perfect"
(Photo Credit: ABC Productions/Disney)