Just weeks after
AKA had been welcomed into the Tembe family
after paying
lobola
for Nellie, tragedy has struck.
Read more:
AKA Breaks Hearts
News has been circling that she might have died this morning due to a fall from the 10th floor of the Pepper Club hotel in Cape Town.
Celebrity reporter Phil Mphela said the following:
AKA's industry peers are also in disbelief.
Her family will be releasing a statement shortly.
Just recently, Super Mega officially had left the dating market after he decided to take Nelli as his wife. With his family all suited up in Navy, t
hey made their way to the Tembe household
in Durban and paid his cows.
He spent his first Easter with the Tembe family and seemed to have had a jol. His fiancé shared an early gym session he had with her father who beat him in push ups. Mind you, Mr. Tembe is 60 years old and Nelli used his age to mock her lover.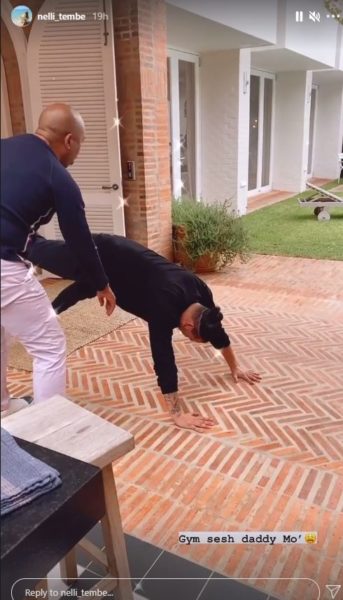 The couple also had their own bonding session and took on a little bit of adventure when they went quad biking.
AKA
captioned the clip he shared on Twitter with "happy life", making sure that his enemies got the message - that he is happy and content with the life he is about to start with his wife-to-be.
The two got engaged in February and announcing their engagement, AKA posted a picture of
Nelli'
s left hand on social media showing a stunning diamond ring, Nelli also posted the same picture on Instagram.
She captioned her post:
"21/02/21- on this day I said YES to the love of my life & best friend. Words cannot describe how grateful I am to be your life partner, even through the highs and lows you have always stood by me and I thank you Kiernan Jarryd Forbes for loving me wholeheartedly and never giving upon us. Cheers to the beginning of forever. 4L boo."


His bae even gets a long with daughter
Kairo Forbes
and the two were pictured playing water guns.
His fans are super excited for Super Mega as it seems as though he has found the one. His love story with Nelli makes people scream that "love is real" and it is indeed.
"I bet my last cent, every Megacy member is happy to see the King happy. And that's all that matters. Love is Real!"


Another wrote
, "...I'm in love with the fact that you're living happy life."


Read next:
"Maphorisa Is A Thief"
Picture credit: Instagram