We welcomed Leigh-Anne Williams to the ZAlebs hot seat this week as we spoke about her continued success as an Expresso presenter, as well as her radio gigs. We also touched on the topic of Father's day and future projects, let's see how it went down! 
Some people start their day off with a jog or a heavy breakfast; you kick yours off being on SABC3's Expresso, how is the whole experience? 
The whole experience has been completely life changing and so amazing and challenging at the same time. It's something that I think a lot of people enjoy, it's a part of so many people's lives and so it really is amazing  to be part of that many people's lives. 
What time do you have to wake up each morning? 
I wake up at about 3:30am and then I lie there for about 30 minutes getting myself out of bed doing this whole mental "Come on Leigh Anne, you can do it!" but I'm usually in studio by 4:30am. 
Does your body clock wake you up at 3:30 on weekends? 
No! No, no! Listen here, if it wasn't for my alarm, I'd wake up at 9am each morning! I am absolutely not a morning person but I think as soon as you get on set and you feel everyone's vibe you realise that an awesome show is about to start and naturally you get into it. But on a weekend? Psh, I sleep until 12!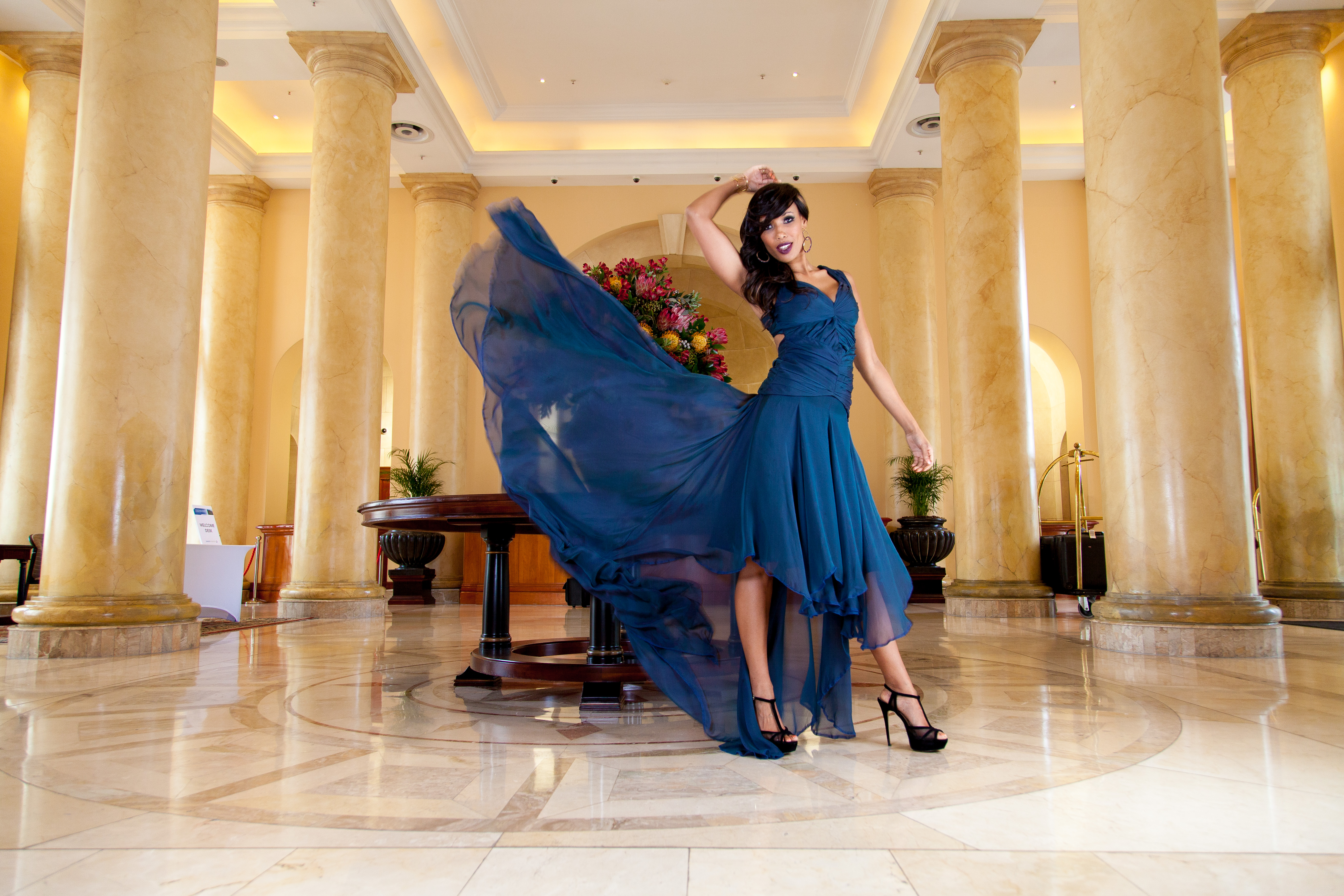 You're also a radio DJ and an all round busy lady (We saw your interview in The Citizen) how do you usually preserve your energy after going up and down all week?
You know what, when I get home I choose to be really quiet and to try and relax. Whenever I get an opportunity to relax I make sure to take it because it doesn't happen often. You need to make time for yourself, go for the odd massage and go for a random walk on the beach (Which we're fortunate enough to have in Cape Town). It helps you rejuvenate and make the most of those times that do demand a little more energy. 
What do you think of where South African radio is right now with all the changes we've seen?
I think it's exciting! I think for a long time there have been people who were on radio for years and years and we became accustomed to them. Naturally, you'd think "What's radio going to be like without them?" But I think change is good, change is important. It gives other people out there who are also looking to get into radio some hope. It's exciting and it challenges all of us to bring our A-Game all the time. We must never think that things are going to be forever, because they are not!
Which presenters would you say are ones to watch out for in the SA entertainment industry
Ones to look out for? In radio I'm really enjoying Nick Hammond who is on 5FM from 8-10 in the mornings. He comes from Good Hope FM and after a year on Good Hope he was scooped up by 5FM. He's a young man who really gets radio and I think he's going to do well and people should watch out for him. 
When it comes to television, there are so many amazing girls to watch out for. I really respect Minnie Dlamini a lot. I think she's a hard worker, she's really relatable and she's just someone I see going further in her career. She's done a lot but I think there's a lot coming. 
You've never made a secret of the fact that you grew up with a single mother; what're your take on people honouring their mothers on Fathers day as we saw this Father's day?
Wow, I do the same thing as well. Moms are so uncelebrated sometimes. When I look at my own mom and the things she had to sacrifice in life to get my brother and I where we are, and the fact that she doesn't even see it as a sacrifice, it's just come so naturally to her. I try to celebrate my mom every day, each day is mothers/father's day for us.  
We are so grateful to have had the chance to speak to the super awesome, Leigh-Anne Williams. We look forward to catching her on SABC 3's Expresso for many years to come- and maybe a coffee date next time we're in Cape Town (Yes? No? Okay!)