This week as the editor of ZAlebs, I had the pleasure of spending time with the newly crowned Miss Earth SA, Ashanti Mbanga. We had a chance to speak about her experience throughout the entire Miss Earth SA Journey, as well as the crazy joyride that has been the last 72 hours following her crowning as 2013's Miss Earth SA. 
We began conversation with pleasantries as I asked how she was doing, to which she replied, "I'm okay, I'm doing very well!" With a humility that warmed my body, let alone hers. Throughout the entire conversation, I don't think I could detect a hint of arrogance or showboating of any kind, Instead I was greeted with humility and genuine joy. A refreshing change, I must admit, as a lot of pageantry competitors (Particularly those that win!) bring an air of superiority with them. I ask her about the moment she hear her name announced [to be crowned as the new Miss Earth South Africa] on Saturday night. 
"Oh My Gosh! We were at the back, and looking at each other thinking 'Anybody can take this' I was holding one of the finalists hands, while the winner was being described and bigged up. Suddenly I heard 'Eastern Cape Born' and I knew that I was the only one who was born from there, and before I knew it, my name was called out. I was stunned and all I could do was cry!" 
There was genuine shock in her voice as she told the story; not in the sense that she didn't believe she was good enough, but rather that she was happy enough with being a part of the whole experience. Ashanti speaks in a pleasant, repressed tone throughout our conversation and she's always quick to bring her team into the conversation, rather than focusing on individual plaudits."These girls have been my family, and all the organizers who equipped me to get her, my family, my sponsors, my partners, I felt like I was with family and I didn't see them any differently. I felt like I was celebrating with my family" 
Make no mistake, though, despite her modest responses and her friendly nature (Both of which I LOVE about her, it's hard not to!) Ashanti is a confident young lady with astute determination to achieve her goals. Miss Earth South Africa is more than just a beauty competition, but rather a leadership program aimed at empowering its participants to make an impact on their respective communities. I proceed to quiz Ms Mbanga about this and ask her which area she'd like to give the most focus to. 
"Education, without a doubt." With the Eastern Cape in her heart where a lot of children are underprivileged, it's no surprise why. She also intrigues me when she mentions her interest in improving our transportation system. 
"I spent a year in Europe where the transport, as many people know, is very efficient and reliable. I really want to get our transport to that level where we can help out as many people as possible and be just as efficient as the European Countries. I'm currently studying Transportation Engineering so I think that I will be able to use my knowledge, as well as the Miss Earth SA platform to make a difference on that platform."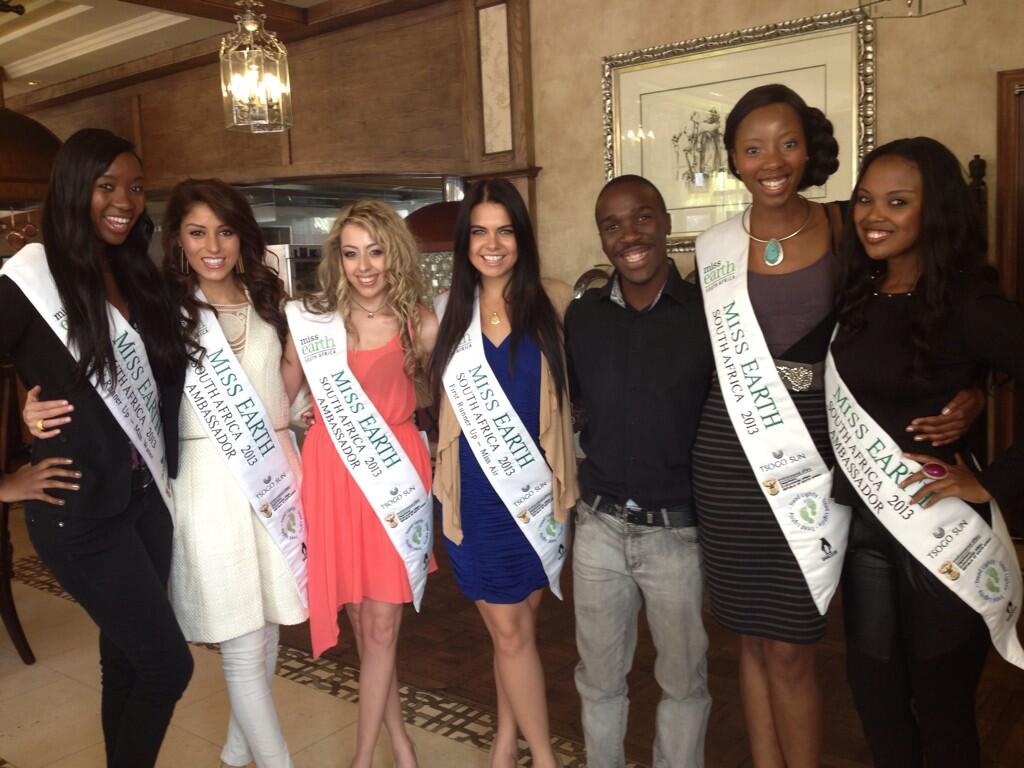 In the end I can't help but feel that the title of Miss Earth SA couldn't have been bestowed upon a more fitting custodian. Ashanti is humble and ambitious in equal measure, taking in everything she learns with gratitude while using it as a platform to achieve good not only for herself, but for her community. 
We at ZAlebs look forward to seeing her make a difference in her time as Miss Earth South Africa and we hope to cross roads many times in her tenure. 
Don't forget to follow us on Twitter and Follow us on Facebook.