It's been eight months since we all woke up to the shocking news of Simba Mhere's untimely death. Even though the public has moved on, the likes of Basetsana Kumalo are still working hard at keeping his memory alive.
Recently, Mrs Kumalo, alongside Simba's family, donated all proceeds from Simba's memorial to Pop Scotch Daycare in Diepsloot.
Basetsana posted a picture of herself and Simba's family at the day care centre.
"In Diepsloot doing a handover with JAM South Africa of an Early Childhood Development centre in honour of my late boy Simba Mhere. Pictured are his parents Ntate Joseph Mhere and Mme Angie and his sister Valerie @missmehre. At JAM we provide 70 000 children with a meal every single day…." she added to the post on Instagram.
We are glad to see that Simba's legacy and memory is kept alive through what he loved doing most and that was helping those less fortunate than him.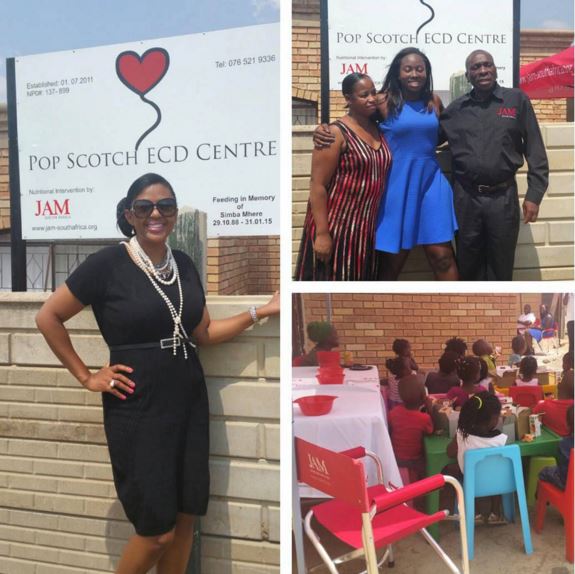 Mhere passed away in the early hours of 31 January 2015. Simba, together with his close friend Kady-Shay O'Bryan, died on impact when another vehicle collided into his, leaving Simba's father, Joseph Mhere, as the only survivor.
Image Credit: Instagram @BasetsanaKumalo