Following yesterday's article on Rockville, today we bring you our exclusive interview with one of the biggest stars from the show, Boithumelo Thulo. Boity has captured the hearts of many as a presenter, and now she's got us even more enamored as an actress on our screens. We chat to the 
Hi Boity, Welcome to Zalebs! Right now everybody is talking about your role in Rockville; how is it going for you? 
It's going incredibly well, it really is everything I hoped it would be and more. . We finished shooting the series a while ago but watching my progress now after the show is aired has been an experience for me. The response has been fantastic and I think that has helped me feel a lot more comfortable., I feel a lot more comfortable now. 
How did you find acting with Veterans such as Bonnie Henna, you once mentioned it can be a bit intimidating? 
It was intimidating at first., but the best part is that these people are such kind, loving people who are always willing to help out. it was easy to work with Bonnie and it was easy to settle down with her. She made me want to be better. The pressure to perform well will always be there and it's something I was expecting. 
How difficult is it to make that jump from being in front of the camera as a presenter, to being in front of it as an actor? 
It wasn't difficult, especially because it was my main goal to be an actress. So in that sense, it was easy because I knew that this is something I've always wanted. Once you get used to the camera, everything else becomes easy, whether it's acting, presenting or hosting.  
Is acting somewhere you see yourself for a long time? What kinds of roles do you see yourself going for?
Absolutely. I'm willing to do anything and everything! An actor is like water, we take any shape or form, of anything. Whatever it is, as long as it is something I love, I don't mind. In terms of the kinds of people I'd like to work with; well, locally, I'm currently working with my dream team, the Fergusons, who are incredible. In terms of international actors, I'd love to act wit the likes of Natalie Portman, Meryl Streep, Dakota Fanning and Leo Di Caprio.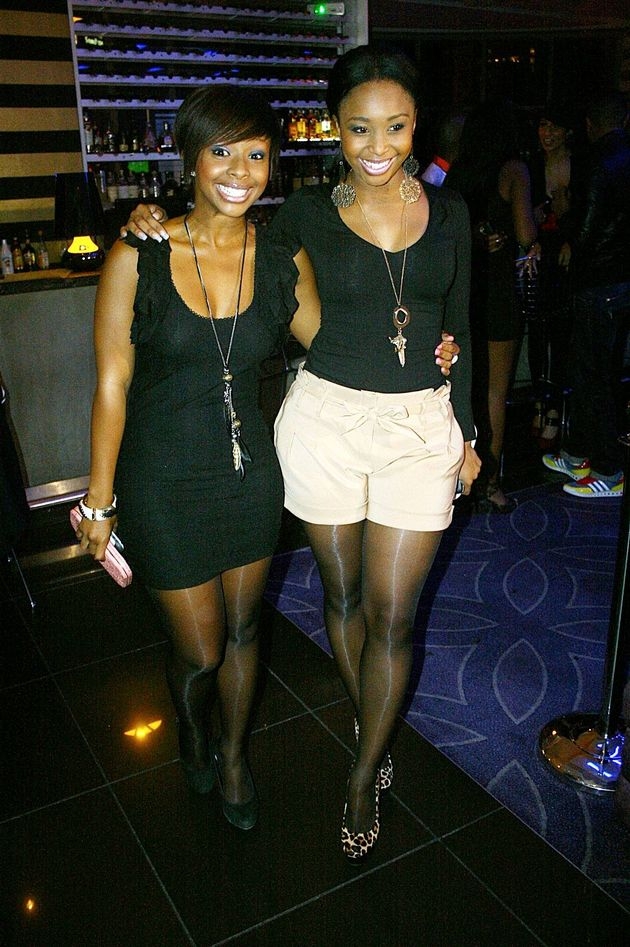 You play Minnie Dlamini's twin sister in Rockville; does it help to act with someone you get along with in real life? 
It was cool, it was great. I think any bond you have with someone will often make it even better to work with them, and I felt that with minnie. The more you know a person, the better the chemistry you develop on screen. 
We're currently celebrating Women's Month. What kind of message do you think local female celebs should be sending to women around the country? 
I think we should spreading the ideas that try to help women understand that we are the most important people on this earth. Once we accept that, we will treat other women, as well as ourselves, with more respect. I believe that when you empower one woman, you empower 5 other people. Women are caretakers the care takers in the homes. Sure a lot of men are bread winners, but women keep families function by taking care of EVERYBODY in the family. When we start to teach women how to empower themselves and how to treat themselves as goddesses, We will start to see a massive difference. 
Are you encouraged with the kinds of opportunities that women have in your industry these days? 
To be honest, I'm just extremely grateful that I'm getting the opportunity I'm getting. A lot of women in my industry are leading the way and are getting a lot of opportunities in the entertainment world, and that's fantastic. I'm just grateful to be blessed and to call myself one of these powerful women. 
We also asked Boity a few questions given by some of her fans on Twitter:
Which of your talents would you like to be remembered for the most? 
Acting Definitely 
If you were an animal, what would it be? 
Probably a dog. Dogs are amazing, they are loyal, cherished and loved, and I want to learn how to be that way. i want to learn how to be loyal and amazing, it's a cherished and loved 
When you were younger, what did you want to be when you grew up?
I knew that I wanted to be on TV no matter what. I also had it in my head that I could some how manage being an interior designer, a fashion designer and an artist all at the same time.
You've nailed Television Boity, it's not too late to add design and art to your CV! 
Don't forget to follow us on Twitter and to find us on Facebook!