Cyprian Ndlovu is mostly known for being a TV presenter. But he's also slowly making his mark on radio.
Compared to other DJs, the YFM host feels that he is the one with less experience. "When I hear people with their previous radio experience and their like 'yeah I worked on campus radio, I did community radio' and I'm finding myself to be the one that comes from an entertainment background but not a radio background. So I feel like it's more raw from my side, not that it's a bad thing..." 
One thing that's going well for him right now is also his career on TV. Cyprian has great chemistry with his Club 808 co-host Boity.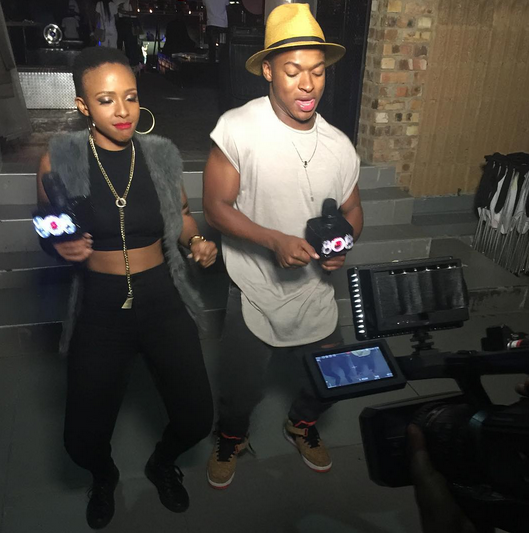 Speaking about their relationship, he said: "The relationship with Boity is honestly like brother and sister. As you see it on TV, it's how it plays out off screen. Boity is her own person, I am my own person. I'm very honest, she's very honest so there's never a time where the one doesn't need to express how they feel. So it's nice to work with someone like that you know exactly what you're gonna get, and they know exactly what they're gonna get from my side."  
He also added that Boity is an amazing person. "She has a funny-crazy side that I feel like a lot of people don't get to experience. Working with her has been pretty epic..." 
Watch the full interview below and look out for part two soon.