Alfonso Moss is a big shot in many respects. His son, Bow Wow, is one of the most succesful child star rappers to ever come out of America. Although their relationship has been a bit of rocky one, Bow Wow's dad, who also goes by the name of "Ratchet Ray,"  is incredibly proud of his son's achievements and is never shy to share this.
In the first ever international interview on ZAlebs, Alfonso opens up about not riding on his son's name, his alter-ego "Ratchet Ray" and what it means to become a grandfather. ZAlebs writer, Zee, had the honor of conducting this interview over the phone.
It's 12;00pm in South Africa and 6:00am in the City of Atlanta where Alfonso currently resides and with great enthusiasm and a deep Southern accent Mr Alfonso picks up the phone.  Now Let me first admit that I was quite surprised that Alfonso agreed to this interview as he has been turning down interviews since the day he wrote the 'open letter' to Bow Wow. So we'd like to thank him for taking the time to speak to us.
We go through formalities first before getting  into the questions; but obviously not before I ask him if he's ever been to South Africa:
Alfonso: "No I haven't but I would love to visit."
Getting into the conversation I first ask Alfonso about his acting debut in a music video as his alter-ego who resembles a taller version of the American comedian Katt Williams.  I was interested in finding out how such a character came to life.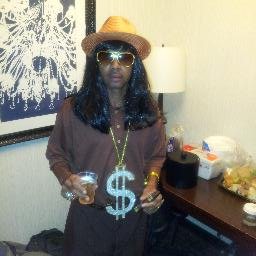 He responds,  "Well 'Ratchet Ray' has always been apart of me all my life, I've always entertained my family and friends with my 'Ratchet Ray' stints so I had the opportunity to bring forth Ratchet Ray to the public through my cousin's music video because they needed someone funny, so they suggested me and you know all It took was some drinks, a couple o' glasses and some few dollars and I was there!"
When watching the video ZAlebs could see that this man is quite the life of the party in a way, and how naturally he acted out 'Ratchet Ray' in the video was a testament to that.
He responded by saying, "Of course 'Ratchet Ray' comes naturally to me because my family have always thought I was a good entertainer, at family functions or with friends I'm the life of the party so honestly the party doesn't start until I walk in, it's been like that all my life!" [Laughs]
With such a character we wondererd if Alfonso would pull a Nollywood and start creating 'Ratchet Ray' DVD's for the public, he interjected and said
"..Well 'Ratchet Ray' is available for hire right now, South Africa ya'll need me?  I'm ready for a plane ticket right now!" he excitedly said
His self-assurance and confidence is very reminiscent of his son who is known for his own gratified self-confidence which is mostly mistaken for an ego. Having said that, which rapper on this planet doesn't have some kind of ego these days?
We continued to speak about 'Ratchet Ray' who sports a long weave which lead to me asking about Shad's (Bow Wow's) good hair also (Remember his long braids when he was still Lil' Bow Wow?)
Alfonso: "The kid gets it from me. Not only that, he gets his green eye's from me, his talent from me.  He had the braids when I had the braids too." He boastfully said as he laughed away like any proud father would.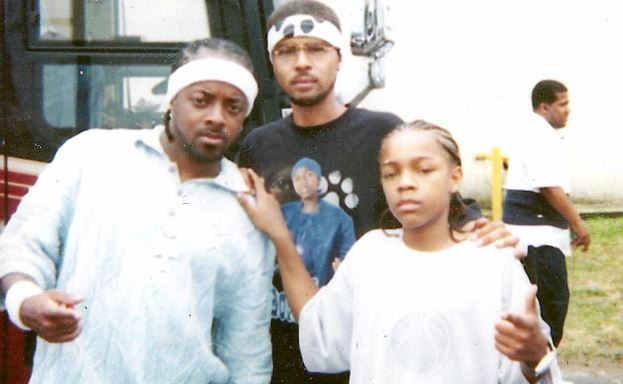 I was obviously keen to get into the nitty gritty questions. The topic of being criticized for trying to get fame off of his son's name came up. I asked how he felt about the American public/media criticizing him for trying to get recognition off of Bow Wow's name.
"Basically it's whatever, I take criticism as well as I take anything that anybody says, therefore I'm ok with it.  People need to realise that I'm not trying to win anything off of my son but hey 'Ratchet Ray' gotta eat too. My son is a wonderful kid and everything, but if he's famous and he can help me out why not?"
Last year, Alfonso wrote an open letter to Bow Wow. After the release of that letter, he was offered large sums of money to be a part of a reality show titled "Celebrity Dad's with Regrets" a role which he turned down countless times. I was curious, and moved on to asking him why he would turned down an offer that many would take in a split second. He simply replied that "It wasn't the right time and had nothing to do with money."
If you still follow the career of Bow Wow (aka Shad Moss) you'll realise that he's one of the few child stars who has lasted long enough in the entertainment industry without going to jail or even being hung up on narcotics. As a father we asked Alfonso what he thought Bow Wow needed in his career currently to make himself into the ultimate all round entertainer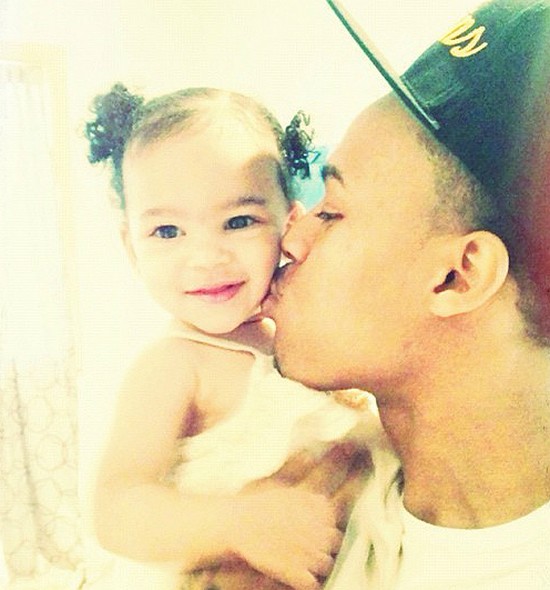 "My son has sold out albums,has made blockbuster movies and has even sold out the Madison Square Garden three times in a row and right now I think he's doing quite fine.  I mean right now he's 'Mr 106 & Park' he's loving that and I'll just leave it at that, like I said I think he's doing alright."
Alfonso cherishes being a grandfather to Bow Wow's daughter
Moss has three children; Aside from Shad, he has two daughters: Jasarah and Erica. Alfonso mentioned that his daughters absolutely love 'Ratchet Ray' and have been wondering when their father is going to share this character with the world.  As we spoke more about his offsprings we also touched base on what being a grandfather has meant to him in these past years.
"Being a grandfather means a lot to me because I wasn't as good of a father as I should've been to my kids, so this has made me a better man to my grandkids.  I just spent two weeks in Columbus Ohio with my grandkids all four of them and I'm expecting a fifth one in January.  I'm also looking forward to being with Shai (Bow Wow's 2 year old daughter) as soon as possible if it ever comes to my opportunity."                                                                                                                    
In this heartfelt video Bow Wow speaks about how he wish he could travel with his father and experience his success as a rapper:
Digging into the musical side of things and knowing how hot Atlanta can be Alfonso also decided to tap into music and tell us his top 5 songs whilst chilling in "HotLanta".
"I listen to a lot of Charlie Wilson, I'm currently listening to some Robin Thicke. I'm also doing a little Wale tapping into my youthful side and I'm listening to this phly new group Fli University which I feature in their new music video."
We thought the man was going to take us back to the 70's with his playlist but he kept it youthful and soulful at the same time.
In terms of future projects Alfonso mentioned that 'Ratchet Ray' is just one of the few characters he's working on. "All ya'll gotta do is hire me, give me a few food stamps, a plane ticket and I'm there, Ratchet-Ray is for hire" He Joked.
ZAlebs would like to thank Alfonso Moss for letting us interview him out of this many international media-outlets he chose us to do the interview with.  We greatly appreciate it and hope that his future endeavours prosper.
Don't forget to follow us on Twitter and find us on Facebook