Carol Tshabalala gets to meet a lot of famous people in the sports industry, but there is one particular athlete she seems to be a huge fan of. 
The popular sports presenter has nothing but love for Didier Drogba, and the pair have bumped into each other quite a lot over the past few weeks.
Now before you get any ideas, the pair both have significant others - apparently. 
READ: Carol Tshabalala's nice life problems
But it is great to see Carol, not only networking with big names in sport, but also developing close friendships. She usually hashtags pictures with the football star, #Fam. 
Carol was in the UK on Thursday for an NBA London 2016 match between the Toronto Raptors and Orlando Magic at the O2 Arena.
And guess who she bumped into – again? Yip, you guess it, Mr Drogba.
A day earlier, Carol hung out with Didier and other African sports ambassadors. Didier even signed a football jersey for Carol with the message: "Dear Carol, simply the best."
In December 2014, Carol and Didier were together again for the Giants of Africa All-Star benefit gala in Toronto, Canada.
Phew, Carol and Didier are practically family! 
READ: Carol Tshabalala hangs with Drake, Didier Drogba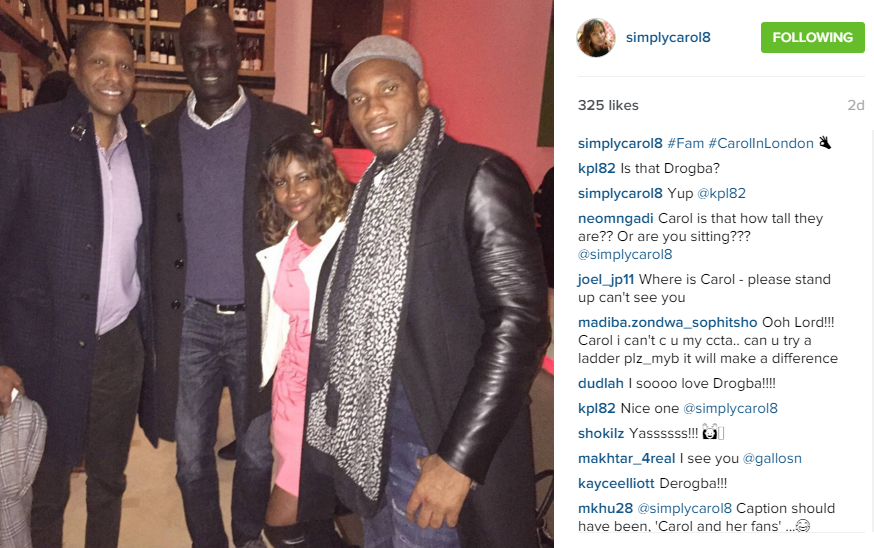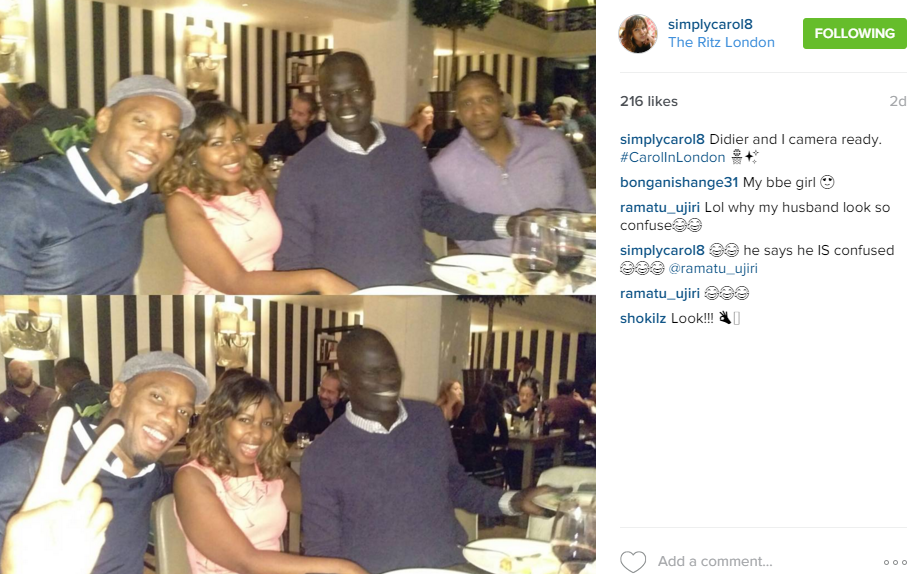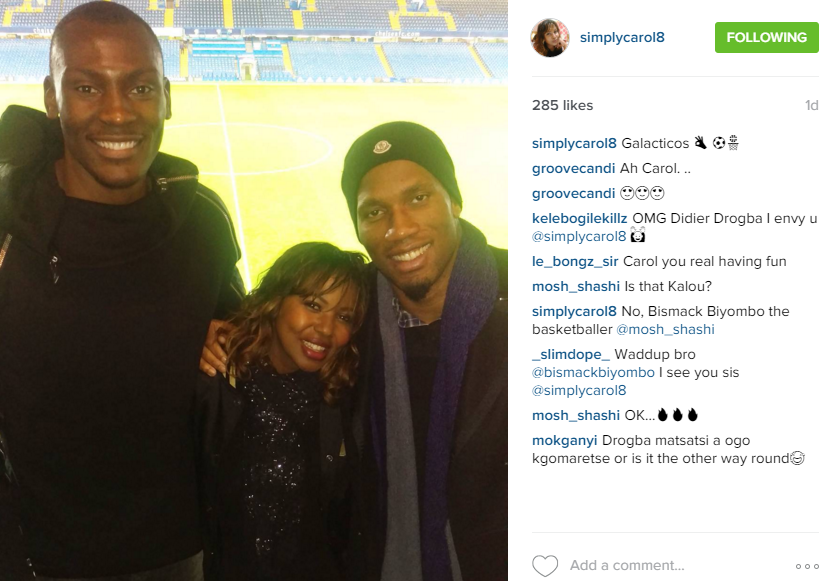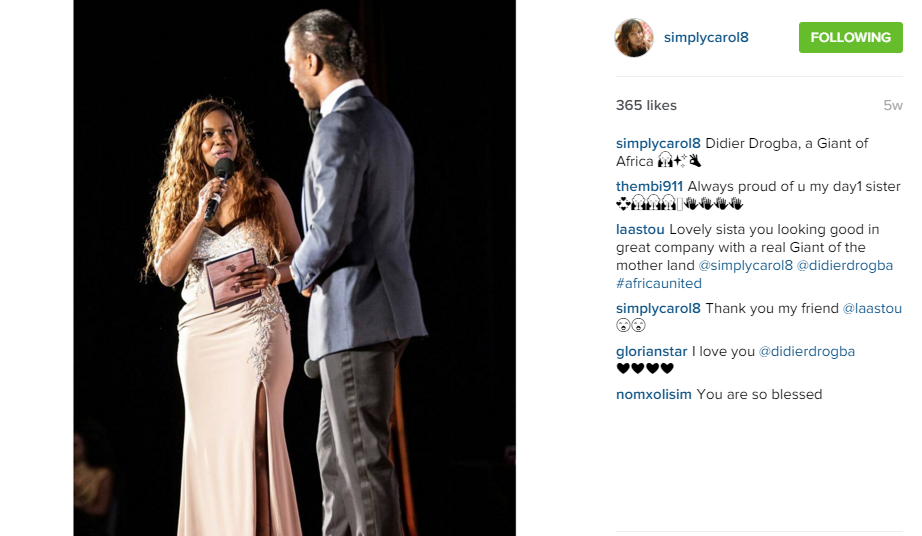 Image credit: Instagram/simplycarol8