The 2016 academic year kicked-off on Wednesday for millions of school children, and we definitely had an "aww moment" after seeing all the cute pictures some of our favourite celebs shared.
Some celebrity kids started their very first day of "big school", while others got the day started with a special handshake. 
Their parents could barely contain their excitement! 

READ: Celebrity kids take over Instagram
Trevor Gumbi
Trevor Gumbi's sons, Jamie and Jodie, started their first day back at school with a special handshake. Their mum, Lucille Gumbi, shared a video of the boys getting ready for the new school year. "We ready ... Bring on 2016 * 😂😂😂 my boys , love you so much . Let the hard work begin," she said on Instagram.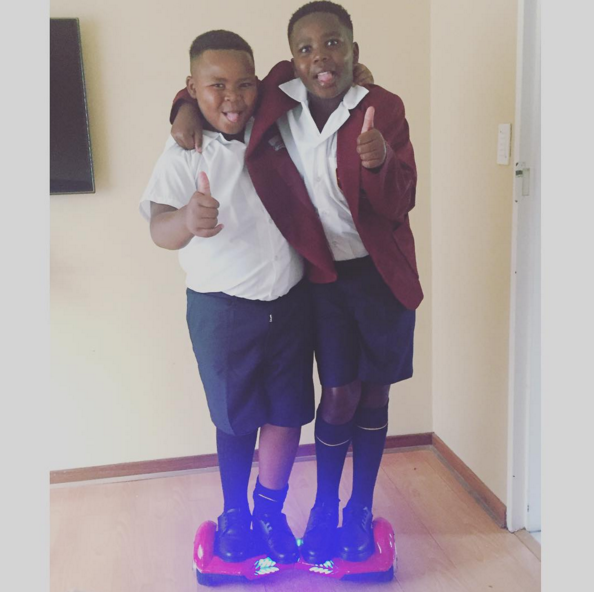 ​
READ: Christmas with the Gumbis
DJ Dimplez
DJ Dimplez's daughter Zoe looked excited to be back at school. Her dad had a special message for her on her big day: "

Show them how it's done, Zoe."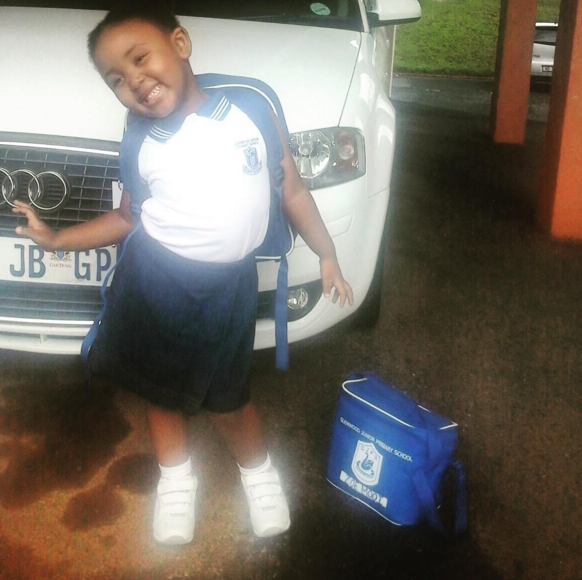 Mpho Popps
Mpho's little princess looked super cute on her first day back at school. She rocked two ponytails and sported a Frozen backpack.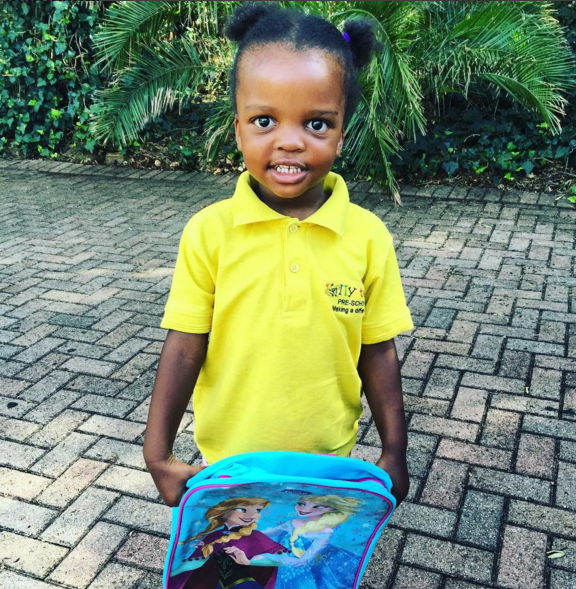 Candy Tsamandebele
It was a bittersweet moment for singer Candy Tsamandebele and her granddaughter Alicia, who started Grade R. Alicia's dad, who is Candy's son, passed away when she was just five months old. "Just wish her father was here to wish his daughter going to school for the first time #GradeR...I really miss you son, may the dear Lord protect you, happy birthday to you son, we love you, your daughter starting her school on your birthday son "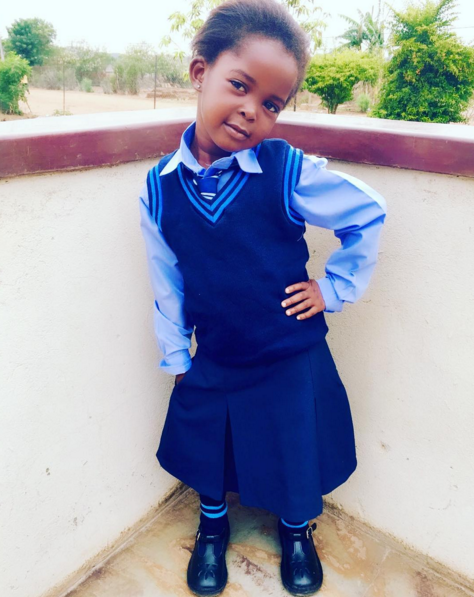 Kgomotso Christopher
"I officially do not have babies anymore...last born has now started his primary school journey," Kgomotso Christopher captioned a sweet picture of her children on Instagram.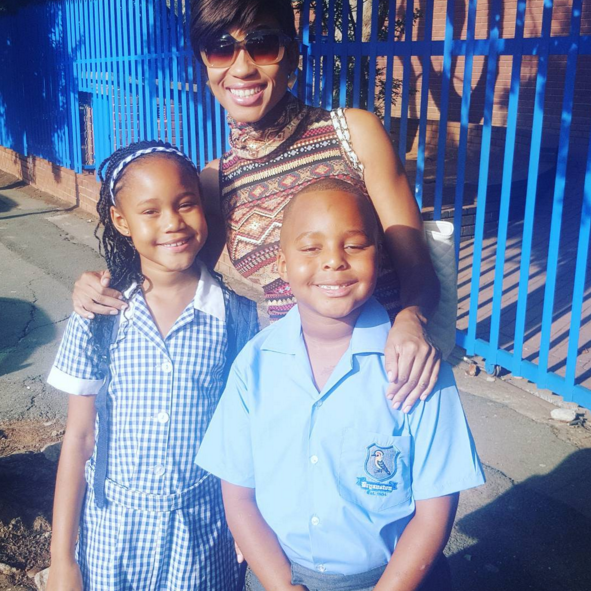 LeAnne Dlamini
Singer LeAnne Dlamini's daughter, Zani Lee, was picture perfect for her first day back at school. "And so it begins....HELLO GRADE 1!!!!! #ZaniLee #MyBigGirl #HowCuteAreTheseHats #FashionistasInTraining," LeAnne shared on Instagram.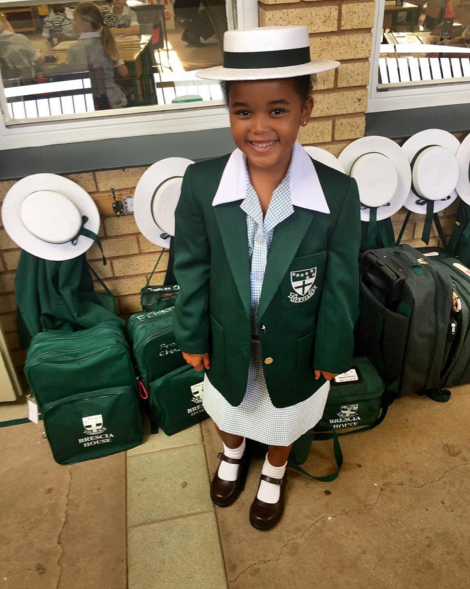 Aya Mpama
Former Our Perfect Wedding host, Aya Mpama, thought her son looked like a cool kid. "Grade R!!!!!!! #WhatACoolKid #ProudMommy #HowIKnowThatGodIsReal."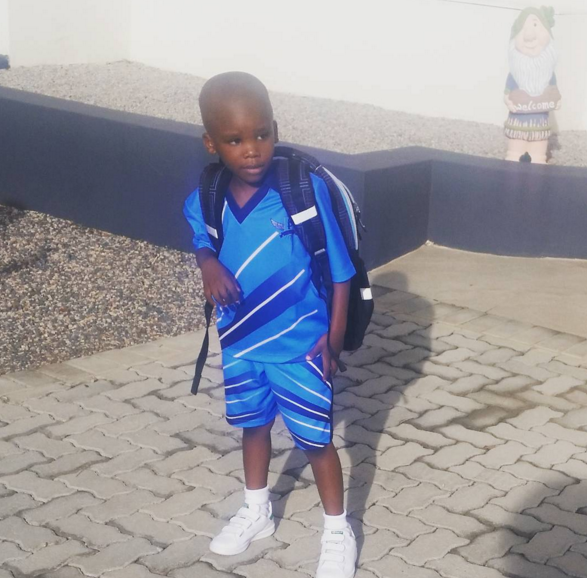 ​​Sfiso Ncwane
The gospel singer's sons, Mawenza and Ngcweti, were all smiles on their first day of school. "Good luck Boys, may the Holy Ghost Protect you#TheNcwanesFirstDayAtSchool," their proud daddy said.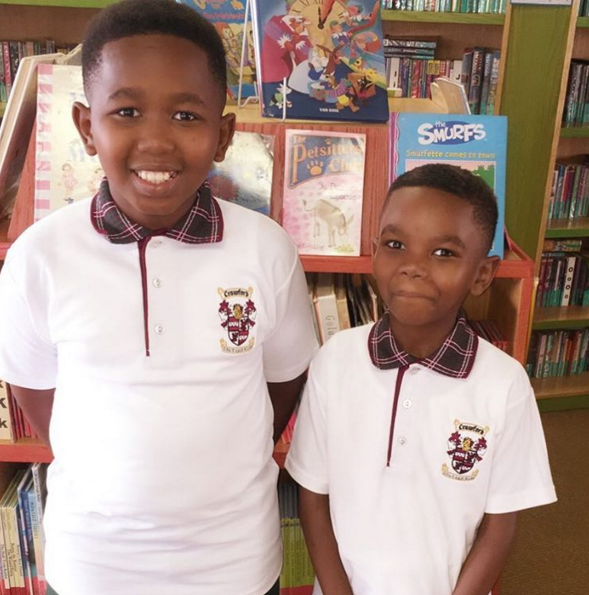 Lee-Ann Liebenberg
Lee-Ann shed a few tears while preparing her eldest daughter Gia for her first day of school. "Our baby Gia starting Grade 0 today...
'May the good Lord shine a light on you' Gigi (yes I cried.a lot)."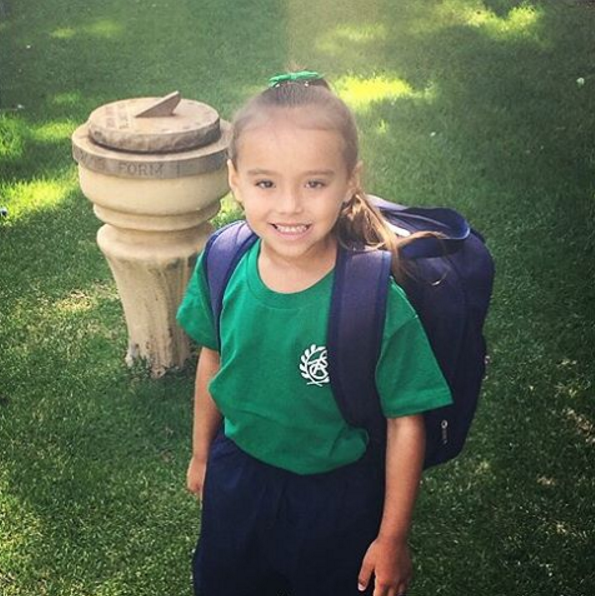 David Kau
David Kau used his children's first day of school to promote unity. "First day Grade 000 and Grade 1. My [monkys] are ready thanx to #BAEmama. Good luck to all the parents and kids having their first day of school today. Wishing you love , peace & happiness. #RacismMustFall," he said on Instagram.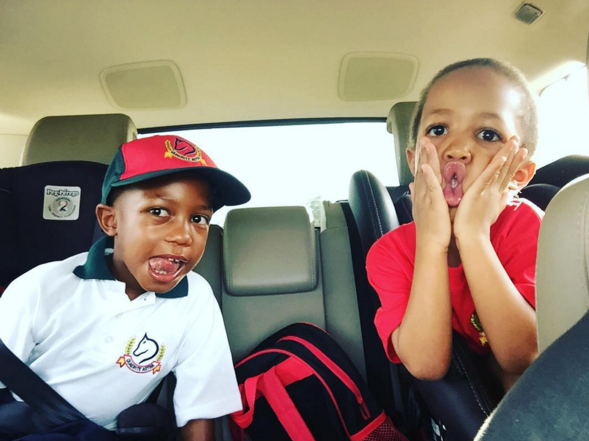 Loyiso Bala
Loyiso Bala's daughter Kenzie started pre-school on Wednesday and according to her mom, Jennifer Bala, she could not wait. "First day at pre-school was long over due according to @kenziebala. She has been asking me for nearly 6 months now and was so excited this day finally arrived". Loyiso was also thrilled to share the big moment: "Blessed to say, "I was there!" when @kenziebala experienced her first day at school."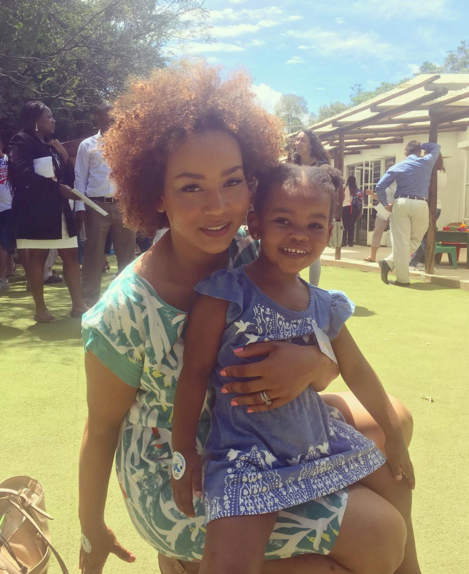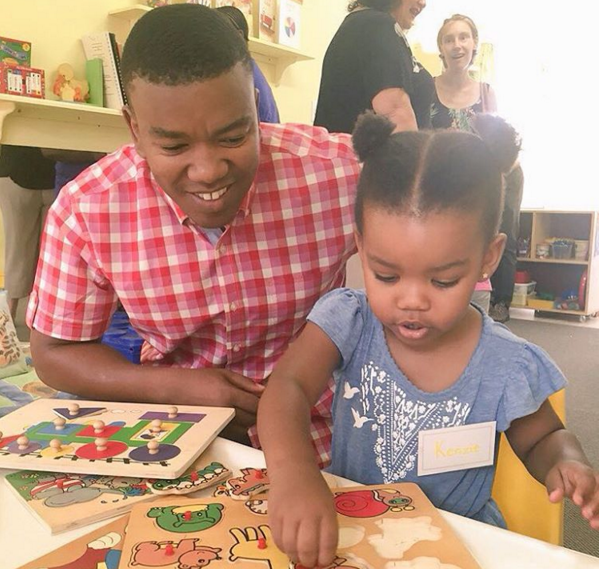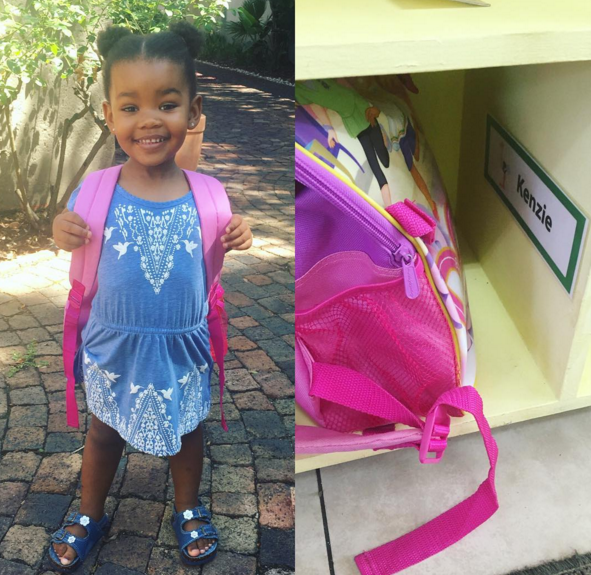 Winnie Ntshaba 
Winnie and her ex-husband put on a united front for their son's first day of Grade 1. "New beginnings!!! Do us and yourself proud my boy!!! Grade1," she said on Instagram.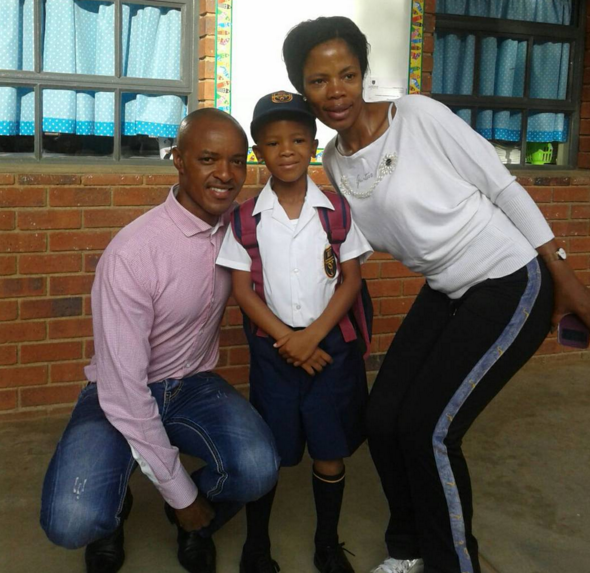 Image credit: Instagram/jenniferbala