Since the rise of his success, I've always seen Culoe de Song as a shining beacon of our nation. His humility as an individual and his great passion for music has taken him to greater heights than he could've ever have imagined as a young boy growing up in Eshowe in KZN. And now with his hit single Nguwe, featuring Thandiswa Mazwai burning up the dance floor and his dates  for his North American tour just having recently been released, it's clear that even with his impressive musical resume' there is still more to come from the 25-year-old House DJ.
Here are just a few of the things that demonstrate his absolute awesomeness and just add to the already long list of reasons why we love the guy.
The world is his playground
Every weekend we see numerous SA artists hopping from one mini-bus to another, travelling across the country and the continent for their next gig.  Culoe on the other hand, has been a jet-setter for a while now. We see the star hopping from one plane to the next in the hopes of bringing his music to the world, not only is the man loved in his own country but whenever it's mentioned that Culoe is in town overseas there's bound to be a serious celebration.
From the DGTL festival in Amsterdam to the underground clubs in Paris, the man travels with nothing but a turntable his backpack and finds an awesome crowd to vibe to his music. Who can argue with the fact that the world is Culoe's playground.
A ducker of bad press
I have to admit we all love a bit of gossip scoop now and then but Culoe de Song has managed to duck and dive all of the bad press that his celebrity peers have struggled to get away from. If you Google Culoe right now all that you will see is news of his music and how you can download his latest music. Culoe may have the most ideal P.R team ever to come out of this country, if anything they get him onto illustrious magazine covers like Paris' most celebrated urban magazine A Nouse Paris.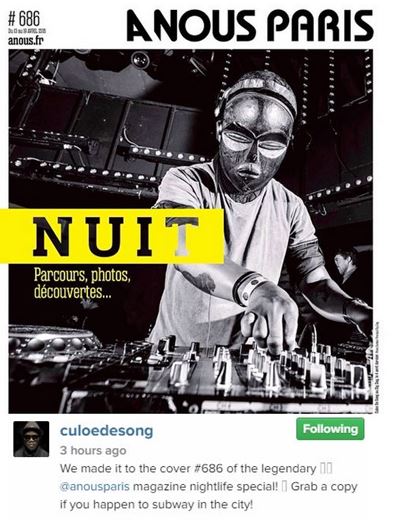 His music transcends different cultures and race
if you take a look at Culoe's crowd at any event, you'll realise that his music is not specifically for a certain type of race, it's for everybody who's in the mood for good music!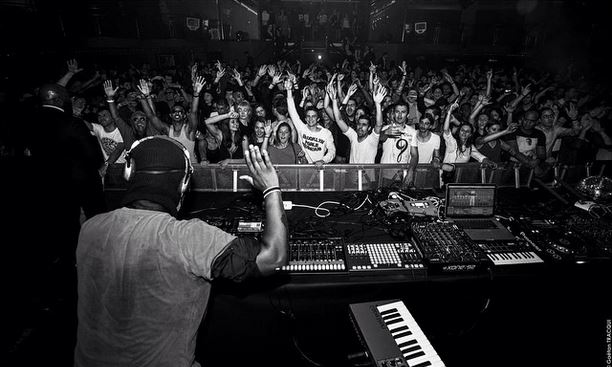 Although I'm yet to find out what is up with the Mzekezeke look during his performances lately I'm proud to say that amongst the likes of Trevor Noah, Culoe is by far one of our best exports. Keep on keeping on brother.