He has recently dropped his new album 'Exodus' and has been praised by the likes of Zakes Bantwini  for his musical flair and piousnes 
. ZAlebs takes the time to have a one on one chat with DJ Culoe De Song.
Credit: Facebook/Culoe de Song
"My journey as a DJ..."
It all started in Durban between the year 2005 and 2006 when the DJ bug bit me. My mentor DJ Kabila was also very instrumental in the grooming of my craft.  I would always play around with certain DJ software to improve my skills and after some much grooming my music started to be heard by the right people in the industry and before I knew it I was getting exposed to the likes of Black Coffee and other prevalent DJs in the country.  I gradually became a house-hold name in the House music community and that opportunity just made it easier for my music to be reffered to other people as well as the masses.
It still takes me by surprise when I see artists that I use to and still look up to play my music, it's a really beautiful thing.
"My family has always been the backbone of my music."
People might not know this but my family gave me the name Culoe lethu meaning "our song" so when this whole music thing started working out it was inevitable that I'd receive their support, after-all they dubbed me a musical name. They'd always make sure that I'm positive and certain with what I want to do career wise. I wouldn't say that they were doubtful but they did have some concerns because no one in the family had taken music as a professional career.  Eventhough my mom and grandfather were involved with music in church as well as with musical activities around the community it was never something to take upon as a full time job but nevertheless their support has been the backbone of my music. 
"I'd like to open up for anyone who has had an impact in my music"
I always say that I'm willing to open or be a part of a show that involves what I do.  I wouldn't necessary say that I'd like to expose myself to massive crowds (although that's the plan in the long run) or open up for huge international names but if I'm booked for a show that involves the kind of music that I do and if it's beneficial for Culoe the it should makes sense for me to be a part of it. I'd be honoured to open up for anyone who has had an impact in my music.
 "The feeling of performing alongside Rocco, Manoo Black Coffee"
Well it was a great feeling, because all these three people are such an inspiration to me.  I'd find myself listening to their music and be in such awe of their talent.  So when my time came and I started playing alongside them it was such a great honour, I couldn't ask for anything more and for someone who has been passionate about music since my diaper days this opportunity and achievement is something I'll forever cherish in my life and career.  These words I speak can't even begin to express the joy I felt performing alongside those guys a true milestone moment in my life.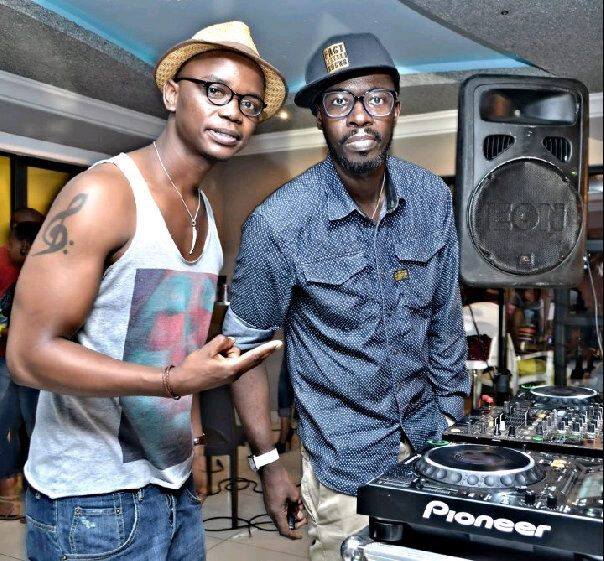 Credit: Facebook/Culoe de Song
"My relationship with Black Coffee"
Well my relationship with Black Coffee came about through my friend DJ Kabira, as they grew up together , so when my music started growing Black Coffee was the person who guided me on what to do and how I could further on my opportunities in the industry.
"My main strengths in producing"
I've got the ability to create music that will be uplifting and soothing to the soul. People want and need music to use it as their form of escapism, to have the ability to give off positive thoughts when down and out and thats exactly what my music producing strenghts are.  I think it was just God's gift to me, to  making music that can be enjoyed by people from all walks of life.
"The Challenges of being a young DJ"
I think it's mainly experiencing different cultures. You know the fact that I'm able to do a show in Soweto today and then next Monday I'm on a plane overseas which is a totally different atmosphere to South Africa because everyone has got different roots and everyone has got different beginnings so it's like I'm learning a new culture and a new story every time I travel and I think for me as a DJ that is like such a Godly experience because you are very much exposed to different atmosphere. So basically for me as a DJ it's experiencing the power of music that is being able to reach out to many cultures.  
"The drive and inspiration behind Exodus"
Basically the sound of the album explains where Culoe de song is right now musically and as a DJ as well, you know like playing in the club. The sort of sound I present to the people, and the melodies and the music just comes from my everyday life you know the things that listen to whether its hip hop, afro beats jazz. I listen to all kinds of music and I meet different kind of people who come from different kinds of music background, so Exodus is basically taking people to the journey to all my types of music.
"A DJ that throws the best parties"
This might come across as being biased but I'd say Black Coffee throws the best parties because of the way he just delivers music he connects to the people extremely well.
"The album I'm bumping in my car is.."
Exodus is playing in my car; my own album is playing in my car. That would make sense right?
"The one part of my body that I would change"
It would definately be my ears, I would make my ears more bigger, because ears can do amazing things and they are very powerful, 
"The first C.D I bought.."
"Full Moon" by Brandy