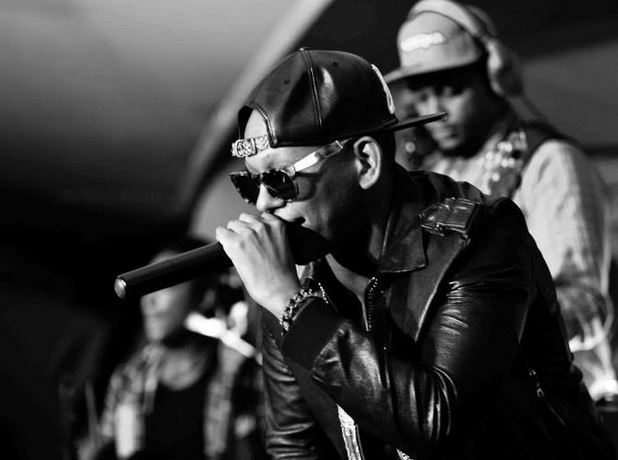 Most of our readers (yes you ladies) have been working tirelessly at making sure that you win a date with one of the most sort after rappers of our country, Da L.E.S we ask him a few questions about what he's expecting for the exciting date.
We hope the past long weekend treated you well? 
The long weekend was absolutely amazing and busy too we had a show in Bloemfontein, Joburg and Durban so I've just been all over the place but yes the long weekend treated me extremely well. You know how it is; it's not only about that Mandela money but most importantly being able to reach out to the fans and putting a really good show for them.
Speaking about the fans, in a few weeks you're going to be going on a date with one lucky fan.  What are you expectations for this date?
I'm not really expecting too much I just really want to have some serious fun with the lady I'll be going on a date with.   By no means do I want her or to take herself seriously, we're just going to have an enjoyable date out on the town.  It's also another opportunity to just connect with that number one fan of mine.
For the lady who will win the competition do you have something special in store for her during the date?
Yeah, I probably have a little romantic surprise for her in store, but I don't want to spoil anything for the readers.   But I also think it's an opportunity for the lady to know me better on a more personal level rather than just knowing me as that rapper but like I said nothing too serious just pure fun with good food and an interesting conversation.
What's the one thing that would make you extremely uncomfortable during the date?
I think I wouldn't want the lady to burp or fart or even worst take off her heels only to find out she has bunions or fix her weave in such a way that I see the tracks (Laughs) No but jokes aside as long as she's comfortable I'm comfortable.
You're known for publicizing the term 'Mandela Money'.  Seeing that we're approaching Freedom Day which marks twenty years of our democracy, what does this year's Freedom Day celebrations mean to you in comparison to the other years?
My feel is that we've come a long way and we've done so well for ourselves as a young democratic nation. I cannot wait to also be apart of the next twenty years of our democracy, I can confidently say that South Africa is headed into the right direction,
If you had to choose, which restaurant would you take your date?
I'd take her to a place called The Rocket in Parkhurst that place has great food and drinks, plus one of my friends owns it.
Ladies make sure you increase your chances on going on a date with DA L.E.S by entering the Date A Star competition right here!
Credit image: Facebook/Taboo