Look out world, DJ Arch Junior is coming!
The three-year-old, who made international headlines with his viral SA's Got Talent video, has impressed some really big stars, including T-Pain, Tyga, and Britney Spears.
Britney shared the link to Arch's video on her Facebook page, and captioned it: "This little guy gives me life."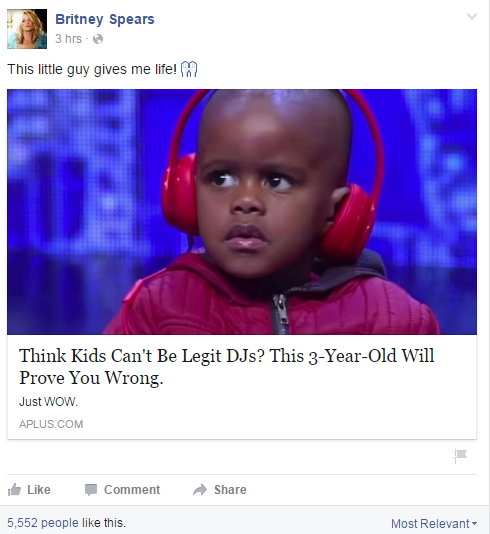 T-Pain wrote on his page: "Little man has the gift." 
So, with so much success at such a young age, what do his parents think about this? Speaking to ZAlebs, his father, Glen Hlongwane, said: "Well, I must say I am super proud, it is so unreal, but it shows me that I did the right thing as a parent - I mean being a first-time parent - I am not saying I am super daddy or anything, but I am saying that I did the right thing with my child from day one." 
He said his goal wasn't for AJ to be famous: "From day one all I wanted for my child was to grow up better than what I did, get the most attention and support from both his parents than what I did, and most of all to be very educated."
AJ's parents picked up on his love for music when he was just a few months old, which resulted in them getting him an iPad Mini. "As parents we continued doing what we do best and that is to support our little one in anything he shows interest in," Glen said. 
Glen believes that every child has something special. "But as parents if we don't make time or support and love our own kids, it will be hard for us to spot how amazing they are."
Watch the video that got everyone talking. It's already received over two million views. Woah! 
Image credit: Instagram