Killer Kau's breakthrough in the music industry was all thanks to social media.
The late young Amapiano star
was just fooling around when he posted a video of himself singing a long to Destruction Boys' song and added his own lyrics. That clip went viral and it was Euphonik who decided to get him in studio and create magic.
Read more:
Identity Of The 6th Person Who Died From The Accident Revealed
Together they worked on his very first hit called
Tholukuthi Hey
featuring his schoolmate Mbali. It was only upwards and onward from there for the young star who then
ventured into Amapiano
and his star still shone brightly.
Today, the late star was laid to rest in Soweto, his birth place. At the funeral, speakers acknowledged Euphonik for the contribution he made to
Killer Kau's
music career.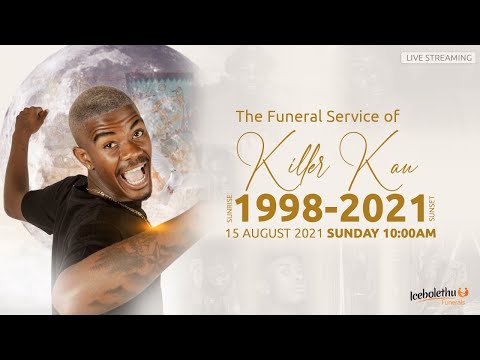 When news broke about his death, many entertainers expressed their grief and sadness over the untimely passing of he and 5 other people who were involved in the accident. But
Euphonik
said nothing, instead he continued to promote his music and tours.
Killer Kau, along with his friends Mpura, Thando Tot, Khanya Hadebe and DJ TD
, who were all associated with the same record label Soweto Music & Entertainment Academy,
lost their lives when their vehicle collided with another.
The driver of the other vehicle was revealed to be a fire fighter by the name of Bra Sanza.
"
On Monday the 9th of August 2021, the families of the deceased received a call from Marikana Police Station about a fatal accident that had taken place on Marikana road (N4 Northwest). It is with great sadness that we announce the passing of 3 members affiliated with the record label, SMEA, an inspiring record label from Soweto. The trio was traveling to a gig in Rustenburg with other artists in the car.

Involved in this fatality were hitmaker and Amapiano co-pioneer Killer Kau. Thando Tot was his DJ, TD who was SMEA's official road manager, Mpura Mpura Artist, The Voice (Mpura's DJ), and 1 other female. We ask that you allow the families of the late youngsters to be given space to grieve their loss whilst we try to make funeral arrangements. More details pertaining to their funerals will be issued soon. We thank you all for the support."


Social media users were taken aback to the time it all started, when Killer Kau rose to fame, and despite what they might think of Euphonik, they had to give him his flowers.
Viewers could also not ignore the fact that Killer Kau's grandmother, at her old age, was vibing to his music at the service. This just showed how invested she was in her sons career.
Read more:
Khanya Hadebe Laid To Rest
Picture credit: Facebook/Mzansi Magic