Lights, Camera and Action!
The words you hear when someone is about to commence with that moment on camera?  No not a chance, it's actually that special moment when your kids are about to come charging through your room door, demanding your undivided attention and love.
Without taking any credit away from hard working moms, dad's also play a huge role when it comes to parenting.  As if this isn't a daunting task already, how would you cope if you were a celebrity and a dad?  
Getting back on my chatter scene I had the chance to peer into the busy lives of three well-known celebrity dads - namely 5FM's DJ Fresh, 2000FM's Bongani Nx and ETV Presenter Benito Vergotine to find out how they manage.
How do you cope with the constant limelight / media pressure you are exposed to when it comes to your children?
[Fresh] - I consciously keep my kids out of the limelight to protect them.  But if they would want to be in the limelight one day they would have to do so on their own.
[Bongani Nx] - My kids have always wanted to be superstars themselves, so I let them excel at what they are good at.  It's no stress for me at all that they want the limelight.
[Benito] – The pressure as you put it, is work, so I do not see it any different, but I try as much as I can to keep my private life private.  Also to ensure my daughters do not get caught up in what I do, they must just see it as work, nothing more.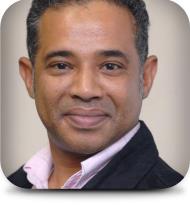 Does being in the limelight add extra pressure to be a "perfect" dad? 
[Benito] - Not really.  I think any father wants to be the perfect dad for their children.  Just being there for them and providing opportunities for growth and development.
[Bongani Nx] - Definitely does.  At my kids school my kids are expected to perform well academically or in the arts because their Dad is in the arts.  I find that puts a lot of pressure on them too. 
[Fresh] - I don't think so.  There are always going to be good and bad dads.  I don't think the media will fix your parenting but having said that, you have an opportunity to inspire others if you are a good parent.  I'm not keen on flaunting my kids but once in a while to publicly talk about a day out with the kids, helping them with homework and so forth could be an example to other parents. 
A day in the life of:
[Fresh] - Wake up 3am, shower, get dressed and be at SABC at 4am to do my morning breakfast show until 8am.  Thereafter quick meeting between 8-9am.  After that it stops being routine so anything from meetings, interviews [like this one], going to the gym [which I need as I get miserable and grumpy if I haven't been] and after that I insist on a 20 minute nap somewhere in the day.  I've heard it's scientifically proven a cat nap helps to recharge.  I pick up my kids from school in the afternoon which before I wasn't able to do due to my show time.  There are sometimes sports days and concerts of the kids I have to attend and then in the evenings I might have a gig.  For example tonight I have a gig and hoping to be home by 11pm/11:30pm, get back to sleep and tomorrow the same thing all over again.
[Bongani Nx] – I wear many hats as I do voice overs for adverts and corporate events.  Also TV presenting and corporate videos.  Some weeks are busier than others as most corporate functions happen during the week so as an MC, my day is quite full.
[Benito] -  A typical day starts at about 6am when things start moving in the household.  Officially my work day starts at 8am.  In the mornings I devote my time to my business interests thereafter it's to the radio station for the midday show.  Usually some prep work after for the next day to finalize then back to the business.  A few times a month I also anchor sports news on eNCA so that time has to be factored into the schedule.  Then to rush to fetch my girls from crèche before 6 in the evenings.  I may also have to factor in MC events and appearances.
Do you have any 'pet peeves' with people's general attitude towards children or your own?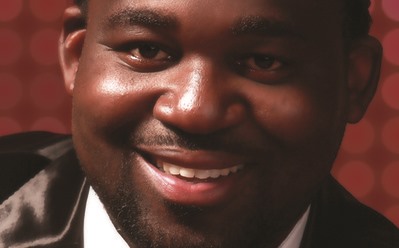 [Bongani Nx] - What can I say it's not a normal situation.  People tend to think my kids' dad is rich!  I am mostly expected to contribute significantly to a charity situation whether in kind or financially.  I also find that my kids get inundated with requests of changing people's lives. I do the best I can but I wish I could tell people that I am an employee of a radio station, I'm not super rich. 
[Fresh] - Generally I make it clear to people I would like time with my children and usually they are very accommodating as this is my time out.  On occasion I have to take a pic with a fan.  Sometimes there are those who feel entitled but for me this is my quality time I have with my kids.
 [Benito] - I can't comment on how other parents raise their children; it is not my place.  But children need lots of support and love and boundaries [routine] to help them as they discover the world and themselves.  I try and provide those foundations.
Do you think you have excellent nappy changing abilities?
[Benito] - We all learn, initially I was terrible but after a few months I became quite proficient.  However it's definitely my least favourite task especially as I had to overcome my weak stomach for smells and odours.
[Fresh] – My sister was born when I was six.  I insisted on changing her nappy and I accidentally stabbed her with the pin of the nappy.  When my brother was 12 I asked my Mom to change his nappy so I've been doing this for a long time before I've had my own children.
[Bongani Nx] - I am a traditional values man and even though I now carry the label of metro-sexual I refuse to change nappies! Period!
Your greatest strength as a dad?
[Fresh] – Being able to get my kids attention and respect without them having to fear me.  There's a thin line between your child respecting you and your child being scared of you.  The biggest challenge of a parent is getting your kids to respect you without that fear.  Your kids should never be scared to tell you anything, whether it's something odd, random or serious they should know you are the go to person.  My daughter is five years old and talks all the time.  In the back of my mind I tell myself not to brush her off.  I have mastered patience in this regards.
[Bongani Nx] - I know how to deal with my kids with humour.  There's a lot of laughter in my household!  Nothing beats discipline like humour cause kids tend to open up and share the truth without fear of persecution.
[Benito] - I love spending time with my daughters and love our conversations so I feel that is a plus.  Reading time in the evenings is precious to me.
The best/funniest moment you've had with your kid/s?
[Bongani Nx] - There are lots of hilarious moments in my house.  Just yesterday my seven year old said to his Mom, "fish eyes are a Chinese delicacy" Mom says, "really why do you say that?" and he answered "I just googled it! I was searching for something on google and I happened upon that info!"
[Fresh] – Funny moments have happened with both my kids when they saw a dwarf for the first time.  My one kid did a double take when seeing the dwarf and asked "why is uncle so little?" This was being yelled in public.  Moments like that are special and when they hit age three they start telling you what they want to wear.  My daughter wore pyjamas to the shopping mall and also decided to wear one wellington on one foot and a sandal on the other foot.  You learn to be patient.
 [Benito] - Each day they surprise me with what they say and how they reason so there are many examples but I enjoy how they view stormy weather calling thunder "bumpy clouds."  Shame it does mask their fear of loud noises so lots of tlc.
A mother carries a baby for nine months, have you ever wished it could be you?
[Fresh] - Never wished it because I'm not crazy.
[Benito] – No way, that's a very difficult thing to do.  I just have to see how tough it was for my wife carrying the twins as she is petite and to carry two hungry babies is no mean feat.  Then again the bonding that occurs is something to be envious of, yet not enough to trade places.
[Bongani Nx] - I am in awe of the "strength of a woman" to carry a baby for nine months, a feat I shall forever value and cherish about a woman, a mother. That is one thing I am sure we as men will never be able to accomplish with aplomb.
Describe the feeling when your kid/s was born?
[Benito] -  I was nervous and excited all at the same time and very worried that everything will go smoothly.  When I heard Sophia scream for the first time tears simply streamed down my face and I smiled uncontrollably and thanked my wife for being so courageous during a difficult pregnancy.  I was over the moon and fell in love with my wife again.  Then Jessica took her time to come out, it seemed like an eternity but was only about 90 seconds when she screamed.  That brought relief and more joy! I remember feeling so "light" for days afterward.
[Fresh] - When my first born arrived I was 20 years old and I was freaking out.  I kept thinking I don't work what am I doing?   It was an overwhelming feeling as my girlfriend was in matric.  We actually went twice to the doctor and twice we changed our minds.  We decided we are pregnant and we must follow through.  Looking back I'm so happy we did as my kid is now the apple of my eye.  When my second child was born, who is now ten years old it was a very different feeling as it was a boy and I had this feeling of "YES IT'S A BOY!"  We actually had a feeling it was going to be a boy.  With my first two I was not in the delivery room but with my daughter I looked behind the curtain.  It kind of freaked me out but it helped me appreciate the process.
[Bongani Nx] - I have three kids. My two kids were all delivered while I was in the theatre.  I cannot describe succinctly, the feeling of being introduced to a new human being in your arms and you hear the first gush of breath as the baby lets out that cry! I burst into tears myself as I realized the babies were fine, an indescribable gush of mixed emotions.
If there was one thing you would change when you have to deal with the pressure of being a dad and a celebrity what would it be?
[Fresh] – Ummm if I could change anything at all it would probably be my schedule.  There are days when my schedule is so crazy I feel I don't give them the quality of time they should get.  I try and give them the best though I've learned to schedule everything around them.  There have been many times when I have been overworked and I feel many missed opportunities but I've been blessed that my wife doesn't have to work.  She gave up her job on KhayaFM so that she can spend time with the kids and we see the benefit of it because of that available time.  We are fortunate enough to have one parent not working.
[Bongani Nx] - I am a Zulu traditional man with very traditional values when it comes to family. So having kids is a cycle of life that is necessary.  So being a celeb does not alter that belief at all.  I enjoy my role as a father and there's very little that I would change about the way things are.  I do however believe there's no school that can ever prepare my kids for the life I have lived so home schooling my children is a priority so that I can best prepare them for the wisdom of show business and how to survive the social media onslaught such as what to reveal and what to keep private because the media can be cruel and crucial to the making or breaking of your career.
[Benito] -  In an ideal world I would love an extra set of hands.  My wife is very busy and I could do with admin assistance.  I remember once at a family event one of the kids kids spoke about having a butler for Christmas and that got me thinking.  A butler is a bit far-fetched but an extra set of hands will help ease all the running around.
Being a father can at times be just as tough as being a mom.  It's inspiring to see these celeb fathers continue to be wonderful dads.  

Wishing you a Happy Father's Day.
Kia ….
 TV Presenter, Radio Personality, Producer, MC, Motivational Speaker, Voice Actress, DJ, Writer, Lecturer, Eco Warrior and Humanitarian. Kia Johnson  is ready for any challenge that comes her way.