Some might refer to her as Kalawa Jazzmee's first lady and some might endow upon her-the status of Her Majesty, the Queen – DJ Zinhle.   We at ZAlebs would prefer to call her AKA's mysterious lady (Have you checked AKA's Instagram?  He hardly shows her face, we think that's so cute.)  Anyway, before we get carried away on the topic of celebrity couples we managed to catch up with the Kalawa Chickita to hear what she has in store for her iBeach Experience performance alongside other artists such as Zakes Bantwini and Moneoa to name a few.
For those who've never heard DJ Zinhle's set live at an event, what can they expect from your performance and are there any surprises you have up your sleeve?
With my set people can just expect me to play a whole lot of local music!  We have a lot of festive season hits from our local artists currently being released, so I'll just hit the crowd with those songs and I'm sure they'll appreciate them.  On the creative side as a DJ, I feel it's so important to add in your own signature to a set instead of just playing the songs, so a lot of creativity on my side will filter through during my session.  I practice and prepare for my sets almost on a daily and also take into account what type of crowd I'm playing for.  It's always important to do a bit of research on your crowd before you go on stage so as to avoid disappointments when on stage and to also ensure that the energy between you and them is exchange. I'm excited for what I have to offer at the iBeach Experience.

It's interesting that you mention research in terms of your audience.   Do you spend time analysing the venue you'll be playing at and how well the sound will echo out to your audience?
Yes, most definitely. Sound-check is as important to me as my audience research.  Things like checking the technical rider as well as considering if the event is an indoor or outdoor one makes a huge difference to your performance as a DJ.  This might sound crazy but in terms of my audience research I also consider things like if my crowd is a sober or drunk one and if it's more male or female based because when you have a crowd of female audiences they usually prefer sing along songs.  So it's those little things you look out for that separate your sets from those of other DJs.
Do you ever feel like some of the candidates join the academy for the wrong reasons?
I've realised that there are girls in the academy who have been misguided by the limelight and fame that comes with being a DJ.  But I always feel that that there is always something to learn from whilst studying at Fuse Academy even if it's not the skill or the career.  For example, someone might join the academy and be reserved and introverted but because they're in an environment where it's vital for you to communicate with other people their introverted character is shaken up a bit and we see them coming out of their shell.  Being a part of this academy isn't really about being the next big DJ but it's also about getting to know yourself and knowing how hard you're willing to push yourself and totally detach from your comfort zone.
I also appreciate how some of the ladies are able to see that maybe this DJ thing is not for them, especially when they undertake these workshops and receive an overwhelming wealth of information.  I really appreciate that from those ladies, a career in being a DJ is not for everyone and it's ok to accept that.  So I don't think it's fair to say they're doing it for the wrong reasons but I'd say it opens up their eyes about what the industry is all about.
You've recently launched your Era-bracelet collection.  Who did you work with for the design of your new accessory collection and are you planning on taking the Era brand further and create a shoe line for it?
The clothing part of Era is usually just a promotion for when we have either a single out, we then release a sweater promotion of that single or a t-shirt promotion.  I don't think we'll branch into creating clothes or shoes for the brand as that's not the direction I'm trying to take Era into.  My vision for the brand is to create accessories that can be worn by your teenagers and your 20-30 year old adults. 
The design influence simply derives from things that appeal to me accessory wise.   I also do an immense research on different kinds of bracelets that people wear and I derive my creativity from the mesh of bracelets I see online.  Another thing I've learned with regards to the bracelets is that a lot of times you might think a certain design might work and be well-received by the public but then the opposite happens so again research, research and more research is vital to my business.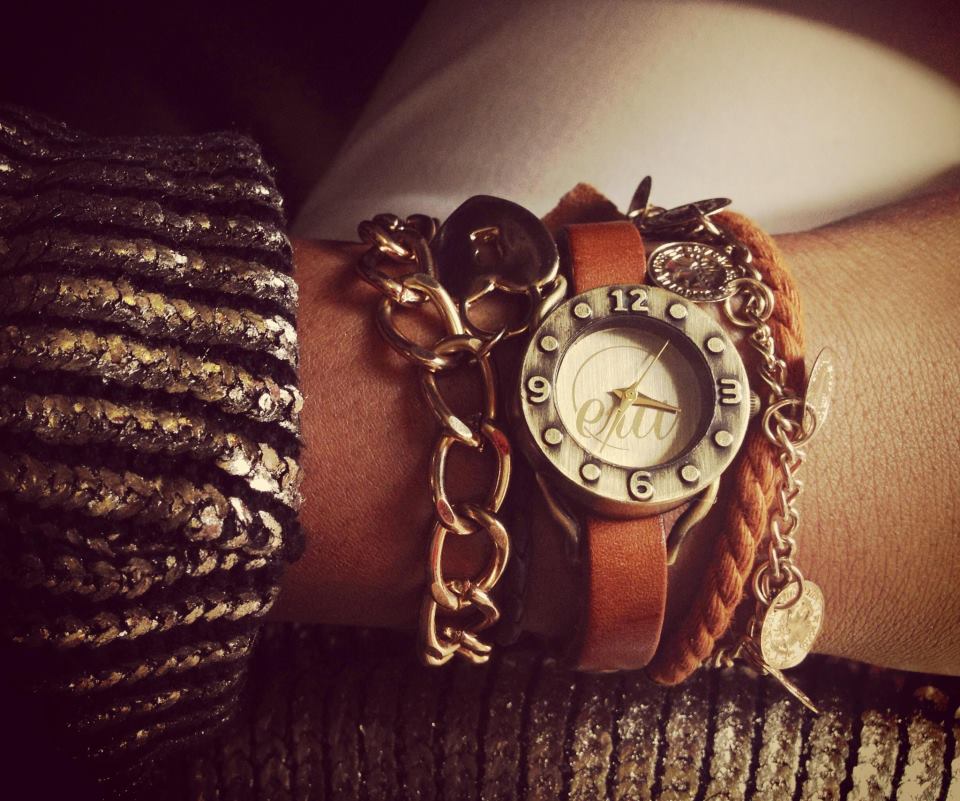 Sticking to the topic of accessories, did you expect such positive responses from celebrities like Donald and Khaya Mthethwa who have taken a great liking to your Era male watch line?
It's interesting you bring that up, because Era doesn't necessarily have a male range.  We've mostly been focused on accessories for the ladies as well as unisex accessories because I've come to understand that my support bases mostly comprises of females than males.  So dabbling into a range for males was something I didn't want to get into initially but we took the risk and the response has been great like you've mentioned Donald has worn it, even the likes of AKA has been spotted rocking it so I'm glad my team and I took that risk. 
One of our favourite videos that feature you is 'Ngoku' by Busisiwa.  How much fun did you have doing that video?
I'm a strong believer in planning and because there was so much planning placed behind that video everything just fell into place hence you see us having so much fun in that video because everyone knew their role and everyone knew what was going on.   You'd also have to consider how successful the song was, it such a fun dance along tune so for us to come-across as not enjoying our time on the video would've not made sense.