Uncle Vinny's rise to stardom is something one can't help but admire. At just 19-years-old, Vinny is currently one of the most influential figures in Mzansi. Filling up venues across South Africa and more notably the streets of Braamfontein. It's quite clear that the fans cannot get enough of
Vinny
and are now putting his safety at risk.
Read More:
Facts You Didn't Know About Uncle Vinny
Man's NOT Barry Roux @advovolicious shared a video of fans pulling the youngster by the neck while he was on stage. It didn't look like they wanted to cause him any harm but were just excited to meet their idol.
"Sad generation almost killed Uncle Vinny Sunday night,"
he tweeted.
Uncle Vinny
may be popping right now, but he's been on his hustle for a while now. His love for the arts started when he was in primary school in Grade 4. He started developing his skill in theatre.
"I started doing theatre in Grade 4. I had the love of SA Hip Hop before I was introduced to Hip Hop. I'm more of a curious person. If I like something, I get to it fast. I just liked radio."
Said Vinny in an Interview with
Scoop
and
Ms Cosmo
on Pop Radio.
The rising star, who's been very open about his love for radio, was involved in starting a radio station in Hillbrow in the flats he lived in.
"In Grade 7 we did this project in Hillbrow Theatre. We had a frequency where only people at the flat would be able to listen to the radio. I tried to radio in Grade 8 and they told me I was too young." Bongani, who was a station manager at the time allowed him to come and guest present. At the time they didn't have a presenter for a teen show,"
he continued.
Vinny's father, who's a pastor has been supporting his son's dream from day one while his mother has been very skeptical about his career in the entertainment industry.
"My dad has been the biggest supporter in my life. He is the guy that would walk from Hillbrow at 9 to fetch me at Braam from a school show."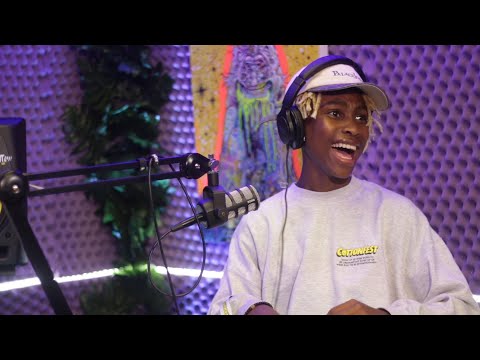 Read Next:
Video Of Bonang And Rorisang Goes Viral
Main Picture Credit: Uncle Vinny Instagram Account
@fortune_kyla